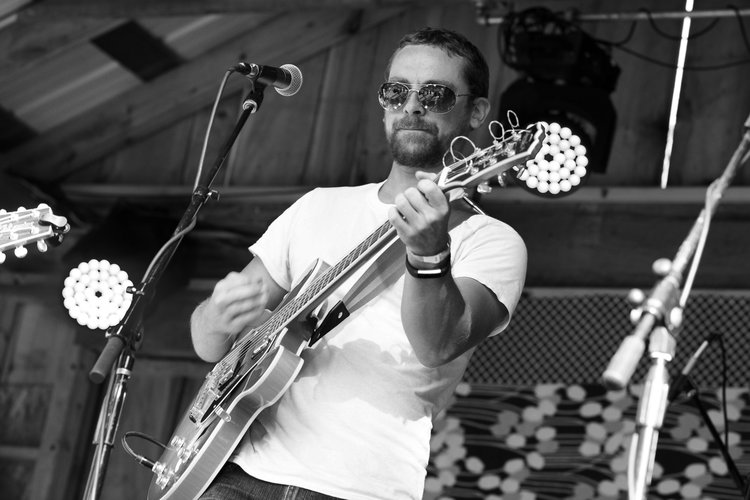 "Best Show of the Year" at Gopherwood
It's not merely a fundraiser – it's a FUNdraiser, one that Gopherwood regulars call "the best show of the year." It's Gopherwood Concerts' annual Made in Michigan variety show event in Cadillac, where the stage fills up with an eclectic mix of music and the ticket box fills up with funds for two worthy causes.
A percentage of this year's proceeds will go to a local charity, the Oasis Family Resource Center, whose primary purpose "is to provide shelter to victims of domestic violence and their children," Gopherwood's organizer Paul Brown said. The remainder of the fundraiser is set to benefit Gopherwood itself by helping the Cadillac concert series improve its infrastructure, which includes adding new sound and lighting equipment so it can present the best shows possible. "The fundraisers, which we started about eight years ago, also help us maintain a healthy fund balance in the event that we lose money on any of the shows," said Brown.

Gopherwood's strong musical lineups usually present a pretty good buffer against that happening. The series traditionally welcomes a range of folk, blues, Americana and occasionally pop-rock acts that stretch genre boundaries and often arrive with their own fan base, whether local or regional. The Made in Michigan fundraiser is no exception.

The round-robin lineup of performers for the 2017 event includes Zak Bunce (pictured), a local favorite with powerful vocals who's been playing music "since before I could grow facial hair"; Roger Brown, a unique Americana songwriter who works in the folk, country and blues genres; and beloved local favorite Tiyi Schippers, who will be at the event with her husband, multi-instrumentalist David Bunce. Schippers will bring along some special guests to add to the FUNdraiser lineup. Also appearing will be Frank Youngman, whose musical roots range from folk to country with band credits including Jive at Five and The Pretty Shaky String Band; Barry Lempe, another local favorite who's worked with the bands Lake Effect and Mulligan Stew; and stringed instrument expert Gary Vanhouten.

In addition to the music, the event will feature a silent auction with items including golf for four at Crystal Mountain, a pastel painting by local artist Joyce Petrakovitz, CDs and swag from past Gopherwood performer Chris Buhalis, maple syrup from local providers and a hand-crafted bark and twig mirror from craftsman Dwight Brown, just to name a few. "The quality of the silent auction items has increased…and proven to be very popular," Brown said. The combination of entertainment and the chance to leave with a worthy souvenir has helped these yearly Made in Michigan FUNdraisers become a success, as Gopherwood continues this year's roster and prepares for another great season in 2018.
Gopherwood's Made in Michigan Fundraiser will take place Sat., Mar. 11, at 8pm at the Cadillac Elks Lodge, 122 S. Mitchell St., in Cadillac. Advance tickets are $12/adults $6/students available at Toy Town and the After 26 Depot Cafe in downtown Cadillac, at mynorthtickets.com or at (800) 836-0717. For more information on the Gopherwood Concerts series, visit gopherwoodconcerts.org.
Trending
Dinghy's Smoked Barbeque Ribs
Dinghy's Restaurant & Bar in downtown Frankfort was hit particularly hard by the pandemic restrictions. "W...
Read More >>
Not a Clue
Surely politicians wouldn't be so clueless that they'd lie about COVID-19 deaths or take a vacation during a statewide eme...
Read More >>
Respecting the River
Forever, the Grand Traverse Band of Ottawa and Chippewa Indians (GTB) has regarded the water — and the Boardman/Otta...
Read More >>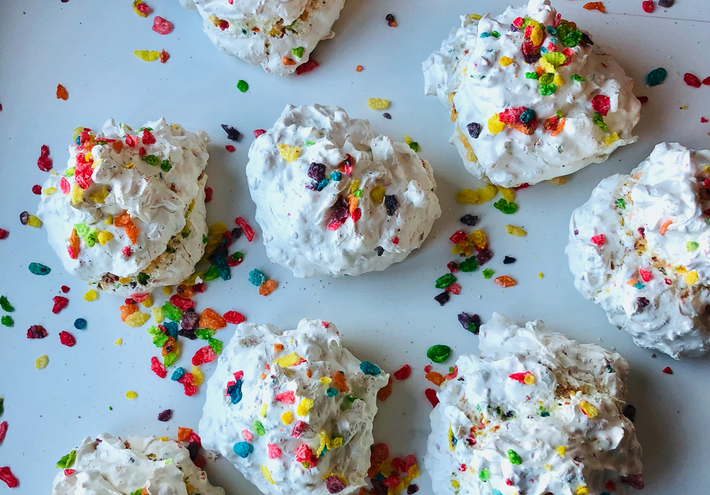 7 Batches Made in Heaven
Let's be honest: Picking the best cookies in northern Michigan is an impossible task. There are so many "right...
Read More >>
↑