Chris Robinson May Erlewine Set for Hoxeyville
Modern Rock
More Michigan music festival news keeps rolling in, with the latest lineup announcements coming from the 2019 Hoxeyville Festival (Aug.16–18 in Wellston Woods, just west of Cadillac). Headlining the event: Chris Robinson (The Black Crowes) and Railroad Earth, with additional performances from May Erlewine and The Motivations, The Crane Wives, Airborne or Aquatic, The Insiders, The Ragbirds, Gregory Stovetop, and Lindsay Lou. More acts are still expected to be added to the bill, although the attendance of Hoxeyville regular Billy Strings is in question this year. Get all the updates at www.hoxeyville.com …
Singer-songwriter Andrew Bird, last heard in a duet with singer-songwriter/'90s indie-pop artist Fiona Apple, hits the road this fall for a substantial headlining tour, on which he'll perform past tracks, plus brand new material from his new album, Finest Work Yet, which was recorded live in-studio in Los Angeles. Bird calls the set an "uplifting" and "optimistic" album. First single "Manifest" also includes an animated video by L.A.-based figurative painter Andrea Nakhla …
Singer-songwriter Joanna Newsomis prepping for her first live performances in over three years. (Newsom's last album was released in 2015.) She'll take on a run of theater shows titled — wait for it — The String/Keys Incident – An Evening With Joanna Newsom. She'll perform the shows solo — with just her voice, piano, and harp. The closest she'll get to Michigan will be three shows at Thalia Hall in Chicago, Oct. 7, 8, and 9 …
Ugly Dolls, the new animated movie featuring the voices of Gabriel Iglesias, Emma Roberts, Wang Leehom, and Wanda Sykes, arrives in theaters this week, along with its accompanying soundtrack album of pop tunes written by Christopher Lennertz. Performing those tunes is a full roster of pop singers: Nick Jonas ("The Ugly Truth"), Pentatonix ("You Make My Dreams"), and Bebe Rexha ("The Girl in the Mirror"), country star Blake Shelton ("Wallflowers and Weeds"), Kelly Clarkson, who performs five tunes…

LINK OF THE WEEK
Mac DeMarco has released a second single from his new album, Here Comes the Cowboy. "All of Our Yesterdays" was reportedly inspired by the rock vibe of English band Oasis and has a new music video that you can watch right now at youtu.be/4PMj3DLEEz4 …

THE BUZZ
The 2019 Willowsong Music Festival (Aug. 23–24), which will be held outside of Sidney, in West Michigan, will feature headliners Last Gasp Collective, Molly, The Bootstrap Boys, and Nathan Kalish and the Lastcallers …

Grand Rapids garage alterna-punk trio Bermudas has released its new album, Bloom, which also features a half-dozen fellow Michigan musicians, including Madeline Smith, Sam Kenny, and Matt Ten Clay …

Fellow Grand Rapidians La Dispute also has a new album: Panorama, which features more of frontman Jordan Dreyer's trademark combo of screamo vocals and spoken word breakdowns …

More shows have been added to the Bell's Brewery Summer Concert Series in Kalamazoo, including Here Come the Mummies, Langhorne Slim and The Law, Joshua Davis, and perhaps most notably, indie-folk singer Bright Eyes (aka Conor Oberst) … and that's the buzz for this week's Modern Rock.

Comments, questions, rants, raves, suggestions on this column? Send 'em to Kristi at modernrocker@gmail.com.

Trending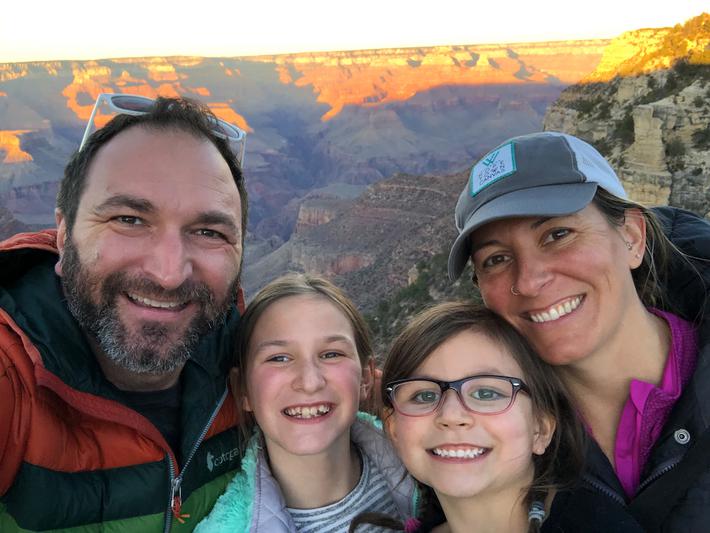 A Nine-month Family Vacation
Long before the pandemic, Joe and Christina Sanok had a plan. A dream, really: They wanted to take off with their kids and...
Read More >>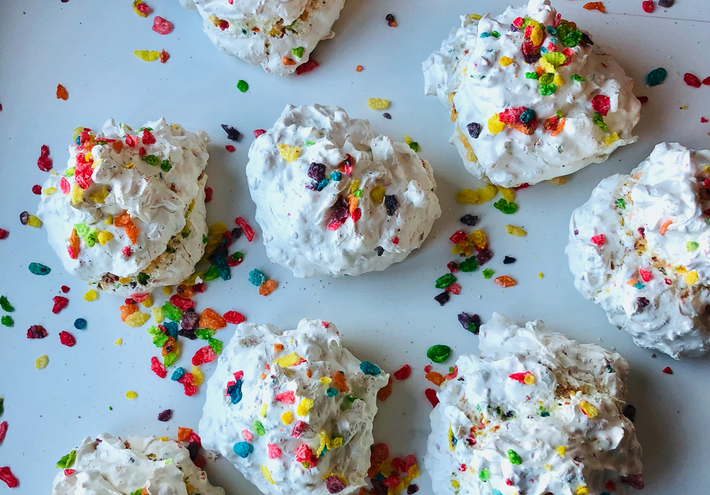 7 Batches Made in Heaven
Let's be honest: Picking the best cookies in northern Michigan is an impossible task. There are so many "right...
Read More >>
Respecting the River
Forever, the Grand Traverse Band of Ottawa and Chippewa Indians (GTB) has regarded the water — and the Boardman/Otta...
Read More >>
Not a Clue
Surely politicians wouldn't be so clueless that they'd lie about COVID-19 deaths or take a vacation during a statewide eme...
Read More >>
↑