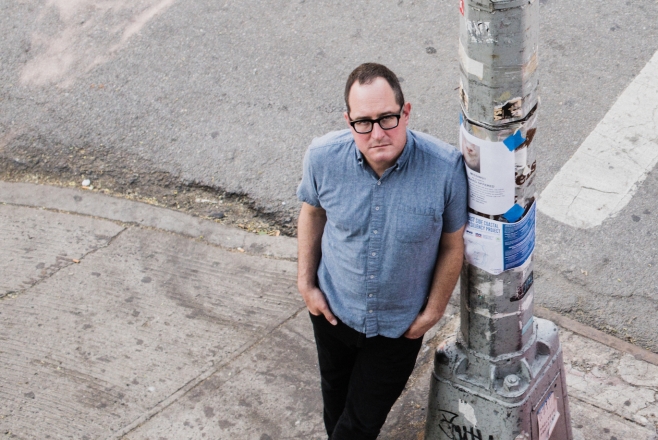 Craig Finn Needs a New War
Modern Rock
Singer-songwriter (and The Hold Steady frontman) Craig Finn, fresh from an appearance on Late Night with Seth Meyers and an interview on CBS This Morning, has a new solo album out. The new set, I Need a New War, is a follow-up to his 2017 collection, We All Want the Same Things. It narrates the stories of everyday people — those Finn said wouldn't necessarily find their way into The Hold Steady's songs, but who made for interesting character studies for Finn's own, more introspective music …
Khalid, whose brand new album, Free Spirit (his second studio set, and the follow-up to his 2018 album, Suncity) came out in April, has announced a big tour to support said album starting later this spring. Khalid's U.S./Canada trek will kick off June 20 in Phoenix, Arizona. His single Michigan stop: July 28 at Detroit's Little Caesars Arena …

The 2019 Life is Beautiful Festival in Las Vegas has announced the schedule and lineup for this year's event, which will take place Sept. 20–22 in downtown Las Vegas. Some of the bigger names on the bill include Post Malone, The Black Keys, and Chance the Rapper in those coveted headline spots; also set to perform are Vampire Weekend, Billie Eilish, Zedd, Portugal. The Man, Phantogram, Walk the Moon, and Pharrell Williams protégé Maggie Rogers.To get tickets and details, check out www.lifeisbeautiful.com …
DJ and record producer Diplo is embarking on a new country music-themed project — a 180 from his usual style of dance-floor music. The first of those has just hit outlets — the track "So Long," which features country singer-songwriter Cam crooning over a four-on-the-floor beat with classic country-Western lyrics and fiddles for good measure. Diplo has reportedly promised a series of country music-esque releases throughout this year, so this is expected to be the first of many. Check out his country-ish debut at https://youtu.be/1ml_5l5fSMs …
LINK OF THE WEEK
Want new music from Oasis? Well, you can get half, at least — Noel Gallagher (part of band Oasis with brother Liam Gallagher) is releasing a new EP on June 14 called Black Star Dancing. Preorder it at https://nghfb.lnk.to/bsd_ep…

THE BUZZ
Michigan band Leland Blue — brothers Benjamin and Connor Robertson and their cousin Satchel Robertson — has just released its self-titled debut album via a show at Grand Rapids' Pyramid Scheme …

Fellow Michiganian outfit Jack Droppers and the Best Intentions has released a new album; look for the Americana-rocker's set Bottled Up Like a Neon Light, in outlets now …
Old Crow Medicine Show heads to Meijer Gardens, in Grand Rapids, for a performance on June 21 …

And prepare yourselves, Jonas Brothers fans — the trio has just announced a Michigan date for its 40-city Happiness Begins tour. The boys will perform at Detroit's Little Caesars Arena Saturday, Sept. 7, with special guest Bebe Rexha … and that's the buzz for this week's Modern Rock.

Comments, questions, rants, raves, suggestions on this column? Send 'em to Kristi at modernrocker@gmail.com.
Trending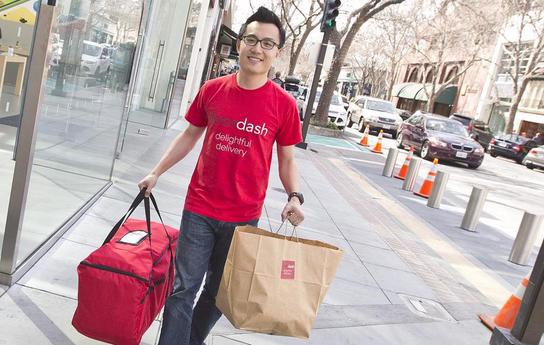 Could Delivery Save NoMi Eateries?
What was once the exclusive province of pizza and sandwich joints has become a means for some restaurants to thrive. But e...
Read More >>
What You Are Voting For?
After voting straight Republican for 36 years, from 1971 through 2007, I have been an Independent since 2008, studying and...
Read More >>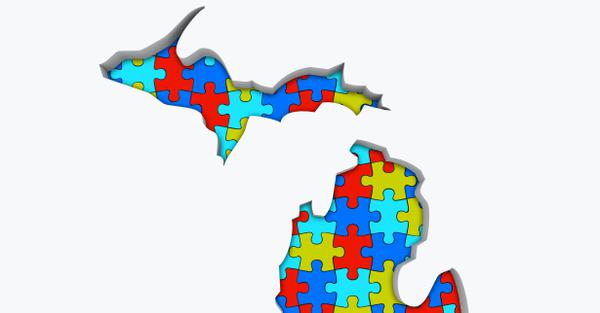 The Democracy Lottery
Mary Burget, a retired Northwest Michigan College math instructor, thought her math skills might be useful in redrawing Mi...
Read More >>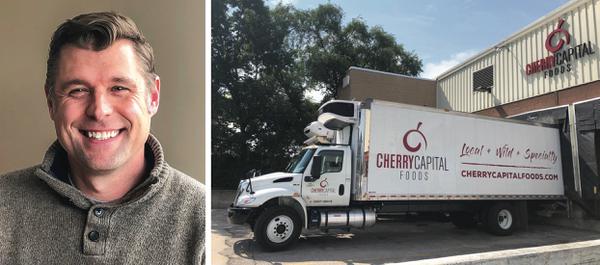 Forged In Fire
As the new managing director for Traverse City's Tamarack Holdings, Michael Lahti is helping to lead a company that ...
Read More >>
↑