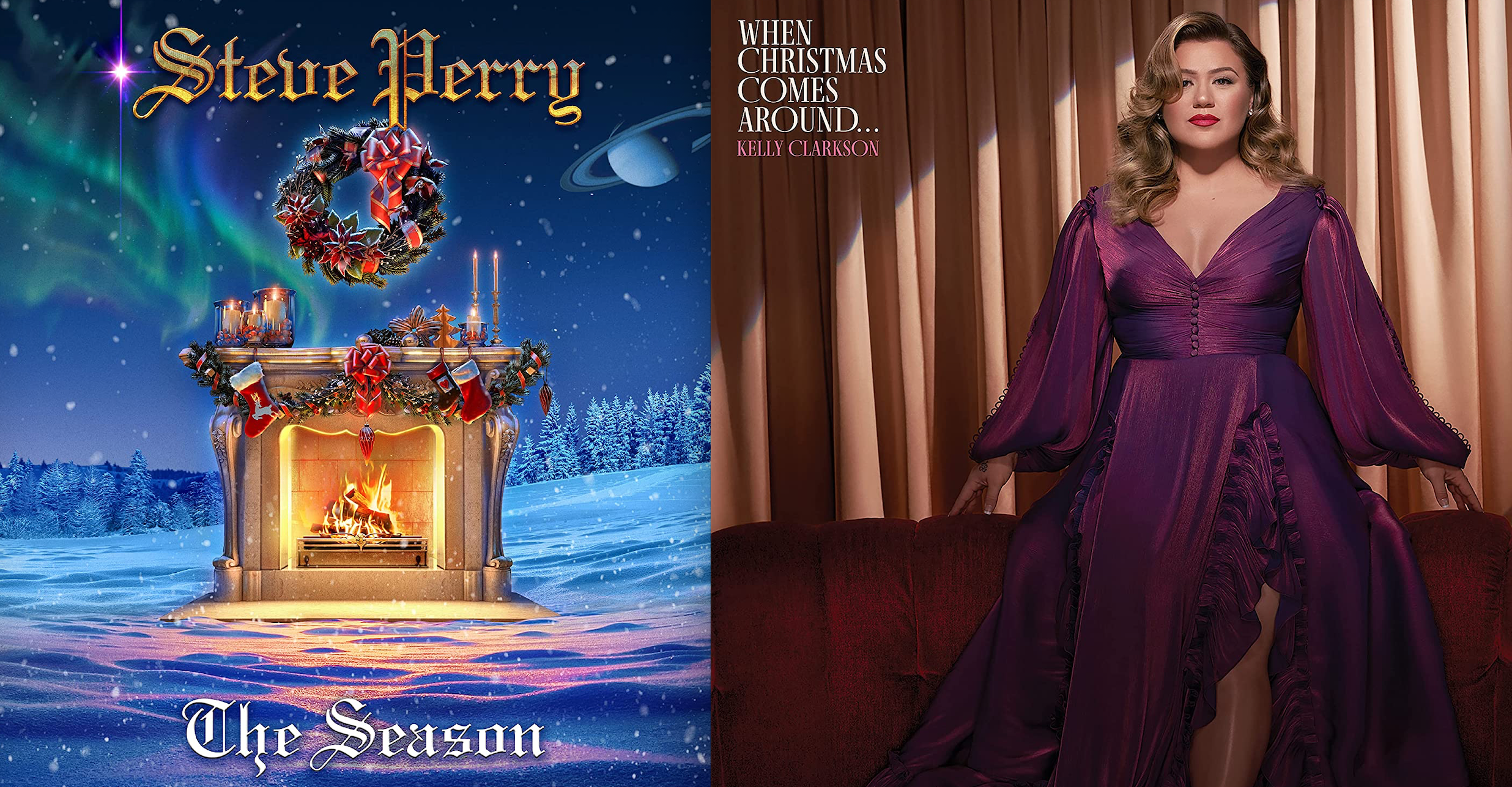 Cue Up the Holiday Soundtrack
New releases to fatten up your festive playlist
'Tis not only the season for hosting parties, over-indulging and exchanging gifts, it's also the time when we all want to gouge out our ears at the first bars of Mariah Carey's "All I Want for Christmas" and Wham's "Last Christmas."
Do yourself and any impending holiday-dinner guests a favor and don't ask Alexa to play Christmas music. Curate a playlist of your old favorites and plug in some new releases too. If it's long enough, you won't have to hit repeat even once in an evening. Here's a list of new releases — warning: some do feature remastered classics, so curate accordingly — to fatten up and add variety to your season's soundtrack:
A Sentimental Christmas with Nat King Cole and Friends
Thanks to the wonders of technology, we have a host of new/old music from the master, Nat King Cole, and many other still-living stars. A Sentimental Christmas with Nat King Cole and Friends: Cole Classics Revisited includes a number of songs released during the crooner's lifetime, with the bonus of special guests. Johnny Mathis trades lines with Cole on the opening "Deck The Hall/Joy to the World." Kristen Chenoweth adds holiday wishes to "The Very Thought of You" and Gloria Estefan joins in with a duet on "A Nightingale Sang in Berkeley Square." You can question the decision to resurrect Cole and join his voice with contemporary singers, but you can't quibble with the results, especially when the legendary singer is paired with John Legend.
Steve Perry's The Season
He's not dead, but Steve Perry has been mostly absent from the music scene since leaving Journey (twice). It's likely that has whetted the appetite of his fans, but The Season is probably not the album they were anticipating. Perry says he was inspired to make the record based on the songs he heard while his grandmother was cooking holiday meals, keeping them simple. The understated accompaniment — piano, drums, strings, acoustic bass — is leagues away from "Separate Ways" or "Faithfully." But the voice, even with a hint of rasp, recalls the glory days of Perry's arena rock days, and is perfectly suited to this material.
Blackmore's Night's Winter Carols
In another version of rock stars gone traditional, the remastered and expanded Winter Carols by Blackmore's Night features the guitar maestro of "Smoke on the Water" exploring the sounds of the season, Renaissance-style. Ritchie Blackmore and wife Candice Night started the band after his final departure from Deep Purple, and among other folk/baroque recordings released Winter Carols in 2006. This version has been enhanced with five additional tracks. The band – a project, really, with the two principals the only consistent members – is in fine form. Though he's mostly traded in his Strat for acoustic guitar, hurdy-gurdy, mandola, mandolin, even nyckelharpa (look it up – I did), Blackmore does occasionally break out the electric guitar to great effect, as on "Hark the Herald Angels Sing/O Come All Ye Faithful." The opening "Coventry Carol" is brand new, or at least their version of this 16th Century favorite is. Fine and festive.

L. Shankar's Christmas from India
If that wasn't enough of a left turn, then try Christmas from India. Celebrated violinist L. Shankar has played with everybody from Peter Gabriel to U2, Bruce Springsteen to John McLaughlin. It appears that the seasonal fare in the Indian subcontinent mirrors that of the Western world, as he takes on typical holiday fare. A dolorous intro to "Jingle Bells" hints that while the tunes may be familiar, the arrangements are hardly traditional, what with tabla and violin leading the way. While it includes "Deck The Halls and "O Holy Night," Shankar also opts for more recent pop classics: Mariah Carey's "All I Want for Christmas Is You," Band Aid's stirring "Do They Know It's Christmas" and Wham!'s "Last Christmas" appear as well.
Steve Holy's A Christmas to Remember
Country crooner Steve Holy gives listeners his twangy take on holiday music on A Christmas to Remember, and there are favorites all around. "I'll Be Home for Christmas," is the first Christmas song he learned the words to and the first he recorded for the album. "Santa Claus Is Back in Town" is his homage to Elvis, and "Bringing in a Brand New Year," originally popularized by blues great Charles Brown, fits right in as well. Boogie-woogie, anyone?
Rob Thomas' Save Some Christmas
Matchbox 20 frontman and occasional Santana vocalist Rob Thomas updates his "A New York Christmas 21" as part of a set of originals and favorites. Save Some Christmas is the title of both the album and single. He gets assists from Brad Paisley and Bebe Winans among others for this set of smooth holiday songs.
Kelly Clarkson's When Christmas Comes Around
Kelly Clarkson's When Christmas Comes Around is an ode to the big, brassy pop-country sound she helped popularize. Nowhere is that more apparent than "Rockin' Around the Christmas Tree." The disc is split among traditional tunes and originals. Among the latter, she duets with Ariana Grande, Chris Stapleton, and Brett Eldredge. But it's the more intimate "Merry Christmas (to the One I Used to Know)" where Clarkson shines.
Jan Daley's Home For Christmas
Home For Christmas is one of those discs that almost assuredly won't get the airplay, online or broadcast, that it should. Yet it's every bit as smooth as Cole's. It's jazzy, but not abstruse enough to scare off those whose definition of jazz begins and ends with Kenny G. Heavily orchestrated in places, in others she's accompanied by just piano and bass, as on "The Best Gift."
Feifke and Bennack's Season's Swinging Greetings
Big bands are also bringing the joy. Bandleader and arranger Steven Feifke and lyricist, vocalist and trumpeter Benny Bennack III joined forces for Season's Swinging Greetings. It kicks off with the enjoyable original "I Think My Girlfriend is an Elf" and hits a host of high notes (literally and figuratively). Another original, "When Christmas Time Comes Around," features a gorgeous flute solo; both could easily become holiday staples.
Pete Ellman Big Band's The Twelve Grooves of Christmas
The Chicago-based Pete Ellman Big Band features 12 holiday favorites on The Twelve Grooves of Christmas; the title track makes it a baker's dozen. All-star vocalist and Chicago native Kurt Elling stars on "It's the Most Wonderful Time of the Year." The title track weaves together holiday classics and jazz standards in a variety of styles – swing, Dixie, classical, Latin – for a zesty holiday mashup. Best of the rest is "You're A Mean One, Mr. Grinch" featuring the way-down-low sounds of bass saxophone and contrabass trombone. Dynamic performances abound, and Ellman's disc is also a fundraiser for the GIFTS program (Giving Instruments for Teaching Students), benefiting Chicagoland youth musicians.
Norah Jones' I Dream of Christmas
Norah Jones keeps the jazz vibe going. Her easygoing approach here is so laid back it occasionally seems to shift into reverse. Half the tunes are originals, complementing classics like "Winter Wonderland" and "Run Run Rudolph." Not the disc for your zesty holiday parties, it's more appropriate for late nights and that last cup of egg nog while watching the snow falling to the ground.
Kat Edmonson's Holiday Swingin'
Another young veteran of the jazz(y) scene is Kat Edmonson. Her voice and delivery transport the listener back to cabarets and the era when the Great American Songbook wasn't a relic but the pop of the day. National Public Radio praises her "twinkly throwback charm." Her versions of "White Christmas," "O Christmas Tree" and lesser-known fare like "The Christmas Blues" on Holiday Swingin' are fun and festive if you appreciate vintage pop (Edmonson's description of her style). Recommended if you're a fan of Scott Bradlee's Postmodern Jukebox.
Merry Christmas From José James
While Edmonson's style harkens back to the popular sounds of the '30s, José James' updates it by some 20 years on Merry Christmas From José James. A fan of John Coltrane, McCoy Tyner and Miles Davis as well as soul, R&B and hip hop, the singer favors an uncluttered approach to holiday classics, similar to Sinatra or Cole. His easygoing approach is perfect for the likes of "Have Yourself a Merry Little Christmas" and the lesser-known "The Christmas Waltz." "Christmas in New York," one of two originals, celebrates a holiday where "A gift is almost anything, the joy that love can bring, it's the smile on faces everywhere."
Steve Wariner's Feels like Christmas Time
Steve Wariner's new holiday release indeed Feels Like Christmas Time. It's twangier than Clarkson or Eldredge but not many country artists would feature a flute. Nevertheless, Wariner does on the opening title track, one of six tunes he wrote or co-wrote. By turns folky, country-esque and always Christmas-ey, Wariner's voice blends easily with most any accompaniment featured, from guitars to backing vocalists. He eschews vocals altogether on a solo guitar version of "It Came Upon a Midnight Clear" and a medley of "Away in a Manger," "O Little Town of Bethlehem" and "We Wish You a Merry Christmas."
Uptown Vocal Jazz Quartet's Fools For Yule
The pristine harmonies of the Uptown Vocal Jazz Quartet are a joy. While the title Fools For Yule might have you assuming this one is a jokey performance, it's anything but. This is a stirring, heartfelt set of jazz vocal takes on classic holiday tunes, buoyed by originals by leader Ginny Carr Goldberg. Perfect for fans of the Hi-Los or Manhattan Transfer. Or anyone who enjoys light, engaging harmony.
Kirk Whalum's How Does Christmas Sound?
So we're left with one question: How Does Christmas Sound? Saxophonist Kirk Whalum offers a few suggestions on his album of the same name. It includes instrumental takes on lesser-known holiday fare like "A Babe Is Born" and "Lift Every Voice and Sing," alongside more familiar tunes like "What Are You Doing New Year's Eve?" A lilting "God Rest Ye Merry, Gentlemen" features his lustrous flute. Nephew Kortland (vocals) and son Kyle (bass) appear on the title track, while younger brother Kevin sings along with Take 6 on "Seven." Both tunes are originals written or co-written by Kirk. Kevin also sings on "Thorns in the Straw," while Chantae Cann's vocals are featured on "Mary, Did You Know?"
Trending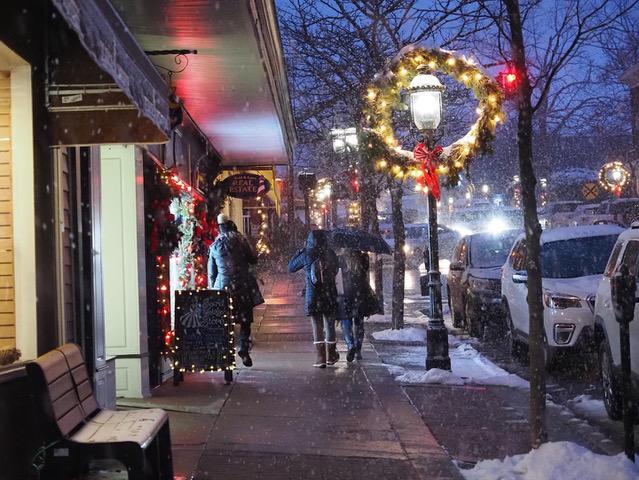 Jump Start Holiday Shopping
Downtown Petoskey hosts their Holiday Open House on Friday, Dec. 2, from 6-9pm as Santa flies into town to light the giant...
Read More >>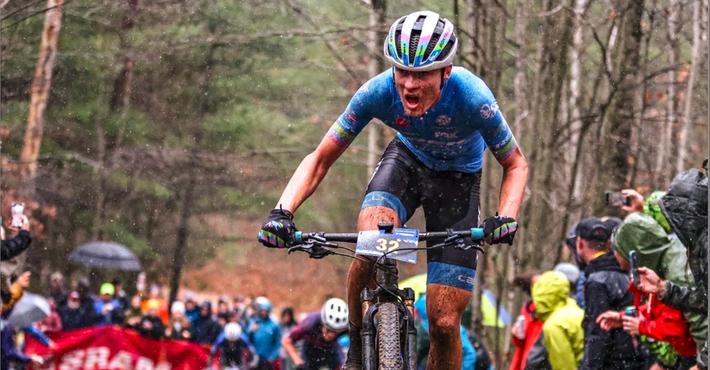 A New Gear
If last week's snow made you think the two-wheeling season is over, think again. Tuesday, Nov. 29, is the official l...
Read More >>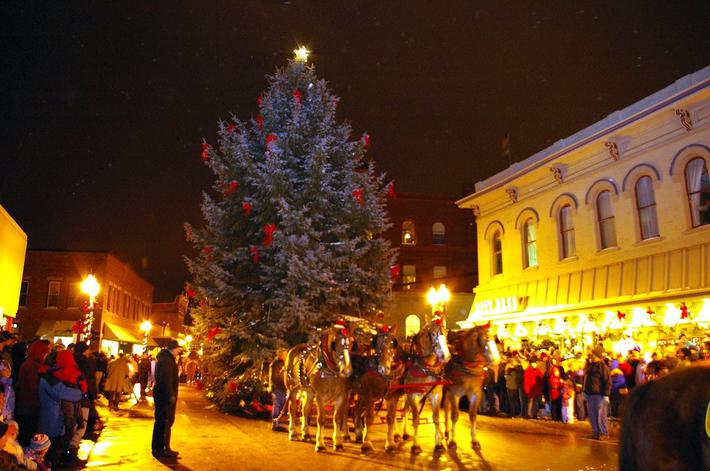 Jingle All the Way to Manistee
The town of Manistee is going into full holiday mode—and going back in time—this weekend. Friday, Dec. 2, the ...
Read More >>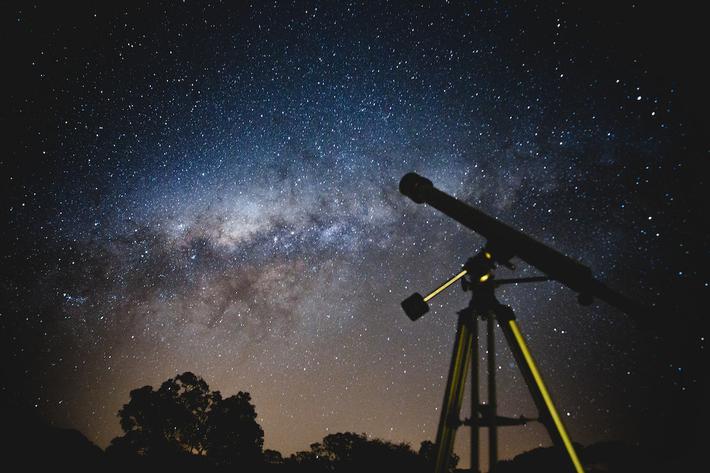 Aim for the Stars
Aliens may walk among us, but this weekend it's our turn to wander through the galaxy. On Saturday, Dec. 3, the Denn...
Read More >>