Foreigner Returns to Interlochen Aug. 14
Will it feel like the first time?
Sure, you can expect "Double Vision," "Urgent" and the rest of the band's hits when Foreigner hits the stage at Kresge Auditorium Aug. 14. What you might not expect is the sense of urgency lead singer Kelly Hansen promises he and the rest of the band will play with. Indeed, they perform each show … like it's the very first time.
In a sense, it is. Like with virtually every other touring musical artist, the novel coronavirus stopped the band dead in its tracks, wiping out planned performances across the globe for a year and a half. This tour is the first time the band has performed live since spring 2020.
"It's so weird. It feels like a day has gone by — like we were never gone," says Hansen. Yet it's been over a year since he was belting out "Feels Like the First Time," "Cold As Ice," and rest of the band's hits on stages across the world. "We were hunkered down for a year and three months."
Regardless of the months-long pause, Hansen says he and the band give their best at every performance. "We always try to reach perfection, but it's hard to do. Every day has a different set of variables. We call it 'concert perfect.' You've gotta go out and deliver."
And deliver they do — whether band founder Mick Jones is on stage or not. Jones still performs occasionally with the band, but given his age (he's 76), he picks and chooses which shows to do. That said, he's still the man in charge, says Hansen: "It's his baby. We talk a lot."
Jones originally formed the band in 1976 with multi-instrumentalist Ian McDonald, singer Lou Gramm, keyboard player Al Greenwood, drummer Dennis Elliot, and bassist Ed Gagliardi. With three Brits and three Americans, the group settled on the name Foreigner and immediately began an assault on FM radio with "Feels Like the First Time," the first of four hit singles from the band's debut album.
The radio-friendly nature of the band's songs, whether rockers or power ballads like "I Wanna Know What Love Is," produced not only strong sales but also a critical backlash. Bands like Foreigner, Starship, and Journey were dubbed "corporate rock" and castigated by many critics.
Hansen scoffs at the criticism. "In the '70s, bands started to sell millions of albums," he says. He says the novelty of such staggering album sales flew in the face of the rock police who liked the idea of a band that only appeals "to me and my two friends."
Limited appeal wasn't — and isn't — Foreigner's way. The band's songs ruled radio throughout the '70s and '80s and remain staples of classic rock radio today, while the band continues to rock stages across the world, despite getting longer in the tooth. "None of us is in our 20s. I just turned 60," says Hansen.
While it's true Foreigner's last big hit was in — what, 1984? — the Greatest Hits of Foreigner Tour will hit all the high notes. With so many hits, it's a challenge to play a song their audience isn't intimately familiar with. "We're fortunate to have sixteen Top 30 songs," says Hansen.
As to what lies ahead for the band, Hansen isn't sure. New songs and recordings remain a possibility, but everything depends on factors such as Jones's health and inclinations.

Then there's the specter of the once-again surging COVID-19. With the band performing in different states with different rules, restrictions, and outbreaks, planning ahead isn't something they're eager to spend much time on. "We're not really talking about the future. We have all these dates booked, and just hope COVID [doesn't] affect it going forward. We're all vaccinated. We have our own bubble backstage and … we're following all the rules, plus our own set of criteria.
"It's an evolving scenario. If I get sick, everybody goes home."
So far, so good. The year-long, 123-date tour is set to hit 16 countries.

For ticket information on the Aug. 14 show at Interlochen, go to www.interlochen.org.
*Photo by Karsten Staigertif
Trending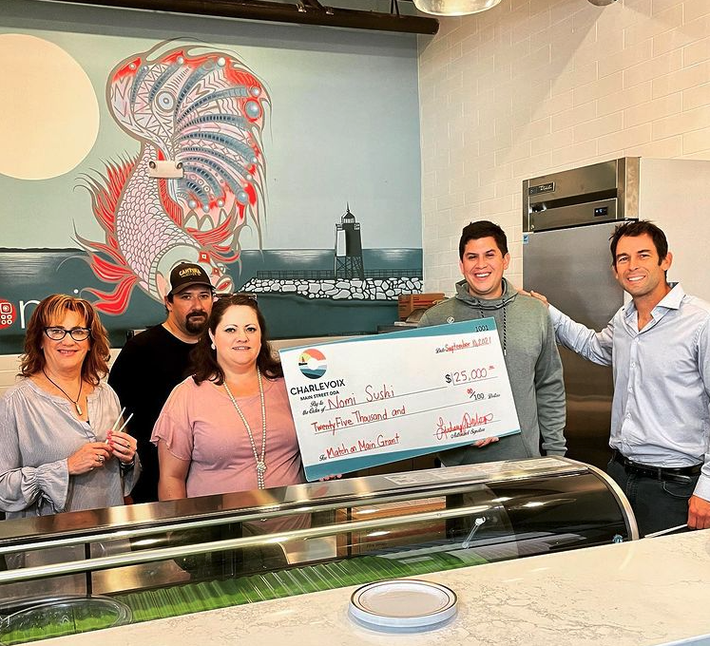 Big Boost for NoMi Sushi
Typically, restaurants don't begin earning money until after they've opened. NoMiSushi, which opened up earlie...
Read More >>
The Unfriendly Skies
A woman on a Southwest Airlines flight refuses to fasten her seat belt or put on her mask. The video, taken by another pas...
Read More >>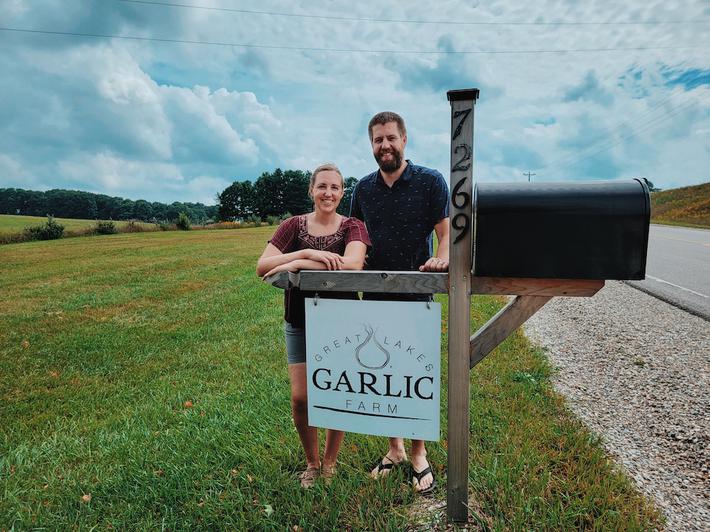 A Matter of Life & Breath
When it comes to cooking, you'll be hard-pressed to find anyone opposed to throwing in a few extra cloves of garlic. Human...
Read More >>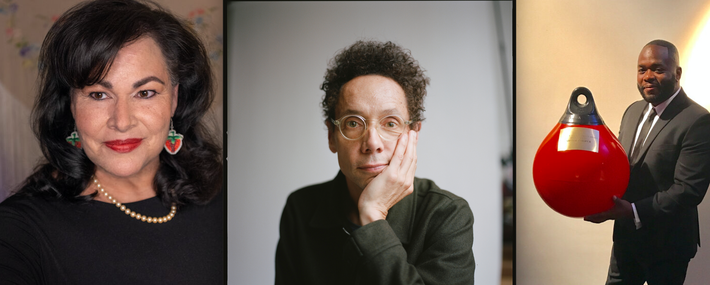 Read 'Em and Meet
Bibliophiles rejoice: The Harbor Springs Festival of the Book is returning Sept. 23–25, with a slate of authors, in-...
Read More >>
↑