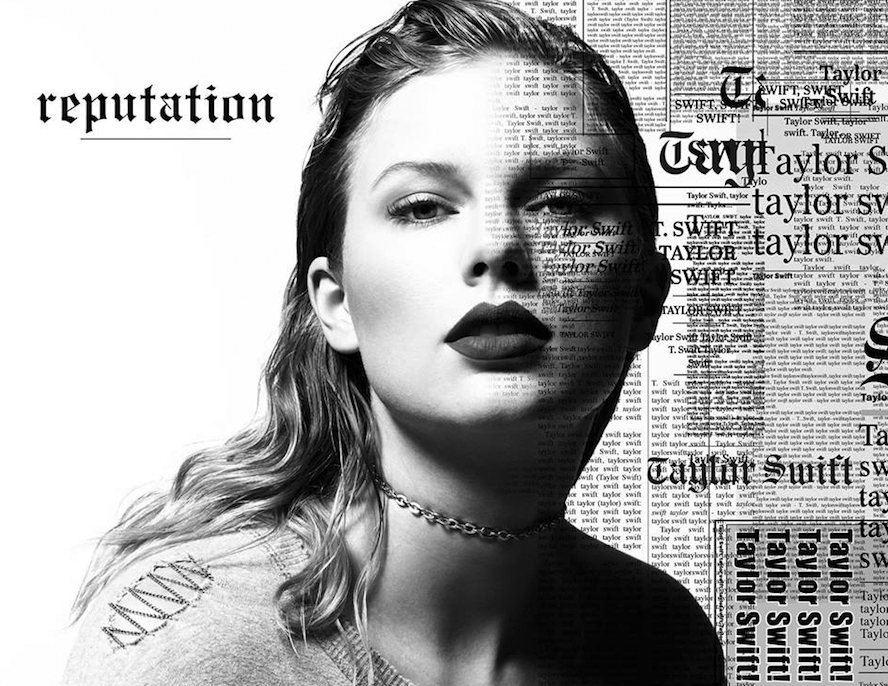 Look What You Made Taylor Swift Do
Modern Rock
Taylor Swift debuted her new single, "Look What You Made Me Do," at last weekend's MTV Video Music Awards, to gasps and laughs from the audience both present and online. We're talking Taylor Swift, who resurfaced with very little pre-promotion after nearly a year spent primarily out of the spotlight. Swift's new album, Reputation, will arrive in outlets on Nov. 10, but in the meantime, there's that single, a much darker version of Swift than has been heard to date, and its accompanying video, which features a plethora of "old Taylors" (Swift herself, thanks to some skilled video editing) ranging from her early country music days to last summer's romance with actor Tom Hiddleston …
Also appearing at this year's VMAs were performers Kendrick Lamar, Miley Cyrus, Ed Sheeran, The Weeknd, Gucci Mane, Post Malone, Julia Michaels, Khalid, and Logic, alongside VMAs host Katy Perry, who spent most of the evening cranking through a series of awkwardly scripted skits. The big winner for 2017 was Lamar, who earned six Moon People (the MTV award, formerly called the Moonman, was renamed this year) including Video of the Year and Best Male Hip-Hop Artist. Also snagging awards were Sheeran (Artist of the Year); Khalid (Best New Artist); P!nk, who won the Michael Jackson Video Vanguard Award; and Lil Uzi Vert, whose "XO Tour Llif3" was named Song of the Summer …
Demi Lovato made some noise of her own last month with the release of her brand new single, "Sorry Not Sorry," and now she's just announced via social media that the single is only one track of what will be her latest full-length album. Lovato's Tell Me You Love Me is set to hit outlets on Sept. 29; it will be her sixth album and the follow-up to her 2015 album, Confident …

R.E.M.'s Michael Stipe, the Red Hot Chili Peppers' Flea, and the legendary Patti Smith are among those performing at this year's upcoming Pathway to Paris concert, the special musical event that aims at drawing attention to innovative solutions for climate change issues. This year's event will take place at New York City's Carnegie Hall on Nov. 5, specifically timed to happen on the night before the COP23, the climate change conference at the United Nations …

LINK OF THE WEEK
U2 had some cameras running during the European leg of their 2017 Joshua Tree tour to capture some footage that its used for a new music video. The clip, for the band's new single "The Blackout," just surfaced on U2's official Facebook page, and will serve as pre-promotion for its upcoming new album, Songs of Experience, which is expected this fall. Check out "The Blackout," available for viewing now at facebook.com/u2 …
THE BUZZ
The Blue Bridge Music Festival, also in Grand Rapids, will take place Sept. 29–30 as part of the ArtPrize event, with sets from The Bootstrap Boys, Jesse Ray, MOODS, and The Great Ones …

Grand Rapids singer-songwriter Nordy has released his new psychedelic-folk album, L'appel du Video (a play on the French term "the call of the void") …

GR quartet All is Well has a new album out too: its first full-length set, Someday I Swear …

Adam Ant and special guest Glam Skanks are heading for The Sound Board at The Motor City Casino Hotel in Detroit on Sept. 15 …

Kid Rock is set to open his new Made in Detroit restaurant "soon," on the Woodward Avenue side of Little Caesars Arena … and that's the buzz for this week's Modern Rock.
Comments, questions, rants, raves, suggestions on this column? Send 'em to Kristi at modernrocker@gmail.com.
Trending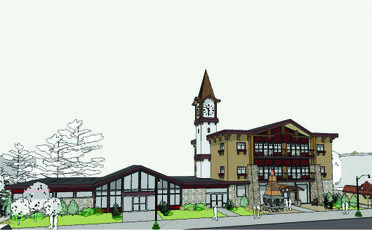 Gaylord: A boomtown Up North
Gaylord native Gary Scott had moved to Indiana, where he and some partners started a business to invest in distressed properties. He was talking to a banker in Detroit about real estate in Bloomington when he asked what kind of deals might be available in northern Michigan. ...
Read More >>
How Beer Revived Bellaire and Other Northern Michigan Towns
Even though Don Hoyt grew up in Gaylord, he never visited Bellaire until he met his future wife, a chiropractor from California who had moved to the Antrim County town for a job. That's the thing about Bellaire – it's not on the way to anything. People ...
Read More >>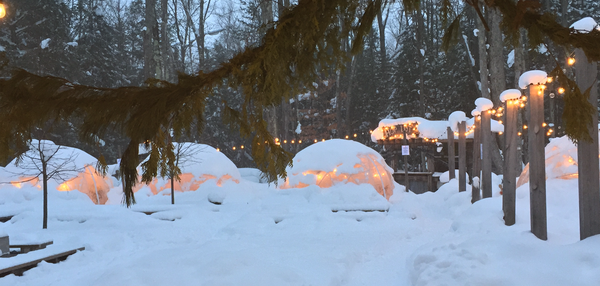 Hop Lot Brewing in Suttons Bay
Brothers Steve and Drew Lutke knew they wanted to do something special with their microbrewery on the south end of Suttons Bay. Even before building their facility, they had begun researching the style and aesthetic they wanted to draw in customers. So they decided to showcase what ...
Read More >>
In The Crosshairs: Home Rule In Michigan
Under the specter of a populist-fueled authoritarian regime installed at 1600 Pennsylvania Avenue, the concept of home rule is now more imperiled than ever in our fragile democracy. Here the term "home rule" refers to local control — the singular place where the endangered species of a ...
Read More >>
↑