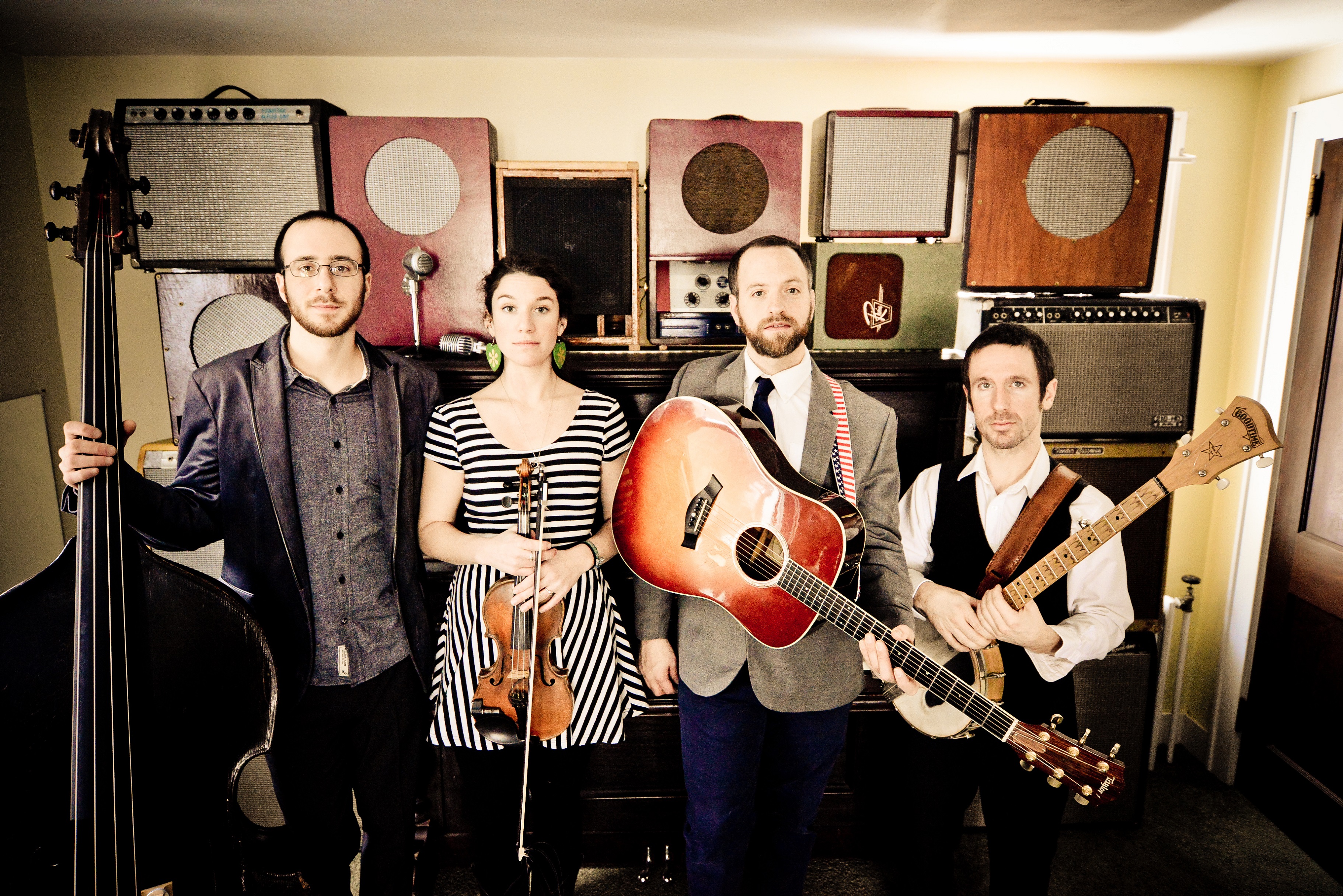 March Madness Of A Different Kind
Got a plan for your Sundays in March? Sleder's in Traverse City is celebrating its March Madness month of music with shows every Sunday so you can get a good solid dose of great tunes right before starting another work week. Sleder's Seamus Shinners books and presents the performers; he also helms the venue's On the Porch concert series, which started back in 1998. "These shows will hopefully lift the spirits of everyone, as we all get slowed down by the winter doldrums," Shinners said. He added, "Within all these March Madness performers is a common thread – community. It's sharing the music with an audience in a way that makes the audience feel part of the moment." Here's a sneak peek at Sleder's March Madness schedule:
Driftwood (pictured above) – March 5
From Binghamton in upstate New York hails this melting pot of Americana music in which you'll hear hints of folk, country, old-time ballads, punk and rock, depending on what the songs require. "Driftwood has a solid foundation in the tradition of Americana and roots music," Shinners said. Dan, Joe, Joey and Claire expand upon that foundation with vintage instruments and plenty of attitude, equipping their stage performances with the detailed storytelling that runs through classic Driftwood songs like "Before I Rust," "The Carburetor and the Steam Engine" and "High School Paycheck"; those tunes will be joined onstage by songs from the band's new album City Lights, including fan favorites "Lemonade" (not to be confused with anything Beyonce's ever done) and "Talkin'." For more information, visit driftwoodtheband.com.
The Waydown Wanderers (with Ghost of Paul Revere) – March 12
Called "a folk band with boy-band appeal," The Waydown Wanderers is a quickly-rising quintet that's only been around for three years but already has a dedicated fan base. On the surface, the band is all about the bluegrass, and that genre certainly is a pivotal and influential one for this Illinois outfit, but individual influences include everything from rock and spoken word to jazz and hip-hop. You'll also be impressed by how bandmates juggle an equally wide array of instruments, including guitar, mandolin, banjo, fiddle, drums and percussion. "The Wanderers really pushes the creative envelope with both songs and composition," said Shinners. And keep an eye out around town, too; the band is known for performing impromptu "restSTOMPS," free acoustic sets at area rest stops along its tour route. Maine holler-folk band Ghost of Paul Revere will appear as opening act. For more information, visit thewaydownwanderers.com and ghostofpaulrevere.com.
The Outside Track – March 19
The Outside Track's performances include both music and dancing, specifically the step dancing so familiar to Celtic music fans, and that combo has proved a big success, as the group has already won several awards (including Best Group at the LiveIreland Music Awards) and critics' prizes. The band's name hardly indicates just how "outside" it is. With members from Minnesota, British Columbia, Scotland, Ireland and Germany, it's a wonder band members can figure out how to get together to rehearse. The band's Norah Rendell once jokingly called The Outside Track a "homeless band." Still, they do just fine, thank you, with their contemporary-Celtic fusion style complementing the music with orderly chaos as the dancing swirls around to meet up with those Highland rhythms. "It's a Celtic group that has found its own groove with a fine mix of Scots, Irish and Cape Breton sounds," Shinners said. For more information, visit theoutsidetrack.com.
Bill Staines – March 26
Winding up the March Madness series is Bill Staines, the New Hampshire singer-songwriter who's seen his songs recorded by a wide range of his musical peers, among them Peter, Paul and Mary, Nanci Griffith, The Highwaymen and Mason Williams. Staines is a recording standout on his own merits as well. He's put out 22 albums to date and has appeared on A Prairie Home Companion and Mountain Stage as well as hundreds of other stages; he performs about 200 shows a year, drawing crowds with his classic sound and folksy presentation. "He remains the master of traditional folk. His songs are timeless, familiar and reassuring," said Shinners. For more information, visit acousticmusic.com.

For more information on the above March Madness shows, visit sleders.com or call (231) 947-9213. All shows begin at 4pm. Sleder's is located at 717 Randolph in Traverse City.
Trending
Dinghy's Smoked Barbeque Ribs
Dinghy's Restaurant & Bar in downtown Frankfort was hit particularly hard by the pandemic restrictions. "W...
Read More >>
Not a Clue
Surely politicians wouldn't be so clueless that they'd lie about COVID-19 deaths or take a vacation during a statewide eme...
Read More >>
Respecting the River
Forever, the Grand Traverse Band of Ottawa and Chippewa Indians (GTB) has regarded the water — and the Boardman/Otta...
Read More >>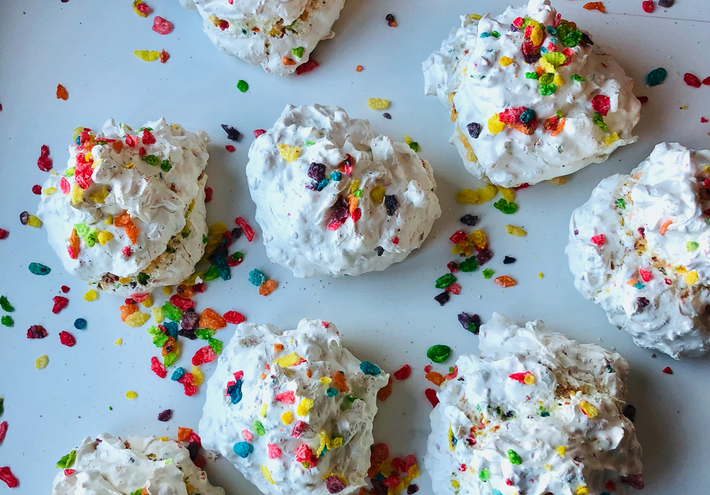 7 Batches Made in Heaven
Let's be honest: Picking the best cookies in northern Michigan is an impossible task. There are so many "right...
Read More >>
↑