Mo Pop Is Pop-Rockin' Into Detroit
Modern Rock
Step right up and get your tickets (on sale now at $99 for the whole weekend, or $75 for one day) for this year's Mo Pop Festival, arguably the most commercial pop-rock fest in Michigan, at which you'll find a huge slate of your favorite radio-friendly acts. The Detroit event, which will take place July 28­–29 at West RiverFront Park, has amped up its roster with two dozen acts, including headliners Bon Iver, The National, St. Vincent, and Portugal. The Man, as well as a plethora of national touring acts, like indie-popsters Alvvays, rapper Vince Staples, and Michigan's own Joe Hertler and the Rainbow Seekers. Get all the details and those tickets now at mopopfestival.com …

If you're loving the National Geographic channel show One Strange Rock, the Will Smith-hosted series hosted that tells the story of earth from the perspective of the only people who have left it, namely astronauts, then chances are good you'll enjoy the Lakeshore Records soundtrack, as well. Composed by Daniel Pemberton, the soundtrack is chock full of original tracks that evoke the drama of the series itself, and it's available in all the usual outlets and in digital form now …
Detroit hometown boy Jack White (now living in Nashville) has returned with his latest solo album, Boarding House Reach, on which the alt-rocker showcases a pile of experimental tracks, whose theme seems to evoke the Cold War era, complete with various officials and spies cast as characters in his tunes. Despite the era oddity, his first single from the album, "Ice Station Zebra," is a current chart fave. White will promote the set this summer with a North American tour, and he'll also be headlining spots at both the Governors Ball (NY) and the New Orleans Jazz Fest …
David Guetta and Sia have already collaborated on a number of tracks together — their 2011 hit, "Titanium," and "Bang My Head" and "She Wolf" — but now the pair are back with a fourth single, "Flames," on which Guetta also appears in an energetic, action-movie-style video clip. He plays an evil emperor trying to take out a trio of youthful ninjas and their martial arts master (played by Danny Trejo). Check out the clip at https://tinyurl.com/guettaflames …
LINK OF THE WEEK
The '90s brought us many a boy band, but few were bigger than *NSYNC, the crew that also spawned current mega-artist Justin Timberlake. All five members of the band — Timberlake, JC Chasez, Joey Fatone, Chris Kirkpatrick, and Lance Bass — will reunite on April 30 as their star is unveiled on the Hollywood Walk of Fame, at 7080 Hollywood Boulevard. Find out more about the band at their newly redesigned official legacy website, nsync.com …

THE BUZZ
Grand Rapids singer-songwriter Kyle Rasche has just released In&In, a brand new album of music from his Chain of Lakes ensemble …

Detroit rock band Octopus is releasing a new edition of its debut album, Supernatural Alliance, on vinyl …

Chicago neo-soul singer Ravyn Lenae has been making a named for herself on the Detroit music scene, thanks to increasing gigs in the Motor City, including a standout set at The El Club last week …

And Detroit hometown boy Bazzi (aka Andrew Bazzi) has snagged a contract with Atlantic Records and will be releasing his as-yet-untitled debut album with the label this month … and that's the buzz for this week's Modern Rock.
Comments, questions, rants, raves, suggestions on this column? Send 'em to Kristi at modernrocker@gmail.com.
Trending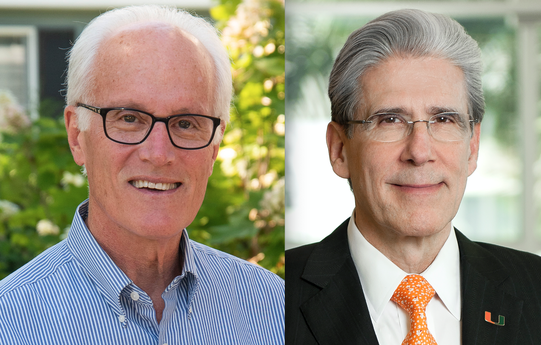 Listen In: Two Global Health Experts — one in TC — to Talk Pandemic
This week, the Traverse City International Affairs Forum at Northwestern Michigan College opens its 27th season ...
Read More >>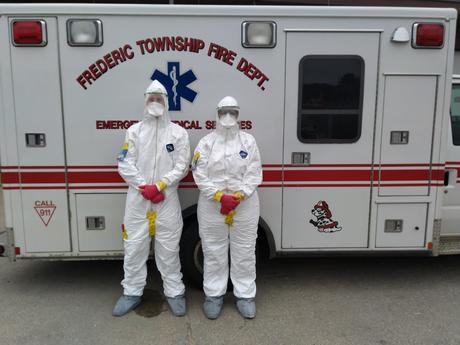 What First Robotics Teams Did on Their Summer Break
When the coronavirus pandemic first hit, masks, face shields, and other personal protection equipment, aka PPE, were hard ...
Read More >>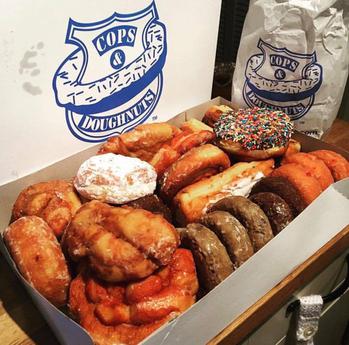 Gaylord's Cops & Doughnuts
There's a cop shop in Gaylord where the phrase "D.W.I." has nothing to do with adult beverages or erratic driv...
Read More >>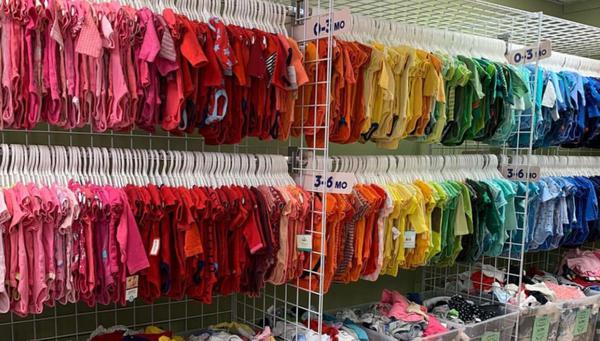 Resale is the New Black
It's a common tradition at this time of year: parents flocking to clothing stores in the last weeks of summer to get...
Read More >>
↑