Pop and Underworld Team Up for Dub Tracks
Modern Rock
Punk Detroiter Iggy Pop has teamed up with futuristic electronic/dub outfit Underworld for a collaborative single called "Get Your Shirt," which can be found on their equally collaborative EP, Teatime Dub Encounters. The massive seven-minute dance track features super-catchy beats and lyrical proclamations about "being free" and "being me." An accompanying video for the track features a trio of dancers and liquidized special effects. The idea for the team-up came after a prior film soundtrack project the two were supposed to work on never happened, prompting them to branch out on their own for this effort …
Elvis Presley's classic tune "Can't Help Falling in Love," previously covered by reggae outfit UB40, has been revamped once again — this time by boy-band member turned solo artist Zayn Malik (One Direction). Malik revealed his surprise cover of the hit last week, on which he stays faithful to the song's main melody until the bridge, when he busts out his high range to impressive effect. The reason for the surprise track release is likely further promotion of his upcoming sophomore album, for which a release date has yet to be revealed …

More outdoor music is heading your way August 24–26 in Jackson County, Michigan, at Holler Fest. Taking place at — where else? — Irish Hills' Frog Holler Farm — the festival will showcase May Erlewine, Appleseed Collective, Jesse Ray and the Carolina Catfish, Olivia and the Aquatic Troupe, Wire in the Wood, the Barbarossa Brothers, and many more. Tickets start at $15 for day passes and $50 for weekend passes. Expect four stages, plus a number of workshops, local food and art vendors, and kids' activities …
Fans of New Jersey legend Bruce Springsteen will be glad to hear that The Boss has officially released his full June 1978 performance at The Roxy in Los Angeles. Several songs from that legendary gig were released as part of a Springsteen live album, but this particular album marks the first time that the entire concert (all four hours) has been made available, including the live debut of the track "Point Blank," a cover of a Buddy Holly tune, and a piano version of "Independence Day" …
LINK OF THE WEEK
Jonny Greenwood has teamed up with Israeli composer Shye Ben Tzur and the Rajasthan Express for a side project called Junun, a blend of Greenwood's electronic music experience and bass and Tzur's classical Indian sounds. They made their late-night TV debut on Stephen Colbert's show, and you can check out that performance by following The Late Show with Stephen Colbert link at CBS.com. Junun is currently opening for Radiohead (Greenwood's other band) on its tour …

THE BUZZ
Check out some spiritually uplifting music at the Unity Christian Music Festival, happening in Muskegon Aug. 8–11 …
A little later in August (Aug. 18–19), you can enjoy some tunes at the only free weekend-long jazz fest in West Michigan, the Grand Jazz Fest in Grand Rapids (grandjazzfest.org) …
Gaylord's Jake Allen (formerly of The Cookies) has released his third album, Deviant Motions, a progressive-pop effort that's his first record since 2011 …
Planning ahead for 2019? Then mark your calendars for these shows, coming to East Lansing's Wharton Center: Best of Bernstein's Broadway (Feb. 16), Regina Carter (Feb. 22), Monterey Jazz Festival On Tour (March 24), and The Manhattan Transfer Meets Take 6 (April 10) … and that's the buzz for this week's Modern Rock.
Comments, questions, rants, raves, suggestions on this column? Send 'em to Kristi at modernrocker@gmail.com.
Trending
Moving Dirt And Stone
This year is taking a toll on me. I'm more sluggish. It's harder to get out of bed each morning. I have muscle pain that I...
Read More >>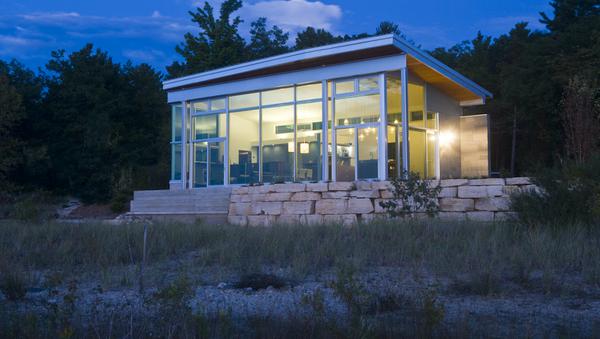 Northern Michigan Modern
From rustic log cabins to Victorian-style homes all the way to more traditional suburban-like developments, northern Michi...
Read More >>
Warts And All
Project 1619, a product of New York Times Magazine writers, is a potential public school curriculum that attempts to redef...
Read More >>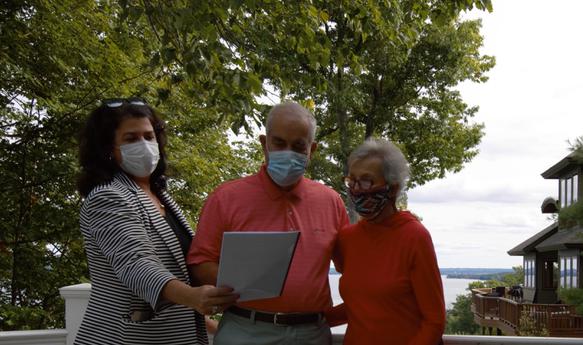 Pandemic Brings Even More Heat To A White-Hot Real Estate Market
There's a mad dash going on in real estate: companies bailing on their massive corporate office buildings, families ...
Read More >>
↑