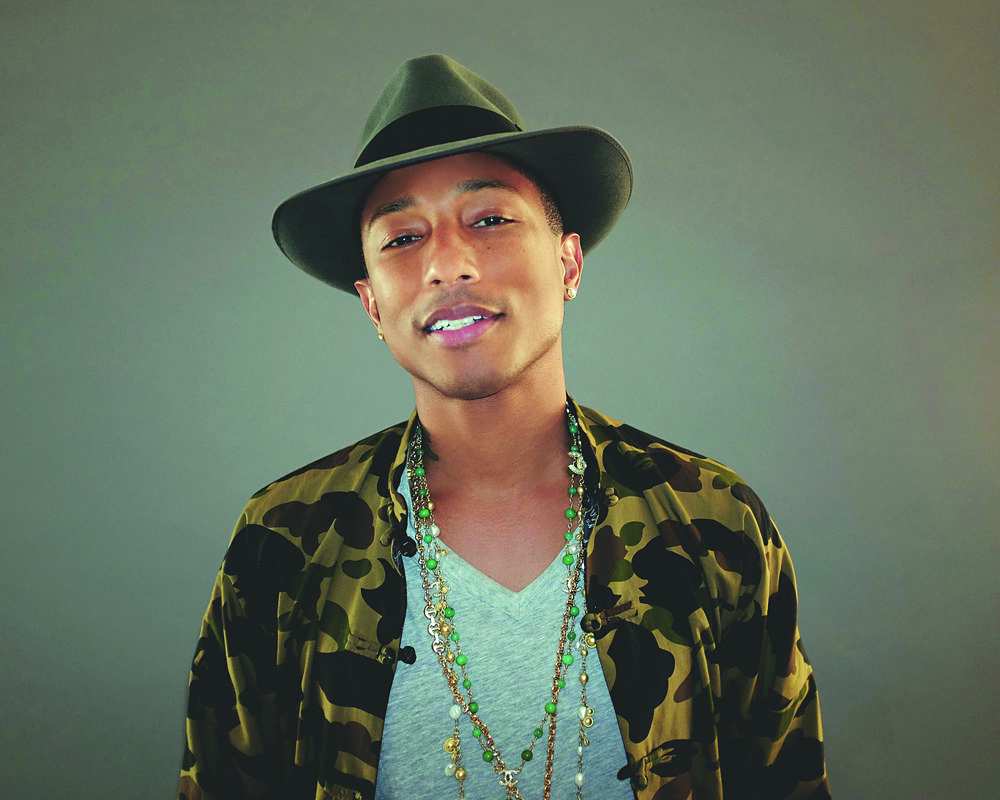 Pharrell Finds Something in the Water
Modern Rock
Pharrell Williams' multi-day music and culture festival, Something in the Water, which Williams debuted last April in his hometown of Virginia Beach, Virginia, is set to return for 2020. The tentative dates: April 24–26. The fest will be divided into two portions: culture (with culinary, technology, environmental, and media happenings) and music. No performers have been announced just yet, although the 2019 edition offered up sets from the likes ofTimbaland, Tyler the Creator, Usher, and Jay-Z, so chances are the sophomore edition will present a similar roster …

Perfect for a dark and cold night is the new Disney movie Maleficent: Mistress of Evil, which brings back Angelina Jolie as the title character and adds in new music from Bebe Rexha.Rexha's "You Can't Stop the Girl" serves as the theme for the movie and is accompanied by a Sophie Muller-directed music video. The video, featuring Rexha wandering through a forest, alternates with sunset views and clips from the movie. In addition to this soundtrack effort, Rexha has been touring as opening act for the Jonas Brothers on their current Happiness Begins tour …
A new series in production for HBO's upcoming streaming service, HBO Max, might surprise you: Rydell High, a spinoff musical series of the John Travolta/Olivia Newton-John film Grease, originally a stage play itself. The iconic storyline will be converted into "life in 1950s small-town USA told on the scale of a big rock and roll musical." There's no word yet on exactly when the series will premiere on HBO Max or who will take on the starring roles …
Beach Slang is wrapping up work on its new album, The Deadbeat Bang of Heartbreak City,expected to be ready for release on Jan. 10. The band recently previewed the album, which will also include bass work from former Replacements bassist Tommy Stinson, with the lead single, "Bam Rang Rang," a tune loaded with heavy, static-y guitars and topped off with the raspy vocals of Beach Slang frontman James Alex. The album overall fuses glam rock with punk and prog-rock to make for a pretty quirky mix …
LINK OF THE WEEK
Sony is set to release the animated feature Shaun the Sheep: Farmageddon on Dec. 13. The movie's soundtrack will feature tunes from Kylie Minogue, The Vaccines, Kieran Shudall, Rat Boy, and more. You can learn more about Shaun the Sheep's upcoming storyline and hear the accompanying music at www.shaunthesheep.com …

THE BUZZ
Manchester Orchestra will be in concert at the Royal Oak Music Theater on December 5 …
Color Me Badd will bring back the early '90s at the Motorcity Casino Hotel, also on Dec. 5 …
Americana-country singer Lee Ann Womack just kicked off the fall-winter Acoustic Cafe Folk Series at the St. Cecilia Music Center in Grand Rapids …
Carl Craig will bring his EDM tunes to the Magic Stick in Detroit on Dec. 6… and that's the buzz for this week's Modern Rock.
Comments, questions, rants, raves, suggestions on this column? Send 'em to Kristi at modernrocker@gmail.com.at modernrocker@gmail.com.
Trending
Moving Dirt And Stone
This year is taking a toll on me. I'm more sluggish. It's harder to get out of bed each morning. I have muscle pain that I...
Read More >>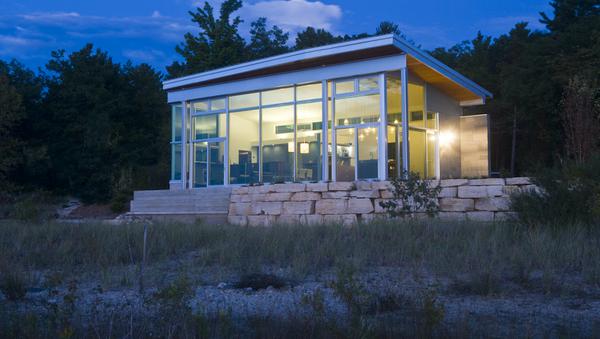 Northern Michigan Modern
From rustic log cabins to Victorian-style homes all the way to more traditional suburban-like developments, northern Michi...
Read More >>
Warts And All
Project 1619, a product of New York Times Magazine writers, is a potential public school curriculum that attempts to redef...
Read More >>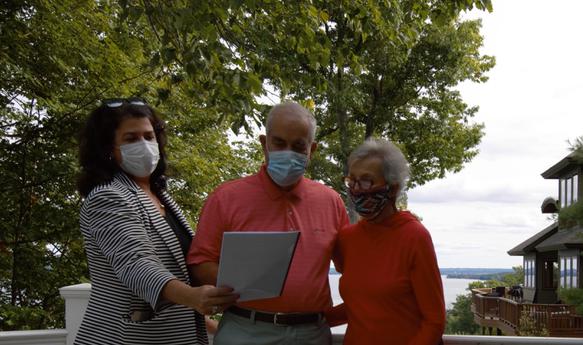 Pandemic Brings Even More Heat To A White-Hot Real Estate Market
There's a mad dash going on in real estate: companies bailing on their massive corporate office buildings, families ...
Read More >>
↑