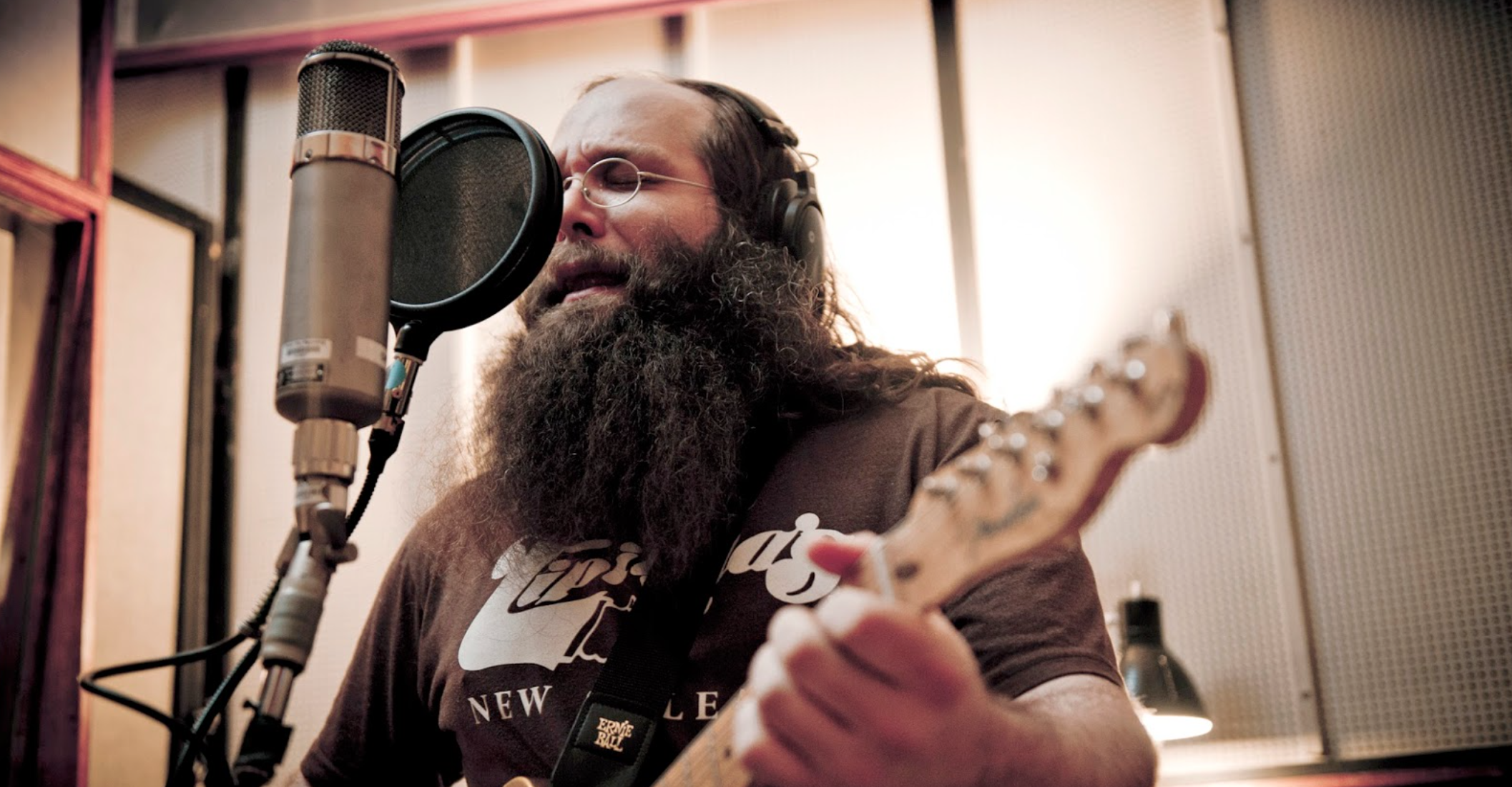 Shades of Blues at new Petoskey Festival
Music festivals in northern Michigan, by sheer virtue of the weather, are primarily summer affairs. Other than a few exceptions put together by brave stalwarts like Traverse City's Porterhouse Productions and Petoskey's Crooked Tree Arts Center in conjunction with Blissfest, most fests wait patiently until the parks and streets are free of snow, warmed by the sun and ready to make room for everything from folk to funk.
But Paul Koch has decided to try something a little different this year. He's throwing a brand new blues festival into the mix in Petoskey in an aim to both heat up the winter scene and make use of what he sees as an underused local facility, the Emmet County Fairgrounds. Remodeled in 2004, the fairground's new state-of-the-art facilities include a 10,000- square-foot community building, spacious barns, Wi-Fi throughout the property and a covered 2,700-seat grandstand with sunset views from the upper tiers.
"I've been trying to rent the fairgrounds for five years," Koch said. "It's really one of the most wasted facilities in America, in my opinion. It's such a beautiful place, with an amazing view like what you'd see in Monterey, but they're primarily using it for weddings. It should be used for larger events that would welcome far more people."
Koch, who hails from Bay City, Mich., manages a small roster of blues artists and has staged concerts in Chicago, New Orleans, Memphis and Sarasota as well as booked artists in northern Michigan. He also worked with Castle Farms in Charlevoix back when it was a music venue. Koch shoots from the hip in a straightforward way. With years of experience, he knows potential when he sees it. "I buy talent," he said simply, "and I want the blues festival to draw both younger and older people, so I put together a roster that would really appeal to both. The chamber of commerce told me this is the busiest weekend [of the winter], so I thought if the roster of bands was strong enough, we could make it work."

Not merely work, though. Part of Koch's aim is to exceed expectations. "I want this to be an annual event for people, eventually turning into one of the best winter music festivals in the country," he said. "Up north is a great place to have this thing, because people can ski, snowmobile, go to the casino and then go to a big concert event all in the same weekend."
To that end, Koch has put together a standout roster of talent starting with Marcus King, a new Southern-rock inspired blues guitarist and singer who's making a big splash across the country. "He's the hottest thing on the blues scene today, really," Koch said. "I've been in this business 30 years and never seen anything like him. He makes other blues legends look like beginners, and he sings like Al Green."
Several other blues legends are on the Petoskey Blues Festival roster right alongside King, including Koch's longtime client Larry McCray, the award-winning blues performer born in Arkansas who now hails from Saginaw. Michigan's Laith Al-Saadi (pictured) is another headliner; the powerful singer-guitarist is both regionally and nationally famed for his recent appearances on The Voice. Grand Rapids' Barbarossa Brothers will be performing their brand of rootsy blues with plenty of harmonies in the vocals, and the festival is also welcoming a performance from newly signed Traverse City band The Accidentals plus a full set from Detroit blues vocalist Thornetta Davis, a 30-year veteran of the Motor City blues scene who appreciates the way Koch is mixing things up.
"I used to perform in Traverse City, Petoskey and Boyne City quite a bit back in the day," Davis said. "I love to perform, and I'll sing wherever they call me, but I think this festival is such a very good idea for winter – that's when you need a festival, you know? People tend to not go out because it's too cold, and then you end up with cabin fever." Davis, who is just releasing her first original album in 20 years, said she's most looking forward to watching the audience have fun. "I'm also looking forward to seeing The Accidentals," she said. "I've heard so much about them but have never seen them perform. It's time to come on out and get your spirits lifted!" she added.
The lineup is sure to be a draw for fans of both traditional blues and the expansion of the genre, such as the blues-inspired folk rock of The Accidentals and Al-Saadi's soul-inflected take on the genre. It's the performers, Koch said, who are key; even he's impressed by this roster. "This time of year, most talent is sitting around not doing anything, so we got 'em," he said with enthusiasm. "You'd never get a blues lineup this strong in the summer to go this far north!"

The Petoskey Blues Festival will take place Feb. 17–18 at the Petoskey Fairgrounds. Feb. 17 features Thornetta Davis, Barbarossa Brothers and The Accidentals ($20). Feb. 18 features Laith Al-Saadi, Larry McCray and the Marcus King Band ($30.) For tickets and more information, visit Petoskeybluesfest.com.
Trending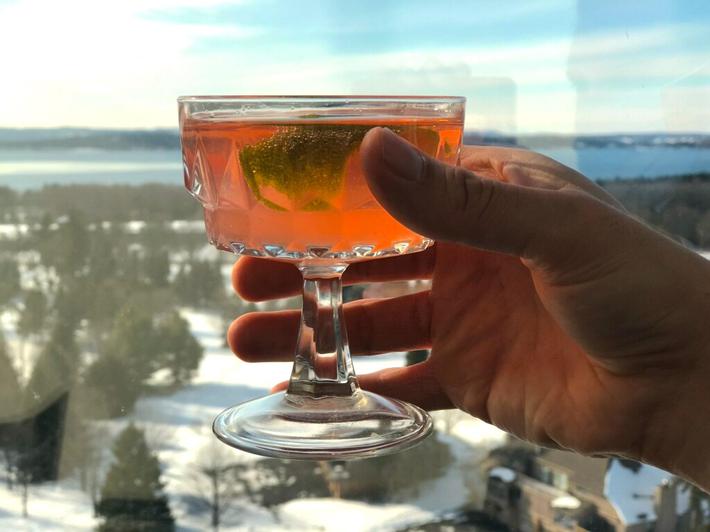 Tiny Pink Bubbles
Hey, ladies, do we have the pink drink for you: Aerie's Tiny Pink Bubbles. With a taste and body as delicious as its...
Read More >>
The Power of Our Example
Every new president faces a daunting array of problems, but 2021 will go down in the history books: Our country is under s...
Read More >>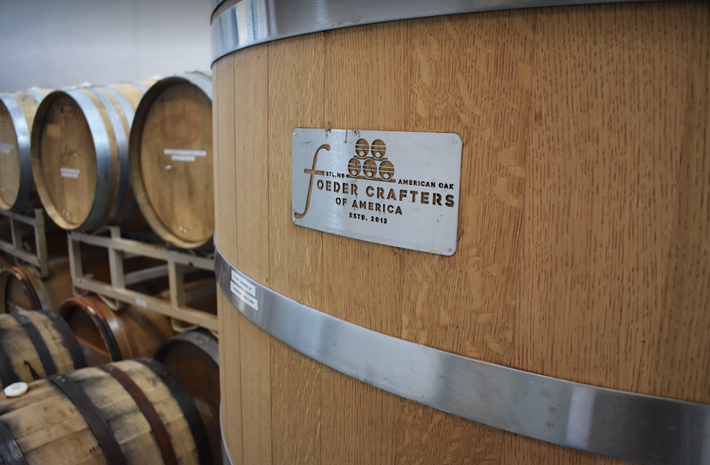 Getting Wild with the Foeder
Drinkers with a discerning eye may have noticed a couple interesting-looking wooden containers in the back of Traverse Cit...
Read More >>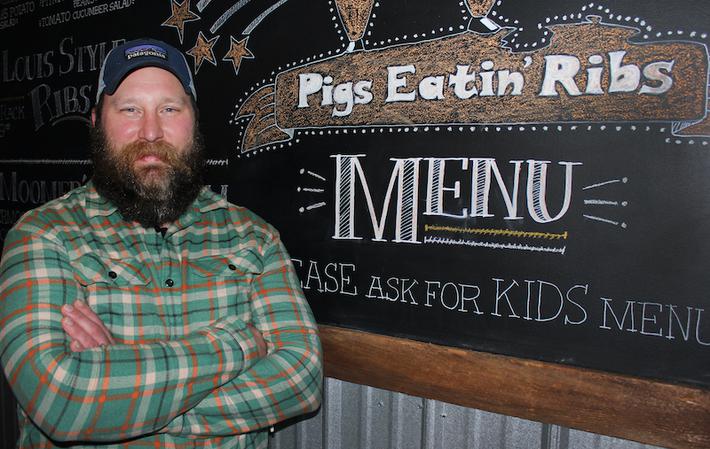 Charlevoix's Pigs Eatin' Ribs
By 2008, Charlevoix Chef Adam Kline had seen and tasted enough. The Northern Michigan food scene had stagnated, he said, i...
Read More >>
↑