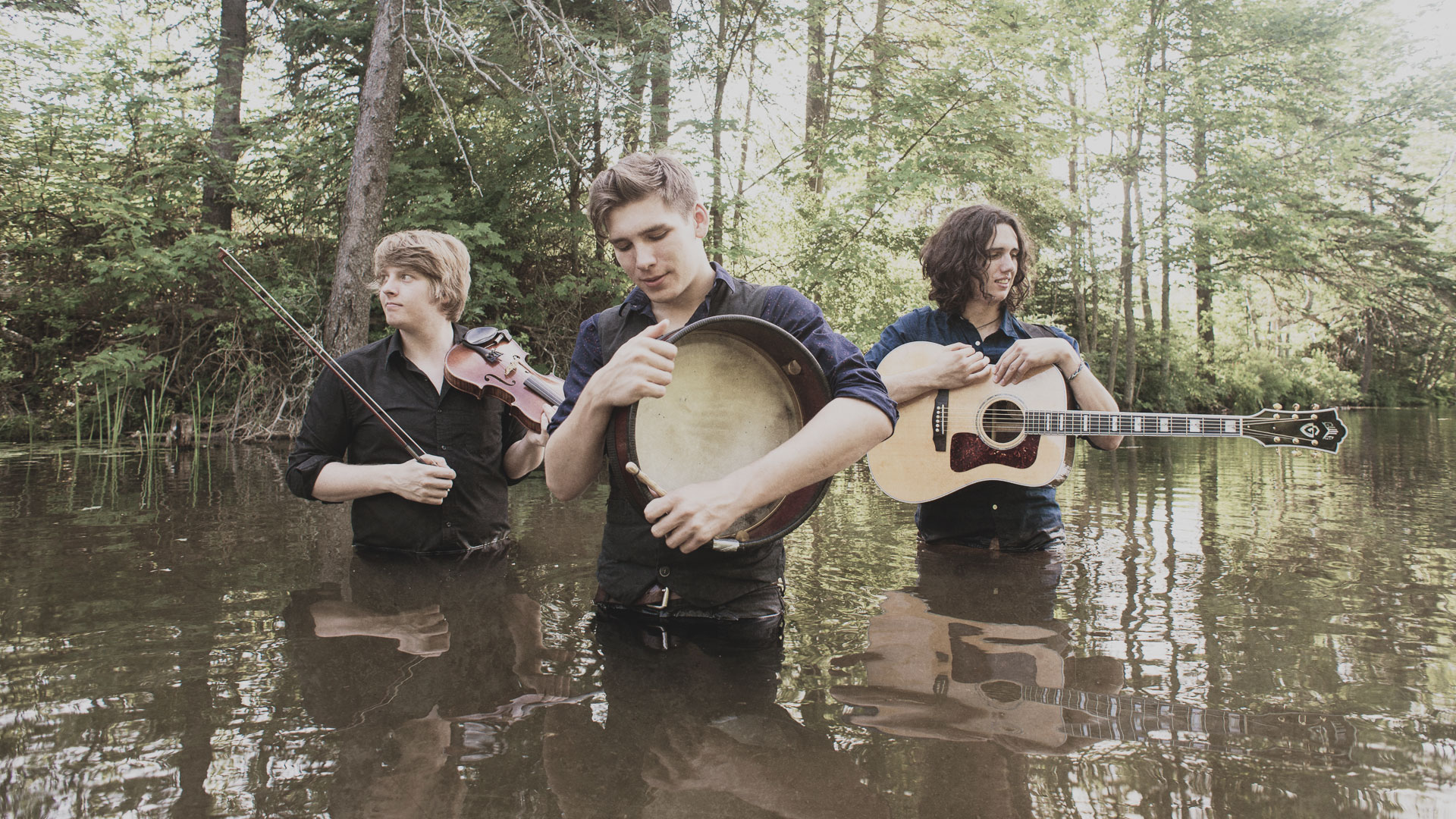 Ten Strings and a Goat Skin
Reinventing The Traditional
From a hotel room in Glasgow, Scotland ("Pretty much the kind of environment where I'll be writing most of my emails for a while," quipped the band's Jesse Periard), Ten Strings and a Goat Skin is prepping for yet another show as it continues what's set to be its busiest touring year yet. It's a schedule that includes stops in England, France, Denmark, Canada and the United States as well as Petoskey, and all of it's a pretty far cry from the band's homeland, Canada's Prince Edward Isle (PEI). "We're so excited," Periard said.
Periard's bandmates in the group are brothers Rowen and Caleb Gallant. All three friends met in school when Periard was 12 years old. "They had asked me to play some tunes with them at a fundraiser in hopes of raising some money to paint the local church," he recollected. "For a couple of years after that, we continued to play gigs here and there. Things really started to kick off once we all graduated."

Rowen Gallant plays the fiddle and sings; Caleb Gallant also sings and plays a range of percussion instruments from foot percussion to the bodhran (Irish hand drum), while Periard plays the guitar. Their unusual band name stems from the instrumental lineup: "It's adding together the strings from the fiddle (four) and from the guitar (six) to the goat skin that makes up the majority of the bodhran," explained Periard. "The name was the idea of a family friend who suggested it after our very first show."
The acoustic trio does have roots in PEI's traditional music, which draws from French, Irish and Scottish roots. But they take those sounds a step further and light years into the future, crafting their own interpretations with more edgy, indie-folk elements, from quirky harmonies to pop grooves, inventive instrumentation and studio effects. "Our goal for every song or set of tunes we do is to make it as interesting as possible for the listeners as well as ourselves," Periard said. "Whether that's taking an old folk song and re-imagining it as our own or writing an entire piece from scratch, we try to infuse the traditional components of the music with unique and more modern approaches to give each song its own identity."

Their latest album, Auprès du Poêle, was recorded with producer and acclaimed banjoist Leonard Podolak (The Duhks), a choice that Periard said was the perfect match. "Recording in the studio with Leonard was as smooth as butter. He and our sound engineer Mark Busic were absolutely wonderful to work with. Musically, all five of us spoke the same language and were always on the same page. And Leonard really pushed us to go beyond our comfort zone and challenge ourselves…I think in doing that, it made for a better album."

Promoting that album has resulted in Ten Strings and a Goat Skin's busy schedule, which stretches far into the distance; the band already has shows booked from now until November of this year. Their show in Petoskey will be a return to a somewhat familiar place.

"We have actually played in Michigan a couple of times in the last year," Periard said. "We've had the pleasure of playing East Lansing, Muskegon and Kalamazoo, and we've noticed every time we've visited how energetic the crowds have been. Last year's Michigan Irish Festival was absolutely crazy! And the hospitality at every single one of our visits has been lovely. We don't know what to expect on our next visit, but we know it's going to be memorable like always."


Ten Strings and a Goat Skin will be in concert at the Crooked Tree Arts Center in Petoskey at 8pm on Feb. 11. For tickets and more information, visit Crookedtree.org or Blissfest.org.
Trending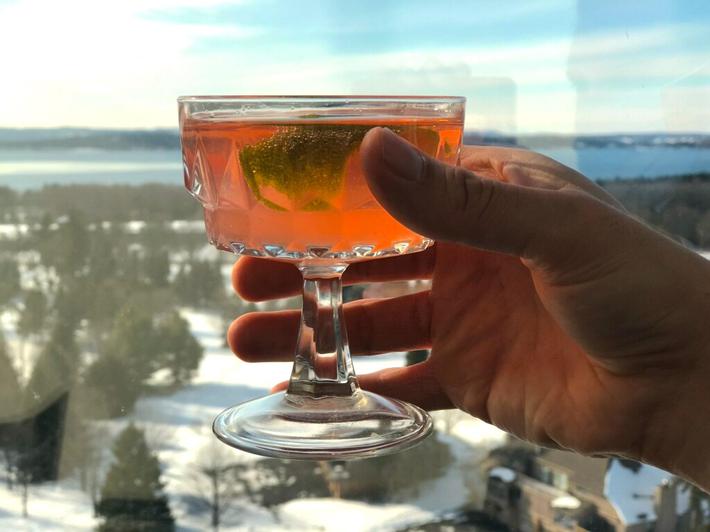 Tiny Pink Bubbles
Hey, ladies, do we have the pink drink for you: Aerie's Tiny Pink Bubbles. With a taste and body as delicious as its...
Read More >>
The Power of Our Example
Every new president faces a daunting array of problems, but 2021 will go down in the history books: Our country is under s...
Read More >>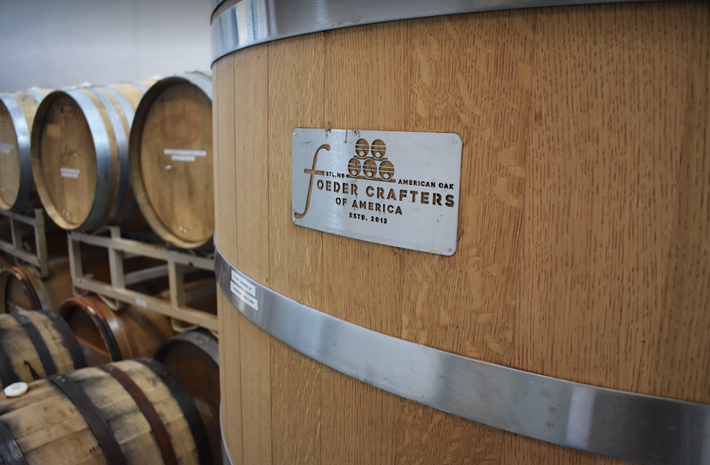 Getting Wild with the Foeder
Drinkers with a discerning eye may have noticed a couple interesting-looking wooden containers in the back of Traverse Cit...
Read More >>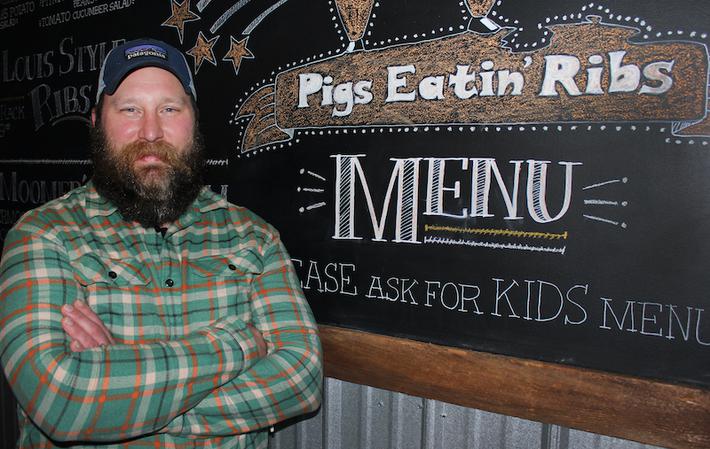 Charlevoix's Pigs Eatin' Ribs
By 2008, Charlevoix Chef Adam Kline had seen and tasted enough. The Northern Michigan food scene had stagnated, he said, i...
Read More >>
↑