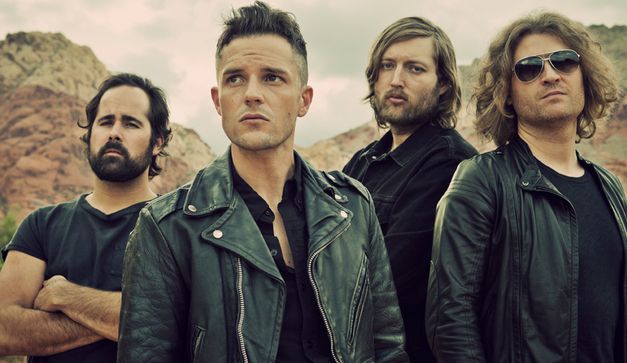 The Killers Exercise Caution
Modern Rock
The Killers have a new song on deck called "Caution," their first release since leaving their hometown of Las Vegas. Citing the likes of Peter Gabriel, Kate Bush, and Bruce Springsteen as influences on "Caution," which comes from the band's upcoming full-length album, Imploding the Mirage (Island Records), the single also features former Fleetwood Mac guitarist Lindsey Buckingham, with additional appearances throughout the album by Blake Mills, Lucius, and War on Drugs' Adam Granducil. The album was produced by Foxygen's Shawn Everett and Jonathan Rado.

A decade after his arrival on the hip-hop scene (and with some help from Jay Z), New Orleans/New York artist Jay Electronica has returned with his first full-length album project — and Jay-Z is the first voice heard on the set. (Z also appears on several additional tracks on the album.) Titled A Written Testimony, the debut album has been released on all platforms and includes the tunes "Shiny Suit Theory (feat. The-Dream)," "The Blinding (feat. Travis Scott)," "Ghost of Soulja Slim," and "The Overwhelming Event" …
Norah Jones is preparing to release her latest album — her seventh studio effort, Pick Me Up Off the Floor, will arrive on blue Note Records on May 8. Norah worked with Wilco front man Jeff Tweedy on two tracks for the album, including preview single "I'm Alive," which Tweedy co-wrote. (He also plays acoustic and electric guitar and bass on the tune.) Pick Me Up … also includes contributions from Jones' longtime drummer, Brian Blade, as well as other instrumentals from Pete Remm (keyboards), Mazz Swift (violin), Mauro Refosco (percussion) and backing vocals from Sam Ashworth and Ruby Amanfu …
Spike Jonez' upcoming rockumentary about the Beastie Boys — titled Beastie Boys Story — tells the story of three friends who formed one of the most accomplished and admired hip-hop groups of the early scene and includes contributions from band members Adam Horovitz and Mike Diamond (the third bandmate, Adam Yauch, died of cancer in 2012). The movie is slated to run on Apple TV on April 24, coinciding with the 26th anniversary of the Beastie Boys' landmark 1994 album Ill Communication. Jonez also worked with the Boys for a new photo book, also called "Beastie Boys," which is in outlets now …
LINK OF THE WEEK
Speaking of The Killers' "Caution," check out the brand new visualizer music video for that very track at https://youtu.be/wtF7_oZ65bw …
THE BUZZ
Grand Rapids outfit The Tomas Esparza Blues Band is prepping to release their new album, Anytime Blues, this spring …

Detroit lo-fi indie band Don't has just released its own debut full-length album, Lightning Slow, which (true to its title) took four years to make …

Fellow Detroiters John "TBone" Paxton (trombone soloist) and RJ Spangler have joined forces for an album called Back in Your Own Backyard, a selection of 100-year old jazz and R&B tunes …

And also out of Detroit, Iggy Pop and The Stooges' Fun House album is turning 50 years old, and it's getting a massive box set, out July 16, to celebrate … and that's the buzz for this week's Modern Rock.
Comments, questions, rants, raves, suggestions on this column? Send 'em to Kristi at modernrocker@gmail.com.
Trending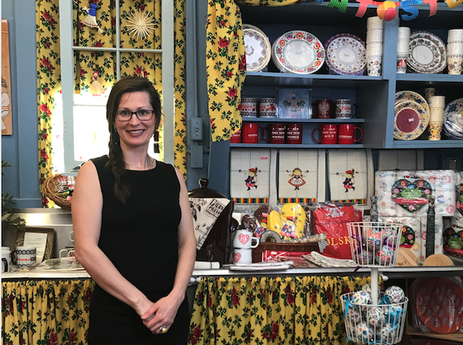 Straight Outta Hamtramck
There it stands, in downtown Cedar: The Polish Art Center. Some paintings of the Old Country probably, maybe some Polish p...
Read More >>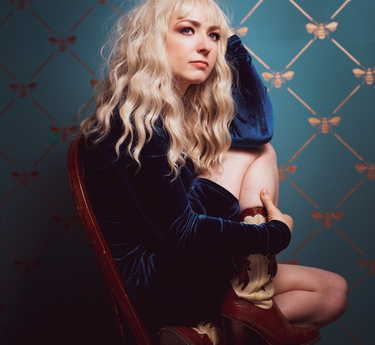 The Queen of Underground Country Returns
The last time Rachel Brooke released a full-length solo album, things looked very different — both in the northern M...
Read More >>
Patience Required
It's going to be a very long election night. Voter fraud will have nothing to do with it. Every state has some form of ea...
Read More >>
The Long Goodbye
Last week, President Trump sowed confusion within his government — and amongst our allies — by tweeting t...
Read More >>
↑