The persistence of Chris Buhalis
Michigan musicians are nothing if not tough. While adversity can strike anywhere, somehow it can seem a little more severe when you're trying to write songs throughout winters that can last in excess of six months, or keep up with a day job that's focused on labor that's more physical than mental.
Ann Arbor singer-songwriter Chris Buhalis knows that sheer persistence is at the crux of the matter if you're going to survive the Michigan music scene; perhaps he more than many, based on what happened to him during the recording of his new album, and how he coped with a drastic turn of events.
"In 2013, I started recording my latest record," Buhalis said. "I'd run into (bassist and Jack White sideman) Dominic John Davis at the Harvest Gathering in Lake City the previous summer, and he asked me when I was going to record another album, and he offered to play on it. I'd been thinking of recording for many years, and I knew I had to make it happen."
Buhalis booked studio time at Big Sky Recording in Ann Arbor, with "incredible" engineer Geoff Michael set to work behind the boards. He also enlisted Davis, percussionist Michael Shimmin and "The Voice" finalist and fellow singer-songwriter Joshua Davis to go into the studio with him.
"The production was by committee," Buhalis said. "I didn't send the band any tapes of the songs — we just went into the studio, went through the songs and worked out arrangements, then cut them. We recorded live with the idea of re-recording vocals later. In two days, we cut eight songs and had a session set up a few weeks later to finish all of the main recording."
Then, that twist of fate arrived. Working his day job in between recording sessions, the fingers of Buhalis' left hand were severely injured in a table saw accident, and recording came to a grinding halt.
"It took me almost two years of surgeries and occupational therapy to get back to playing guitar," he said. "Finally, I got Dominic and Mike back in the studio — Josh was too busy at this point — and we went in and cut another three songs to finish the recording. Then, I had my old friend Jeff Plankenhorn come up from Texas and lay down the guitar solos."
The result was "Big Car Town," the culmination of Buhalis' entire musical life up to this point. He's been singing his entire life; started as a kid, picked up the guitar when he hit 20, and then took that guitar and a Woody Guthrie songbook with him while he hitchhiked around Alaska for a couple of summers. "I started writing songs shortly after (that trip) and have continued to write them for the last 25 years," Buhalis said.
As is never easy for musicians, Buhalis struggles to describe his sound, instead choosing to let the songs speak for themselves.
"I write songs, and I play them," he said simply. "Folk, Americana, singer-songwriter — those terms have all been used to describe my music, and I have a hard time arguing with any of them — or choosing any one over the others."
"Big Car Town" addresses things that Buhalis has seen going on in Michigan and across America.
"The characters in the songs are the working people I've known all of my life," he said. "People who built this state, who built this country. It deals with the American Dream and the way that people band together to survive when that dream is not realized."
Those aforementioned characters are sharply drawn with depth within Buhalis' lyrics, which are translated through his folksy strumming and vocals — one moment reminiscent of John Mellencamp, the next a more plaintive Dan Fogelberg. The little throwaways at the end of some of his vocal notes are almost Dylan-esque; but the rest of the phrasings are all Buhalis' own, uncomplicated and straightforward.
One character of note is Buhalis' father, who's represented in the track "Daddy Worked the High Steel."
"That song is a favorite of mine and many others," Buhalis said. "I wrote it for my dad who was an ironworker in Detroit for 35 years — he taught me the value of work, honesty and standing up for what is right."
Another song called "Whiskey Six" deals with rum-running civilians trying to scratch out a living in a Prohibition-era Motor City; another has a lumberjack as its protagonist.
Many of the songs take place in Michigan or the Midwest, and for Buhalis, that's completely intentional, as is the album's title — all of it is an ode to the place he's from, the state whose stages welcome him from as far south as his hometown, and as far north as Cadillac, where he'll be playing this month.
"I'm excited to return to Gopherwood," Buhalis said. "I'll be playing songs off both of my records and some new songs; I love playing live and interacting with the audience, and Gopherwood is such a great place to share music. I'll be playing and singing from the heart, will show up on time, and will even wear a clean shirt," he said.

Chris Buhalis will be in concert at 8 p.m. Jan. 14 as part of the Gopherwood Concert Series. For tickets ($12 advance adults, $15 at the door, $7 students), location and more information, visit gopherwoodconcerts.org.
Kristi Kates is a contributing editor and freelance writer.
Trending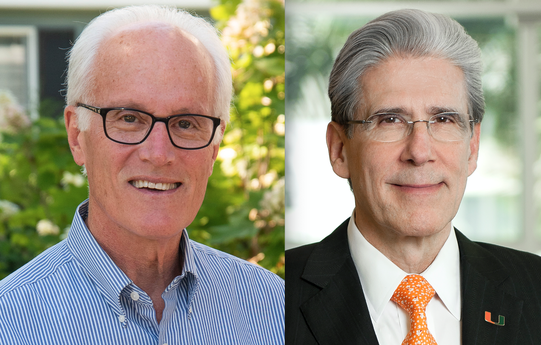 Listen In: Two Global Health Experts — one in TC — to Talk Pandemic
This week, the Traverse City International Affairs Forum at Northwestern Michigan College opens its 27th season ...
Read More >>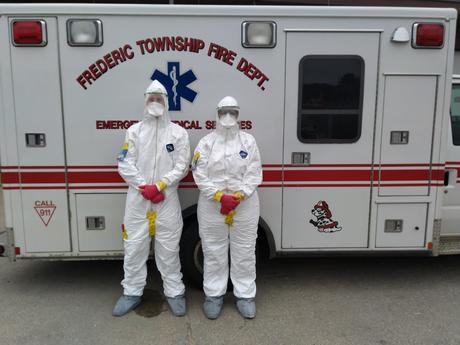 What First Robotics Teams Did on Their Summer Break
When the coronavirus pandemic first hit, masks, face shields, and other personal protection equipment, aka PPE, were hard ...
Read More >>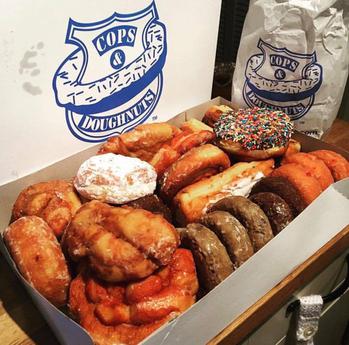 Gaylord's Cops & Doughnuts
There's a cop shop in Gaylord where the phrase "D.W.I." has nothing to do with adult beverages or erratic driv...
Read More >>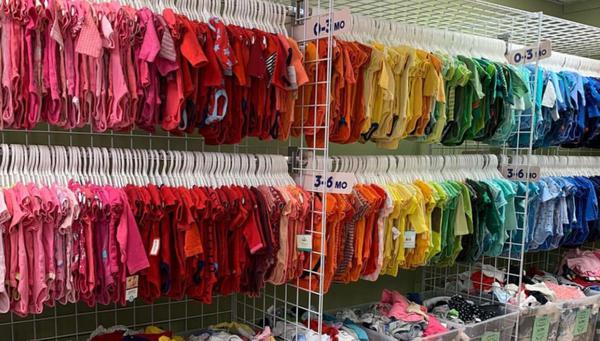 Resale is the New Black
It's a common tradition at this time of year: parents flocking to clothing stores in the last weeks of summer to get...
Read More >>
↑