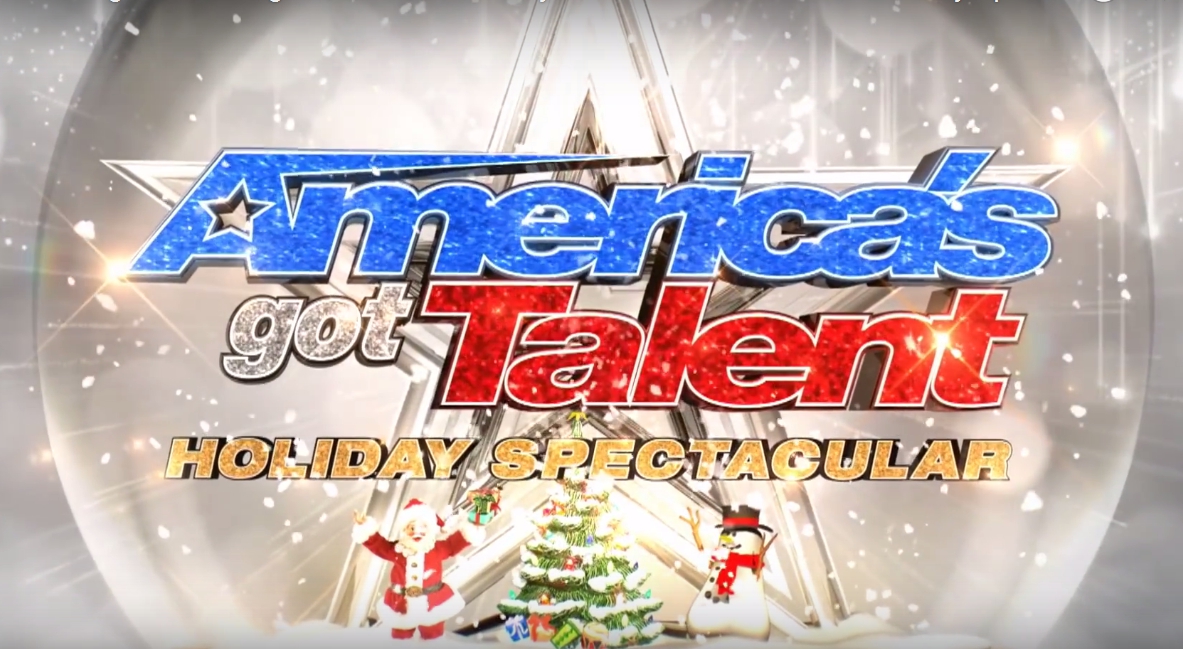 The season's best holiday TV shows
Amidst all the hustle and bustle of the season, it's good to take a break now and then with a cup of hot cocoa and something festive on the TV to restore your holiday spirit. But with every channel airing its own version of "The Big Holiday Special™," how do you dig out those that are the most worth your viewing time? Here are our picks for 2016's best holiday TV shows.
"America's Got Talent Holiday Spectacular"
Hosted by the always-enthusiastic Nick Cannon, this holiday-themed special of the competition series is perfect for reality-TV fans and is set to bring back this season's youthful winner, singer Grace Vanderwaal, for a performance. Magicians Penn and Teller will also take the stage to do a little festive entertaining, as will fan favorite Sal Valentinetti, who will be crooning "Santa Baby" with AGT judge Heidi Klum. The rest of the show's talent judges, Simon Cowell, Howie Mandel and Mel B., will be overseeing the proceedings, which will also include performances from The Clairvoyants, Brian Justin Crum and the Olate Dogs, and daredevil Professor Splash, who will perform a seasonally appropriate jump into a pool of eggnog. C'mon, no one wants to miss that. WATCH IT: 8 p.m. Monday on NBC.
"The iHeart Radio Jingle Ball"
iHeartRadio's annual holiday extravaganza brings together a long list of pop royalty in New York City every year, and this year it took the show on the road to visit a plethora of extra cities too. If you missed the Jingle Ball on tour, you can watch a special rebroadcast of the show on broadcast TV, with performances from headliner Justin Bieber plus The Chainsmokers, Meghan Trainor, Fifth Harmony, Ellie Goulding, Diplo, Charlie Puth, Lukas Graham and more, direct to the comfort of your living room from Madison Square Garden. It's 90 minutes of pop-rockin' fun without all that screaming every time The Bieb sets foot on stage. If that's still not enough music for you, iHeart Radio will also be gifting viewers with two nights' worth of concert footage from the iHeartRadio Music Festival from this past September. WATCH IT: "The iHeartRadio Jingle Ball" will air at 8:30 p.m. Dec. 26 on The CW. The first night of the iHeartRadio Music Festival will air on The CW at 8 p.m. on Dec. 30; the second will air at 8 p.m. Jan. 2.
"Greatest Holiday Commercials Countdown 2016"
Dancing Christmas trees, pop-drinking polar bears, stories of Christmas past — what will make the list this year? Television personalities Kevin Frazier (co-host of "Entertainment Tonight") and Keltie Knight (weekend co-host of "The Insider") are your hosts for this fun, "12 Days of Christmas"-themed look at some of the best and most entertaining American holiday commercials of all time, as well as a peek at what foreign holiday commercials look like around the globe. Some are heartwarming, some are funny, but all are the kind of advertisements that will actually make you put down the remote and pay attention. WATCH IT: 9 p.m. Tuesday on The CW.
"Dick Clark's New Year's Rockin' Eve" and "Pitbull's New Year's Revolution"
Music fans will find two great ways to ring in the new year via television this year. The first is always a classic: "Dick Clark's New Year's Rockin' Eve," with the torch having been passed to Clark fan and accomplished broadcaster Ryan Seacrest. This year's edition will include performances from Mariah Carey, DNCE, Thomas Rhett and Gloria Estefan with the cast of her Broadway musical "On Your Feet!," and Fergie taking the reins at the Hollywood outpost of the show. This 45-year-old New Year's Eve tradition will be staged in front of more than 1 million fans attending live in Times Square, with millions more watching the most famous midnight ball drop on TV. If you prefer tunes of the EDM/hip-hop variety, join Pitbull at what's being billed as "the hottest party in Miami" as he hosts his own countdown telecast live from Bayfront Park with co-hosts Queen Latifah and Snoop Dogg. Performers include Shawn Mendes, Prince Royce and Austin Mahone. WATCH IT: "Dick Clark's New Year's Rockin' Eve" will air at 8 p.m. Dec. 31 on ABC. "Pitbull's New Year's Revolution" will air at 11 p.m. on Fox.
Trending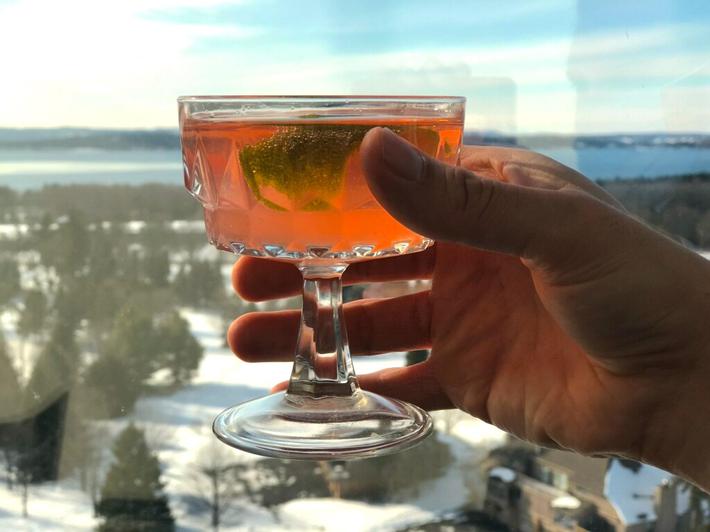 Tiny Pink Bubbles
Hey, ladies, do we have the pink drink for you: Aerie's Tiny Pink Bubbles. With a taste and body as delicious as its...
Read More >>
The Power of Our Example
Every new president faces a daunting array of problems, but 2021 will go down in the history books: Our country is under s...
Read More >>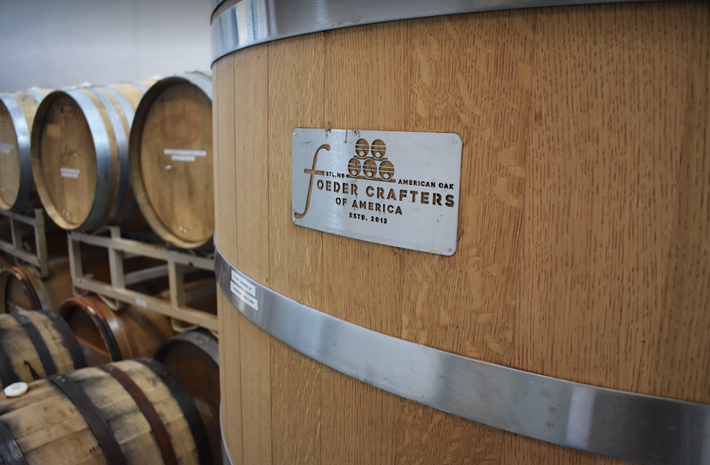 Getting Wild with the Foeder
Drinkers with a discerning eye may have noticed a couple interesting-looking wooden containers in the back of Traverse Cit...
Read More >>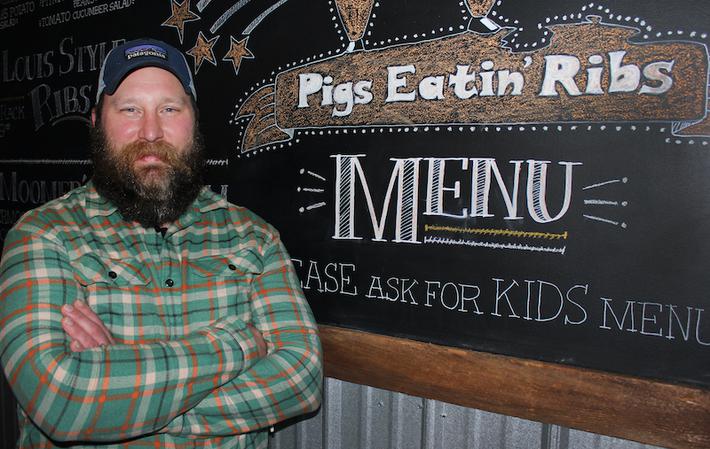 Charlevoix's Pigs Eatin' Ribs
By 2008, Charlevoix Chef Adam Kline had seen and tasted enough. The Northern Michigan food scene had stagnated, he said, i...
Read More >>
↑