You, Too Can Go to Bonnaroo with U2
Modern Rock
A favorite early summer trek of many northern Michiganians is the annual Bonnaroo Music and Arts Festival in Manchester, Tenn. This year's lineup for June 8–11 is offering some major names that will put tickets in high demand. Most notably, U2 is set to be one of the headliners, as the band is back out on the road in celebration of the 30th anniversary of its album The Joshua Tree. Also headlining the event are Red Hot Chili Peppers, The Weeknd, Chance the Rapper, The xx, Major Laser, Flume and the much-anticipated return of Lorde, who is also expected to release a new album soon. For the entire lineup, tickets and all the info you'll need to make a trek to Tennessee, visit the fest's official website at Bonnaroo.com.

Icelandic band Sigur Ros has expanded its touring schedule with a new run of North American dates set to kick off Apr. 7 in Santa Barbara, Cal., a trek that will keep the band on the road until mid-June when it wraps up this particular outing in Queens, N.Y. Sigur Ros booked mostly mid-range theater shows on its last tour, but this next run will offer up some bigger events, including a three-night residency at the Walt Disney Concert Hall in Los Angeles (Apr. 13–15), where the band will be accompanied by the L.A. Philharmonic Orchestra. Closer to home, you'll be able to catch the group live in Toronto May 28, in Detroit June 2 at the Masonic Temple Theater, and in Chicago June 3 at the Auditorium Theater.

John Mayer reportedly spent hundreds of hours in Capitol Studios working on his new album. The Search for Everything is being released in segments; the first four-song set arrived a couple of weeks ago. The album is a self-proclaimed "ambitious" one for Mayer, who spent the past several years touring with former members of The Grateful Dead (as Dead and Company); he cited artists like Rihanna and Drake as his inspiration for breaking away from the typical album model to release the tracks in chunks rather than as a full album all at once. Tunes on the new album include "Moving On and Getting Over," "Love on the Weekend," and "Changing."

Emo-acoustic pop outfit Dashboard Confessional has just released a surprise cover EP called Covered and Taped on which it performs its own versions of pop and rock tracks including Justin Bieber's "Love Yourself," Julien Baker's "Sprained Ankle" and Sorority Noise's "Using." This was the band's first album of any kind since 2009's Alter the Ending; a couple of years ago, DC frontman Chris Carrabba told the press he was about to start writing a new record, but nothing has surfaced yet, although the band is currently on a U.S. tour.
MODERN ROCK LINK OF THE WEEK:
Are you livin' on a prayer down by the docks? Pull yourself up to the big stage and take a chance on opening for '80s rock band Bon Jovi. The band plays at Joe Louis Arena in Detroit Mar. 29 and is looking for local bands to open every stop on its tour. Interested? Submit a video of your band playing that's impressive enough to garner an invitation to be Bon Jovi's opening act. Send your vids to Bonjovi.com/2017-opening-act-contest and let us know if you're a winner.

THE BUZZ:
In other '80s band news, energetic performers Rod Stewart and Cyndi Lauper are teaming up for a concert at the DTE Energy Music Theater Aug. 1 with tickets on sale now.
Grand Rapids singer Roberta Bradley has returned to the Michigan music scene and is now collaborating as one half of the bluesy Roberta Lee and Denny G duo performing regularly around the GR region.
Kanye West protégé Big Sean recently debuted two new songs on Saturday Night Live, "Bounce Back" and "Sunday Morning Jetpack," positioning the Detroiter and Cass Tech alumni pretty well for a great start to his new year.
English singer Morrissey canceled his Detroit show twice late last year, but fans probably shouldn't hold out for his return any time soon, as make-up dates still haven't surfaced.
Detroiter Flint Eastwood, also known as singer-songwriter Jax Anderson, just released her first single with her new record label Neon Gold Records; "Queen" relays the first time Anderson was asked what it's like to be "a woman in the music business"…and that's the buzz for this week's Modern Rock.

Comments, questions, rants, raves, suggestions on this column? Send 'em to Kristi at Modernrocker@gmail.com.
Trending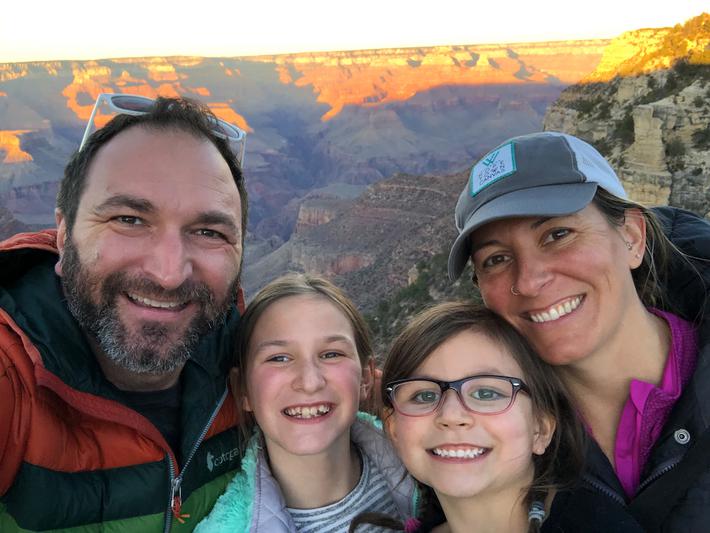 A Nine-month Family Vacation
Long before the pandemic, Joe and Christina Sanok had a plan. A dream, really: They wanted to take off with their kids and...
Read More >>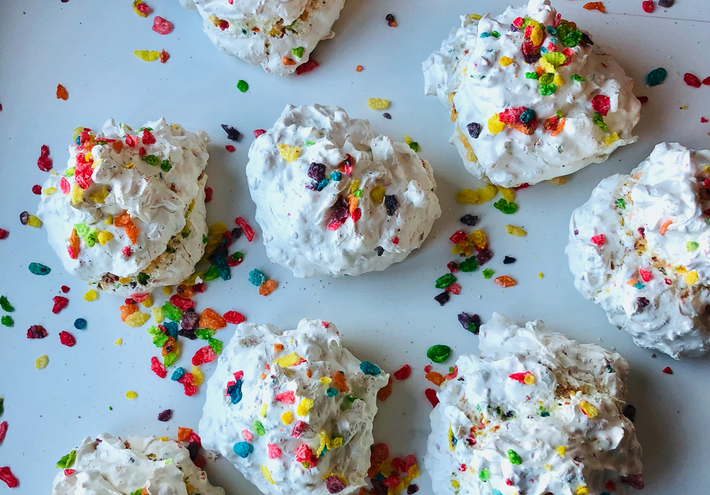 7 Batches Made in Heaven
Let's be honest: Picking the best cookies in northern Michigan is an impossible task. There are so many "right...
Read More >>
Respecting the River
Forever, the Grand Traverse Band of Ottawa and Chippewa Indians (GTB) has regarded the water — and the Boardman/Otta...
Read More >>
Not a Clue
Surely politicians wouldn't be so clueless that they'd lie about COVID-19 deaths or take a vacation during a statewide eme...
Read More >>
↑