A Plan for the Boardman?
Nothing says "We want to protect our river" quite like the sound of chainsaws hacking down mature trees on the riverbank.
Traverse City leaders have decided maybe they should create some kind of plan for the urban section of the Boardman River. That would probably have been a good idea decades ago, or at least before the condos started sprouting up along the riverbank, and mature trees started coming down.
The Boardman has been a critical part of Traverse City since before we were even a city. It was a highway of commerce, an indispensable artery for early industry here. It's also been used as a septic tank, toxic waste dump, and floating landfill. People didn't know any better then, but we should now.
Maybe we still don't understand the river ecosystem, as we've taken out mature riverbank trees in more than one place. They kept what's left of the natural riverbank intact. Metal sheeting will support the riverbank where mature willows once stood sentinel.
What kind of city allows such a thing to happen? No rational setback requirements, no protection of native plants? One supposes the answer is the kind of city that believes high-end condos next to the river are more important than the river.
What kind of developer is willing to endanger the riverbank so he or she can sell overpriced condos for a few thousand more? The answer is in the question.And what kind of owners want to brag about their lovely river views at the expense of the river they're viewing?
We're told aesthetics were involved. You mean there is someone out there who believes metal sheets shoved down the riverbank are more aesthetically pleasing than a mature tree? Here's a hint: There is nothing more aesthetically pleasing, or useful, on a riverbank than a mature tree. Nothing. (By the way, the view from the other side of the river isn't so aesthetically pleasing anymore.)
The City Commission has handed off the Boardman River project to the Downtown Development Authority (DDA). We can hope the DDA's first priority is the river and not what gets built next to it. It won't be easy; for decades, downtown Traverse City has used our river as a selling point rather than as the valuable asset it should be.
Development here always seems to trump what nature gave us. It's certainly true downtown development provides new and needed tax revenue. But the high-end, river-side condos of which developers are so fond fill our housing needs the same way a cup of water fills a bathtub, yet they do nothing to fill what we're constantly told is a dire shortage of affordable apartments.
The river should be more than just an inconvenience for downtown development. One gets the feeling that some on the City Commission would be happy to fill the thing in completely if only someone would promise to build a 100-foot monolith where it now runs. Maybe they could even score some brownfield redevelopment funds by convincing us the river is an environmental hazard in need of mitigation.
It's a shame because it is a nifty little river we've taken for granted for too long. Perhaps the DDA should start with a basic decision as to what it wants the river to be. If commisioners want it to be itself, they have to protect it by preventing even more intrusion onto its banks — a ship that has very nearly sailed. They'll need to acknowledge that concrete and steel do not a riverbank make and prevent more being installed. And they'll need to prohibit the removal of natural riverbank vegetation, whether for a condo or a parking lot/park.
If they want the river to be a commerce magnet, then they need do very little. They can turn a chunk of it into a whitewater theme park, push more construction onto its banks, continue improving the views by removing those unsightly willow, and let the next generation live with those decisions.
There was a time before we arrived when the river was perfect. Leaving what's left of it alone might be the best plan.
*********
The DDA, which controls downtown parking, also has suggested making some changes to the fine structure of parking tickets. If you pay before midnight on the day you receive the ticket, the fine would be $5 instead of $10. The fine rockets up to $75 on your eleventh ticket instead of your sixth.
One City Commissioner would like to wait for the results of some study — yes, there is a study — while another is sure these changes will just encourage scofflaws.
Making parking tickets a little less punitive for those who have no choice but to park downtown where they work is a good idea. Cheaper parking for them would be even better. We don't need to wait for a study to tell us that.
Trending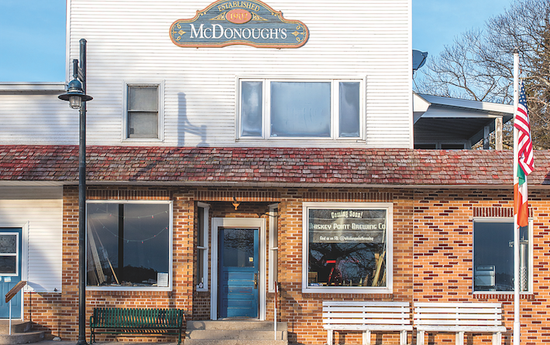 Welcome to Michigan's Most Remote Brewery
After years of planning and honing his beer-making skills, this spring, Patrick McGinnity plans to open Beaver Island&rsqu...
Read More >>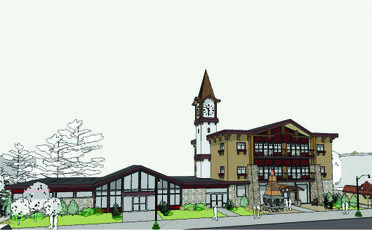 Gaylord: A boomtown Up North
Gaylord native Gary Scott had moved to Indiana, where he and some partners started a business to invest in distressed prop...
Read More >>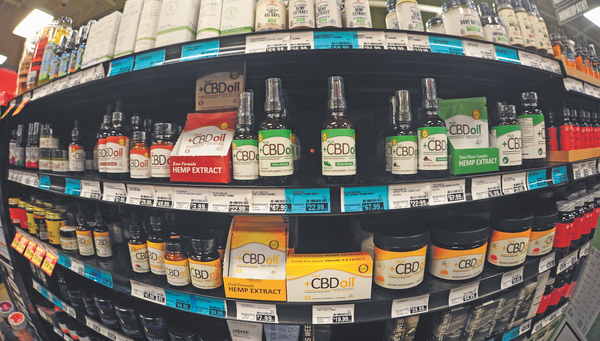 CBD Laws: Dazed and Confused
The sign outside of Family Video in Kalkaska lets drivers know the store has more than just movies. The sign reads: &...
Read More >>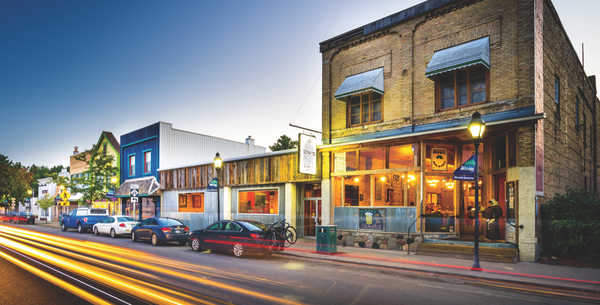 Small Up North Towns on the Rise
Spotlight on Bellaire (pictured)Seems Traverse City isn't the only place in the region making those "Best...
Read More >>
↑