Alone
Guest Opinion
Recently, I've spent a lot of time alone with Alone, the popular survival series available on several streaming services. Indeed, it's enjoyable TV for a long pandemic winter, and by nature, I prefer nonfiction. But I find Alone compulsively binge-worthy because it's an intriguing, ongoing psychological experiment, and because — apparently unintentionally — it's some of the best social commentary on television.
Alone is a reality show without hovering producers and camera crews. Nature stands in as the de facto director. The setup is simple and elegant: Ten contestants are dropped off in a remote wilderness location, far enough away from the others to ensure that they won't meet, an exercise in extreme social distancing. The producers try to ensure that each contestant has equal access to resources. The twist is that each participant must film themselves as they attempt to outlast the others. The person who lasts the longest wins the prize.
The biomes change from season to season, each offering different survival challenges and advantages. Every season begins in late autumn so that contestants will face the onset of winter. They each get a standard survival kit of clothing, equipment, and emergency supplies. They are told the location one month in advance, and they get to choose 10 additional items they believe will best help them survive. Many select a tarp, a saw, and a Ferro Rod to start fires.
From day one, they build shelters, chop firewood, boil water, and search for food. They also fight boredom, profound hunger, and isolation. When they run into trouble or can't take it anymore, they make the call: "I'm tapping out."
Part of the fun is thinking about how I would do if I were to find myself alone in the wilderness. The people who compete are all skilled survivalists. Their shelters, snares, and knowledge of the land are impressive. I enjoy the producer's notes that flash across the screen and find myself making mental notes about things I might deploy if the apocalypse comes. The Paiute deadfall trap could help me flatten mice, which offer 30 calories each — only 70 more to go for my daily caloric needs!
I am fascinated by the items each person chooses and how they relate to their relative success or failure. They aren't given a choice to take what I would miss the most: a notebook and a pencil. However, in Season 3, contestant Zach Fowler kept a wizard stick chronicling his daily successes, challenges, and moods.
Each contestant begins confidently that their experience, skills, and chosen items will deliver them victory and the $500,000 prize. They know there's no reward for second place; it is winner take all. Through pre-contest interviews, we learn about how they each plan to spend the prize. For most, the half-million dollars is critical to their dreams for the future for themselves and their families: living debt-free, buying land, building a house, quitting an unfulfilling job. "I need this," they say. "This is my only chance."
Aside from these flashbacks, the show centers on the contestants' video journals. As the days go on and the challenges of survival take their toll, the journal entries become more reflective and emotional. Hunger reduces serotonin levels and leads to massive mood swings and rapidly declining cognitive ability. The viewer watches this play out.
Hyperthermic shock causes feelings of desperation. One contestant whom I was sure would win ends up falling in the water. He could have dried off with a giant fire, but at the moment, his body said no, and he hit the button for help. He stood in the freezing water until help arrived — frozen in shock.
Eventually, hunger and loneliness bring almost everyone to tears. They question their decision to participate in the show and decisions from their pre-show lives. The camera becomes a therapist and a confidant. Some people are pretty annoying and spend a lot of time whining. But in their most reflective moments, the testimonials reveal the contestants' deepest desires, and they often seem universally relatable.
Each season, I'm surprised by something that maybe should be obvious: lasting longest takes more than outback survival skills. A few contestants tap out quickly due to uncomfortable encounters with predators ("I'm done with these bears!"), significant injuries ("I can't believe I sliced my hand with an ax!"), or shelter failure in freezing weather ("I'm tapping out. I burned down my shelter."). The producers pull others out because they lose too much weight, and vital organ failure is imminent.
But most people end up tapping out because they miss their children, their partners, and their friends back home. Some people have plenty of resources remaining but tap out anyway. Each season, 90 percent of the contestants leave the woods without the money but not empty-handed. They go back to society with their dreams unfunded, but they walk away with the gift of perspective, the knowledge that, ultimately, they can't get through any of this alone. They win by accepting interdependence by recognizing we are so much more resilient when we stand together.
Alone interrogates a vital question about modern society: Are we thriving or merely surviving? If our basic needs are satisfied, but we have no time or energy to enjoy friends and family and explore meaningful things, are our lives worth living? If our minds and spirits are not satisfied, how long can we endure?
Each episode begins with a quote that flashes across the screen, set against a grand wilderness scene. One of the more appropriate was from Helen Keller, whose words sum up the import of this compelling TV series: "Alone, we can do so little; together, we can do so much."
Gary L. Howe finds himself living in Traverse City with his beagle, both often dreaming of the woods of the Upper Peninsula.
Trending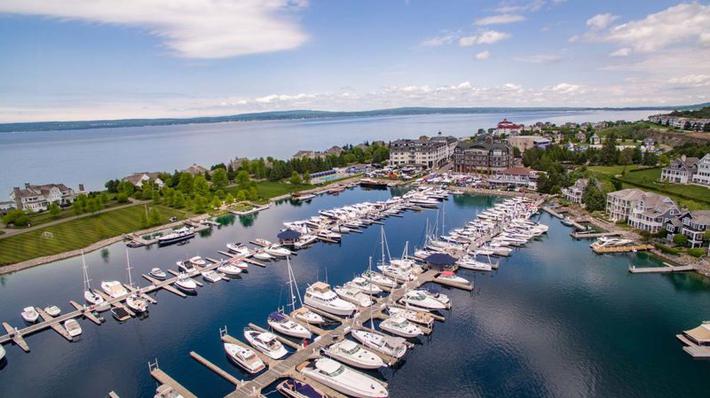 We Like Big Boats, and We Cannot Lie
Since buying your own yacht isn't likely this year due to supply and demand issues, what's the harm in dreamin...
Read More >>
Ending the Filibuster
The filibuster, much in the news lately, has an interesting if not usually glorious history. From the French word...
Read More >>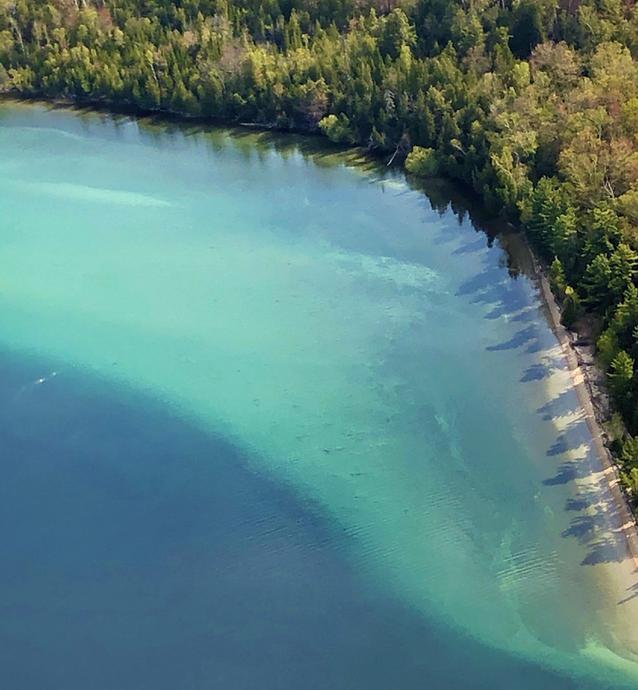 Torch Lake Takeover
You don't need to live on the shores of Torch Lake to know how breathtakingly gorgeous it is. A massive inland lake ...
Read More >>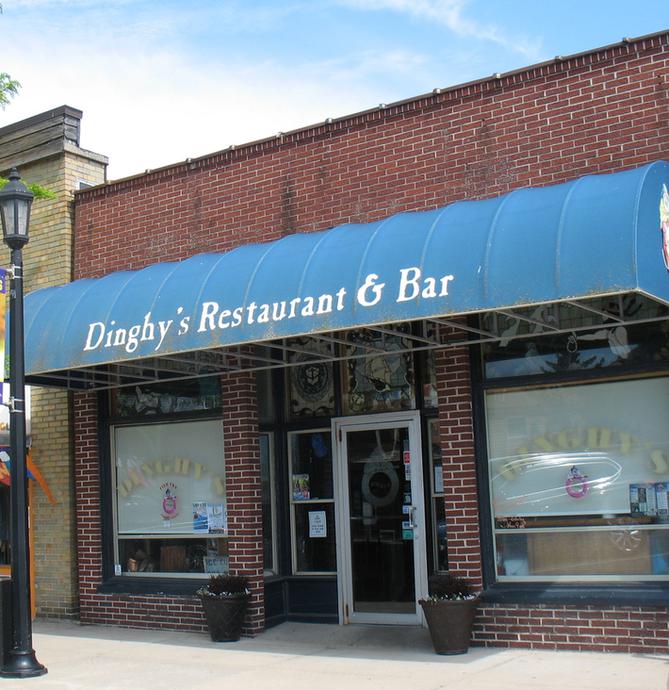 Dinghy's Restaurant & Bar
Kelly Sandman chuckles at a customer's joke, runs a cloth across a section of the 33-foot-bar, then greets a famishe...
Read More >>
↑