An Ambitious Agenda
Spectator
Traverse City's Downtown Development Authority (DDA) has created an ambitious agenda for themselves.
There is the third parking deck, the riverfront redevelopment, talk of expanding the area in which they operate, and perhaps even a third tax increment financing (TIF) district. Recently, they've also added the possibility, at least in a legal sense, of becoming involved in the development of multi-family housing within their existing TIF districts.
The relative merits of each project are subject to debate, and there are plenty of Traverse Citians, including multiple members of the City Commission, who are very supportive. But there are issues raising concerns for other residents.
The first is cost. The parking deck and river projects alone approach $100 million, though some of that expense would be spread out over a period of years.
More significantly, these projects cannot be undertaken unless the DDA's TIF 97 is extended well beyond its 2027 expiration. Leaders were told when this was first approved it would not be extended, but times, we are told, have changed.
(A TIF district allows some property tax dollars to be "captured" by the DDA. To put it in the simplest of terms, assume a property in a TIF district paid $1,000 in property taxes when the district was formed. That $1,000 will continue going to the city's general fund, but property taxes above that, as the property value increases, are "captured" by the DDA. Those properties within the TIF district also pay an additional two mils on their property. TIF 97, which covers all of downtown Traverse City, and the Old Town TIF 2, which covers much of the Union Street business district, now generate several million dollars annually for the DDA.)
The DDA cannot finance the parking deck without extending TIF 97. It is likely the question will somehow find its way onto a 2024 ballot, and even though there is no guarantee it will succeed, they are taking steps that cannot be retraced, especially as it involves downtown parking.
It's understandable that the DDA and city planners would like to develop, or sell for development, surface parking lots. They occupy incredibly valuable chunks of land. But what happens if they keep eliminating surface parking and a TIF 97 extension is denied by voters?
The latest suggested changes and additions to the proposed third deck make it seem unusually complex. At an April 24 City Commission study session, the DDA outlined terms for the request for proposal (RFP) for the deck. Among those terms is a "design that will accommodate the ability to repurpose the structure in the future" and "housing opportunities." The DDA also notes that "planning and designing in this way may have a much higher initial cost but will have longer-term benefits." How much cost would that design—and possible future retrofitting—add to the already $30-$35 million budget?
The redevelopment of two blocks of the downtown riverfront with a whopping $63.5 million preliminary price tag is a little stickier. We know a sewer line on the south side must be replaced and the retaining wall is being undercut and needs repair or replacement. Those aren't optional, and there are funding sources other than city taxpayers that will be helpful. Those two blocks, now not especially appealing, will be greatly improved by the preliminary concepts we've seen. But it is not clear how many bells and whistles the project needs that take the cost all the way up to $63.5 million. It's also not clear over how many years such a project can be spread so the cost becomes less of an annual burden.
The need for the third parking deck has always been the subject of some debate. The river redevelopment concept has been less controversial, but the price tag has raised some eyebrows. The real problem is there isn't sufficient funding or available financing for either without extending a TIF district residents were assured would expire in 2027.
It might not be clear to some voters that either project is worth extending TIF 97 and, in the process, helping to create a DDA with an ever-expanding reach. The city's general fund could likely use the extra millions. It should be noted some of those captured funds would also return to Grand Traverse County, Northwestern Michigan College, and the Traverse Area District Library.
Traverse City's planners, meanwhile, want more and more and more density. More little houses in folks' backyards, more units on empty lots, more multi-family buildings in formerly single-family home neighborhoods, more condos, more impervious surfaces, more pressure on aging infrastructure. Unfortunately, more is not necessarily synonymous with better; sometimes more is less.
Trending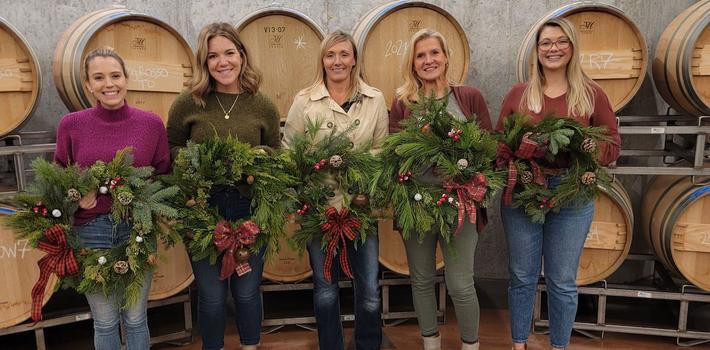 Wine & Wreaths at Mari
If you like wine and wreaths, you'll want to head to Mari Vineyards on Old Mission Peninsula. A 90-minute wreath-mak...
Read More >>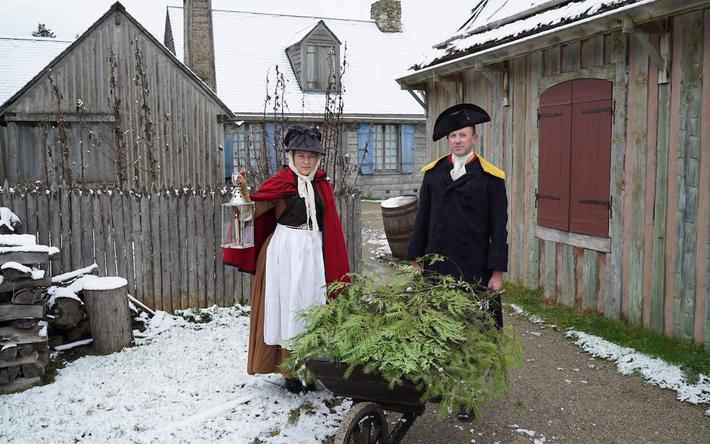 A Colonial Christmas
Christmas is coming to Colonial Michilimackinac in Mackinaw City on Dec. 9. Storytellers will bring to life the stories of...
Read More >>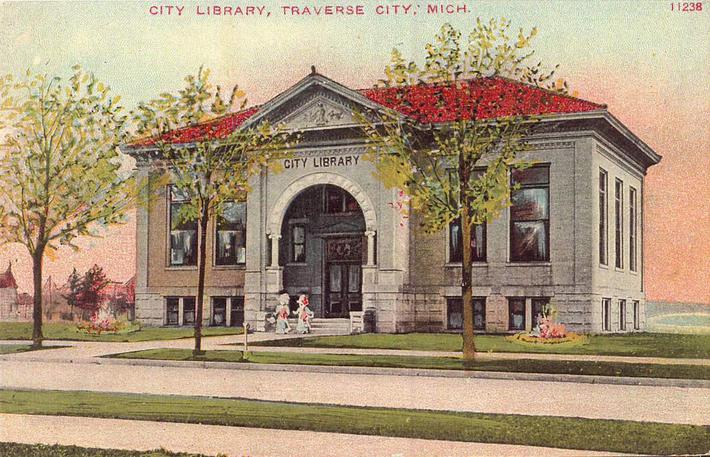 A Literary History of TADL
Next year, the Traverse Area District Library (TADL) will celebrate 155 years of lending books and knowledge in northern M...
Read More >>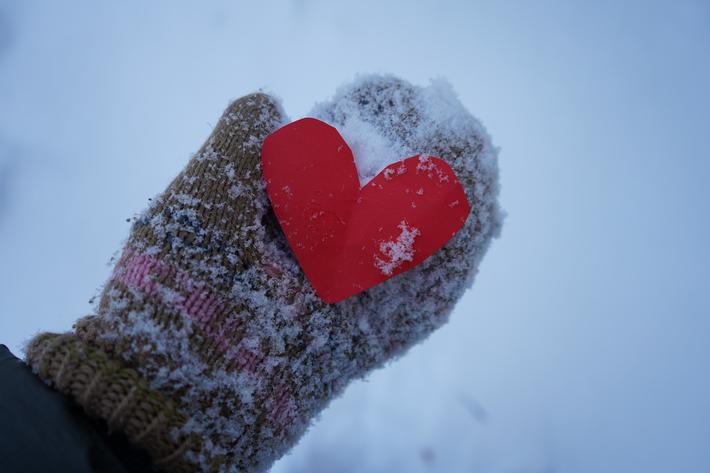 Merry Mittens
The Mitten Real Estate Group of Traverse City is helping make the season bright by kicking off their first Mitten Drive, w...
Read More >>