Death of a heroine...Hanley Denning
Feb. 14, 2007
Hanley Denning, the founder of Safe Passage and a guiding light of hope for families in the Guatemala City garbage dump, was taken from us in a tragic car accident on Thursday, January 18. She was returning from the capital city to Antigua after attending meetings to establish a day care center so that children in Safe Passage could leave their younger siblings in good hands while continuing their studies — an impossible luxury for most Guatemalan kids, yet one realized by more than 550 children who are now part of Safe Passage.
To those children and their families, Hanley was akin to Mother Theresa. In fact, she is often referred to in the Guatemalan media as the "angel of the garbage dump."
As the news of her passing spread through Guatemala City's poorest slums, mourners gathered throughout the night at the hospital, and crowds packed the streets at a memorial service, especially grieving mothers with young children.
"Before meeting her, I never would have imagined that my children would go far in their studies," Yolanda Campos, a 33-year-old mother of Safe Passage kids, told the national Prensa Libre.
Hanley's body was flown to Maine for the funeral on January 23 in her hometown of Yarmouth, which is also the program's U.S. headquarters. Her vision and work touched so many, both in Guatemala and the United States. The ceremony offered opportunity for numerous Safe Passage board members, volunteers and friends from around the country to join hands with the Denning family and thank Hanley for the humanitarian path she chose, and ensure that her dream of combating poverty through education will continue in her absence — which is what she would have wanted.
While fighting back tears, Hanley's father Michael told the Portland Press Herald, "Hanley's only desire was to keep it going."
Several Great Lakes Friends of Safe Passage attended Hanley's funeral, including Paul Sutherland, chairman of Safe Passage's board of directors, Amy Borer, a local Rotarian, Sharon Workman, vice president of Great Lakes Friends, and Judy Barrett Walters, who adopted a Guatemalan child and sponsors another at Safe Passage.
"Hanley's life was an inspiring example of what one individual can accomplish in the cause of humanity if they dedicate themselves, work hard, and stay the course through headwinds and setbacks," says Sutherland. "Hanley charged forward, with heart, intelligence and remarkable stamina to the cause of making the world a better place."
Hanley twice graced our presence in Northern Michigan, most recently at a fiesta at the Hagerty Center this past summer. Great Lakes Friends has raised over $50,000 for Safe Passage since Hanley's first visit in 2005, and another 12 local volunteers will embark on a service-learning trip to Guatemala in February. They include Bob Heacox, a retired emergency room physician from Grand Rapids who will offer medical assistance, and Maggie and Kaitlynn Cassem from Lake Leelanau, who are the mother and sister of two adopted Guatemalan children. Sixteen-year-old Kaitlynn organized a drive at Lake Leelanau St. Mary's school and filled several suitcases of donations to take with them.
Ms. Denning grew up in Yarmouth and graduated from Bowdoin College with a psychology degree in 1992. She later earned her master's degree in education from Wheelock College in Boston and worked as a teacher for poor children in North Carolina. Hanley traveled to Guatemala to learn Spanish to help her communicate with those she was helping, and learned of the squalid conditions in the Guatemala City garbage dump through a friend. She sold her car and computer to fund a drop-in center for tutoring and shelter. Safe Passage was founded in 1999 and quickly grew to become a comprehensive support program that guides children into school and on to graduation.
A documentary called "Recycled Life," about those who live and work in the Guatemala City garbage dump, received a nomination for this year's Academy Awards for Best Short Documentary, featuring Hanley, among others. The 38-minute film is directed by Leslie Iwerks of Santa Monica, California and narrated by Edward James Olmos ("Stand and Deliver").
Today, more than 550 children who live around the Guatemala City dump spend their mornings or afternoons at the program where they receive assistance with school work, a healthy meal (often the only one they eat each day), access to a medical clinic, exposure to the arts, and vocational programs in a caring and safe environment. Many of the children in the program are the first in their families to attend school. This year, more than 10 students in the Safe Passage program will be enrolled in the most academically competitive schools in Guatemala.
Also killed in the accident that took Hanley's life was Safe Passage employee Bayron Aroldo Chiquito de Leon. Two Safe Passage volunteers, Beth Kloser of Indiana and Robert Tinsley from England, were injured but are expected to recover fully.
Donations in honor of Hanley Denning – to continue her legacy and sustain Safe Passage – can be sent to Great Lakes Friends, P.O. Box 621, Traverse City, MI 49685. For more information about how you can support this work, contact GLF at safepassage.glf@yahoo.com, ph. (231) 590-6072.
Trending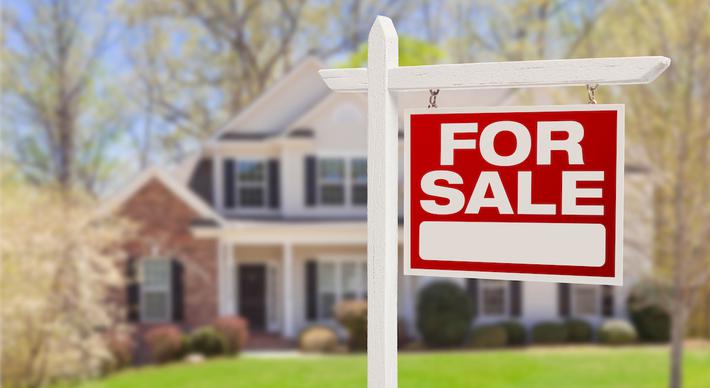 From Frenzy to Focus: Northern Michigan's Real Estate Update for Fall 2023
High-interest rates coupled with a lack of home listings have made for an interesting year in real estate. Northern Expres...
Read More >>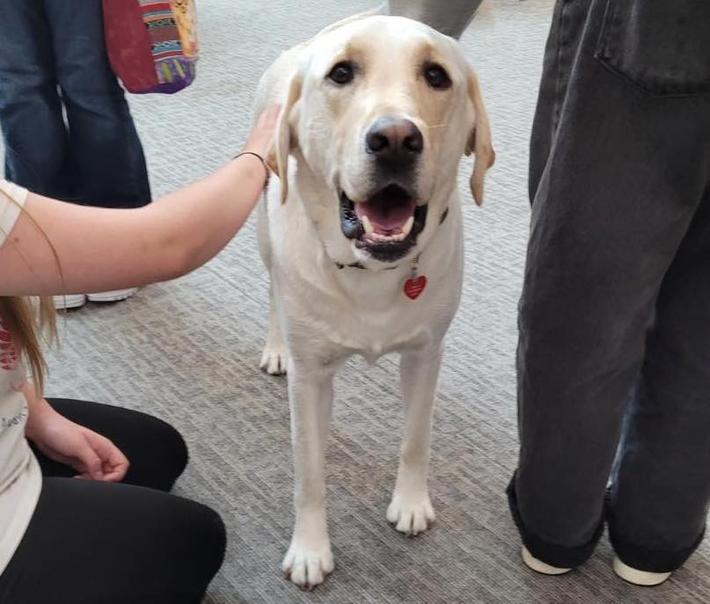 Pups on Campus
Traverse City West Senior High has brought on a very good boy as their newest staff member for the 2023-24 school year. Me...
Read More >>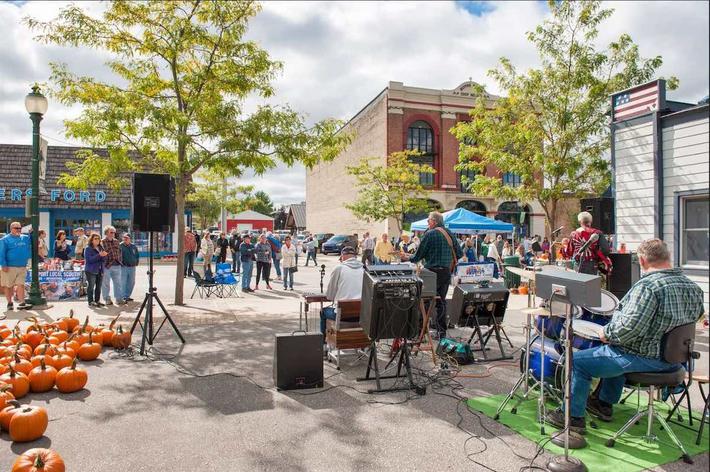 Celebrate the Harvest in Boyne City
Welcome to the season of harvest festivals! The days are getting shorter, the nights (and days) cooler, and it's tim...
Read More >>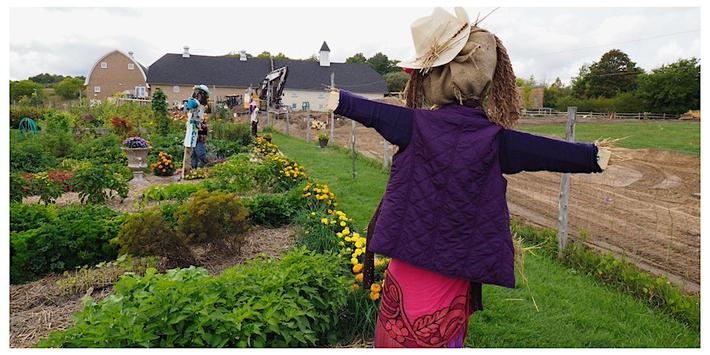 Scarecrow Szn
It may not be "spooky szn" (as the kids call it) just yet, but it does seem like it might be scarecrow szn. Th...
Read More >>