Letters 11-04-13
Nov. 3, 2013
Email your letter to: info@northernexpress.com
Please keep your letter under 300 words (one page).
Only one letter per reader in a two month period will be accepted. may be edited for length or to correct factual errors. Letters must be signed to be considered for print and a phone number is required for verification.
The roots of violence
At a recent Forum on Gun Violence there was not a lot of talk about violent video games and movies, but panelists mentioned them as a factor.

In my opinion as a retired pediatrician and adolescent and family psychiatrist, one result of the obsession with violent video games by young people is the loss of ability to talk and resolve problems.
Because of a preponderance of split homes and two working parents, the kids do not see the usual discussion of differences that takes place in a family and the usual resolution by talking and compromising.
Young people want the immediate gratification that a shoot-them-up video game gives and have not developed the patience and skills to effect mutually beneficial resolution to a conflict. Without this experience of resolving even the smallest differences, it is easy to jump to the videogame answer -- just shoot the opposition!
This inability to talk and resolve, and the lack of developing the patience to obtain that resolution, can make young people ill at ease, anxious, and frustrated. They are unaware of their feelings, since they have not heard examples of expressing feelings as a part of resolving conflicts. This discomfort can lead to release through violence.
Schools add to the child's problems due to the slashing of funds, the increasing numbers of students in a classroom, and teachers who don't have enough time to talk to and help a student. I am surprised to learn that some of the junior and senior high school students get grades on their papers that have been submitted electronically and graded the same way. There are no red ink corrections. There is no teacher/student discussion, no time, too many kids in a class. Where and when is a student to learn how to talk, to express ideas, feelings, to interact with a guiding adult?
It seems we are bringing up kids without much guidance and contact with a responsible caring adult.
Remember the monkey experiments years ago? One monkey was given a surrogate mother, a wooden doll with a soft surface over it. That monkey never learned to relate to others as opposed to the monkey raised by a real live mother. That is what is happening to some children today. Then of course we have problems and escalation of violence.
There are many aspects to this problem:
Our society has become a "me-me" one as opposed to a "we" society (look at the Apple "i" products). We are told to take care of ourselves, ignore the poor beggar, step over the drunk or avoid that place altogether. If we do not see or hear of a problem, we can just go blithely on.
Michael Moore interviewed kids in Canada in his movie "Bowling for Columbine." He found young people were not afraid of each other, not quick to lock their doors. Canadians have more guns in households than we have in the U.S., but are free of fear and have much less gun violence! Why? Maybe it is a societal attitude.
"We" are here together, the kids implied.
Are "we" here together in the U.S. (us)? Is our Congress an example of resolving conflicts? A few weeks ago, I even heard of a brawl that broke out in a courtroom because different people did not like the verdict. Is that how adults solve differences? Is that the message we give our youth today?
The Forum on Gun Violence and a community showing of "Columbine" raised many questions in the minds of those who attended. We need to raise awareness, stimulate conversation, and begin a movement toward the changes so badly needed in our nation. Meanwhile, talk with youth!
Emmy Lou Cholak - TC
Senate sends a message

The Michigan Senate passed a package of bills Oct. 22 that will restrict where people receiving public benefits can withdraw cash from ATMs using their Bridge cards.
Restricted sites would include: casinos, liquor stores, horse-racing tracks and strip clubs. The clear inference being that anyone on welfare is a self-destructive bum.
Perhaps that package of bills should be expanded to include a limitation on the ATM sites that state lawmakers can utilize to withdraw funds made available by the public benefits provided through the largess of Michigan taxpayers.
Bob Ross - Pellston
They'll be missed...
Ten years ago this summer, Bronwyn Jones started purchasing food from our Leelanau County Sweeter Song Farm and giving that fresh, healthful food to the Women's Resource Center. Bronwyn's idea evolved into the mission for the Fresh Food Partnership: buy locally grown fresh food at a fair market price for our neighbors in need. Food pantries and meals programs in our five-county area received this food through the on-farm pickup and delivery work of many dedicated volunteers.
The Partnership recently announced that it was ending its services. Since its inception, the Fresh Food Partnership distributed over 450,000 pounds of food and supported small farmers in our area to the tune of $300,000, keeping donors' money working in our local economy. Other organizations have since been formed to help feed those in need, but the Partnership will be missed for its support of local, small farms, and the delivery of high quality, fresh, nutritious food.
A great deal of thanks needs to go to Bronwyn, Joe VanderMeulen, The Land Information Access Association, present and past Partnership coordinators, the farmers, and all the volunteers who made this amazing program such a worthwhile endeavor.
Judy Reinhardt and Jim Schwante - Sweeter Song Farm - Cedar
Republican tax machine

Where are the campaign signs? Here it is, getting down to another millage election, and who knows anything about the three tax increases on the ballot?
It does seem odd, with all the noise in Washington about how taxes are destroying America, and the repeated rants from Lansing about reducing taxes to make Michigan more competitive, that the Republicans are not out in force to oppose more taxes here in Grand Traverse County. We have hundreds of elected and appointed township and county positions in this area, of which only a few are filled with Democrats.
Why are the Republicans so silent on tax increases? Because they want them.
In August, Green Lake Township raised the fire department millage by 29% and not one Republican took a public stand against it. Well, they actually proposed the increase, so who would expect them to oppose it?
Of course, when the next election comes around, they will be talking out of the other side of their mouths, and ranting about how we are being taxed to death - by the Democrats.
I realize it is foolish to be against these millage increases because they are needed for our schools, roads and emergency services. Unfortunately, much of the local millage increases are necessitated by the state and federal budget cuts and the boondoggle giveaways to corporations and special interests. It seems it is left to us commoners to make up the shortfall. We are expected to give a little more, so the rich can keep a lot more.
David Petrove - Interlochen
Trending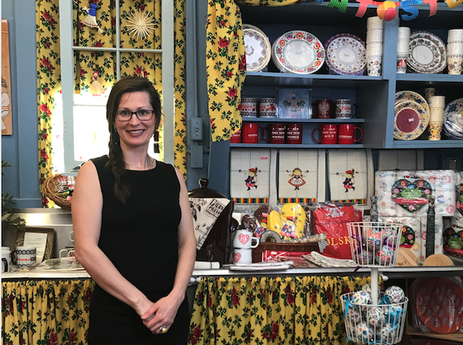 Straight Outta Hamtramck
There it stands, in downtown Cedar: The Polish Art Center. Some paintings of the Old Country probably, maybe some Polish p...
Read More >>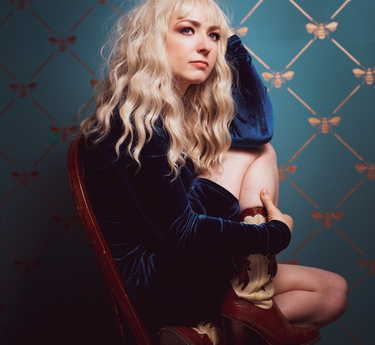 The Queen of Underground Country Returns
The last time Rachel Brooke released a full-length solo album, things looked very different — both in the northern M...
Read More >>
Patience Required
It's going to be a very long election night. Voter fraud will have nothing to do with it. Every state has some form of ea...
Read More >>
The Long Goodbye
Last week, President Trump sowed confusion within his government — and amongst our allies — by tweeting t...
Read More >>
↑