Big Trouble in Sparty Land
Spectator
Michigan State University (MSU) finds itself in deep trouble, much of it self-inflicted.
The Larry Nassar nightmare appears to be the tip of a much larger iceberg.
Nassar is the pedophile sexual predator who used his position as doctor and athletic trainer for both MSU and the U.S. National women's gymnastic team as a platform for decades of abuse of girls and young women. The first complaint against him was made in 1997; he was finally fired from MSU in 2016.
By the time he was done, Nassar had assaulted as many as 200 or more young women.
The university in 2014 claimed they had conducted an independent investigation of some complaints against Nassar using a panel of respected doctors. They concluded Nassar's actions were "medically appropriate." MSU did not tell us all of those doctors knew Nassar: two went to school with him, one had worked with him, and another had been in practice with him.
Aside from the obvious conflicts and bias, it was pretty clear Nassar and the complainants had different stories to tell and the "investigators" chose to believe Nassar. Otherwise we are forced to believe digitally penetrating the vaginas of adolescent females is "medically appropriate" in the training room as opposed to, say, the office of a gynecologist.
Then the MSU public relations team trumpeted what they called an "independent internal investigation" to get to the bottom of the entire mess. The university hired former federal prosecutor Patrick Fitzgerald, the man who convicted former Illinois governor Rod Blogdanovich. Fitzgerald is a serious person, and we all eagerly awaited the results of his investigation.
There was one tiny glitch the MSU publicity team forgot to mention: Fitzgerald wasn't the least bit independent and wasn't hired to conduct an investigation or to create a report. He was hired to defend the university from current and future anticipated litigation. Whatever investigation he might have been doing — and we were breathlessly told of 100 interviews already conducted — was in service to MSU's defense. The Detroit News reported the school has already been billed $4.1 million for those efforts.
Now the scandal has spread to both the football and basketball teams but this time with athletes as alleged perpetrators instead of victims.
We're told of dozens of accusations against football and basketball players, the majority of which involve the much larger football team.
We have not been told, unfortunately, how many of those allegations involve complaints being filed with any university employee or law enforcement. Both Head Basketball Coach Tom Izzo and Head Football Coach Mark Dantonio say they have properly reported every incident that ever came to their attention. Dantonio was adamant he has never enabled a player accused of wrongdoing by ignoring or covering up any complaint brought to his attention.
Legendary basketball coach Izzo has a stickier problem. A former player and graduate, assistant coach Travis Walton was accused of assault for punching a woman in a bar and for taking part in a gang rape of an MSU student, among other allegations. He was allowed to remain with the team after the assault incident — he lived in Izzo's basement at the time — but left after the rape allegations. When asked directly why Walton left his assistant coaching job, Izzo said he didn't recall. Then he said he had always cooperated with any investigation. Neither of those are very good answers.
MSU is now being accused of a systemic sickness in which athletes assault women and are then protected by an insulated and isolated administration more worried about the school's and athletic department's reputation than the safety of young women on and off campus. We know MSU waited two nearly decades before taking action in response to complaints about Larry Nassar's treatment of the young women in its gymnastics program. It's entirely possible the university has taken the same slow path dealing with its athletes' treatment of young women.
The scandal is now a wildfire unlikely to be extinguished any time soon. The embarrassment being suffered by MSU is the least of its worries. Michigan Attorney General Bill Schuette, a gubernatorial candidate, has announced an investigation and appointed William Forsyth, a former prosecutor, as special prosecutor. The MSU president has already resigned, the athletic director has retired, and it's not a stretch at all to believe the jobs of both Izzo and Dantonio are at risk.
MSU's initial court defense is that, as a government institution, it is immune from civil liability. We'll see.
This is another sad chapter in what is now unfolding across the country, ongoing revelations of a general disrespect for and denigration of women. We don't listen to victims, we don't believe them, and we enable and cover up for those who victimize them. Then we wonder why so few bother to speak out.
Trending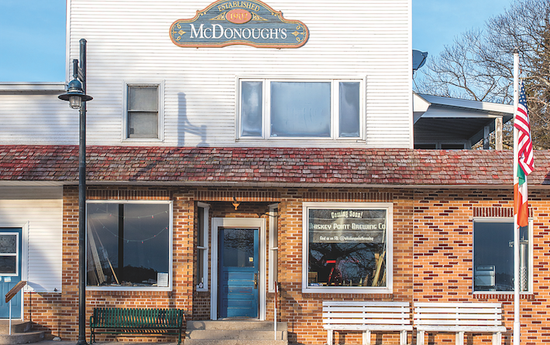 Welcome to Michigan's Most Remote Brewery
After years of planning and honing his beer-making skills, this spring, Patrick McGinnity plans to open Beaver Island&rsqu...
Read More >>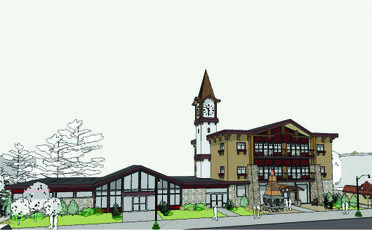 Gaylord: A boomtown Up North
Gaylord native Gary Scott had moved to Indiana, where he and some partners started a business to invest in distressed prop...
Read More >>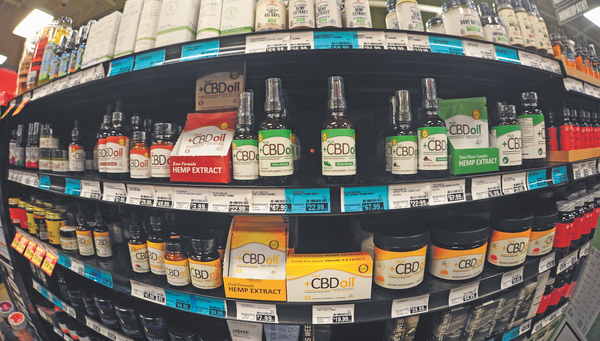 CBD Laws: Dazed and Confused
The sign outside of Family Video in Kalkaska lets drivers know the store has more than just movies. The sign reads: &...
Read More >>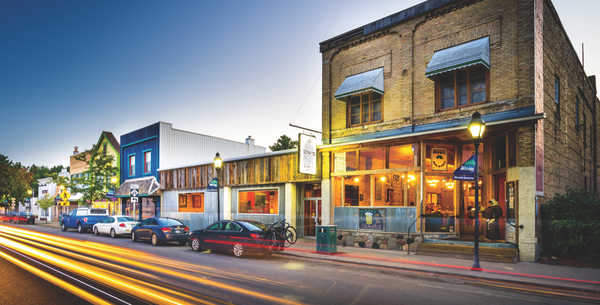 Small Up North Towns on the Rise
Spotlight on Bellaire (pictured)Seems Traverse City isn't the only place in the region making those "Best...
Read More >>
↑