Christmas of your choice
Christmas appears to have survived another year. Nativity scenes everywhere are breathing a sigh of relief.
The claims that Christmas is being attacked sprout up annually. If such a battle has ever really existed, Christmas continues a long winning streak. That's because Christmas is exactly whatever we make it.
Winter festivals existed for millennia before the birth of Jesus, typically to celebrate the return of longer daylight. Some included trees, and later trees lit by candles, some included gaudy decorations, and nearly all included feasting and gift-giving.
The Romans, whose more moderate climate promoted a longer growing season, celebrated the winter crops during a drunken bacchanal called Saturnalia.
Early Christians, more than a little appalled at the activities rampant during Saturnalia, more or less co-opted the dates for their own celebration they called the Feast of the Nativity. Dec. 25 was a date intentionally picked by a pope to conflict with celebrations to a pagan god on that date. (No one knows for sure when Jesus was born; the Bible is silent on the issue, and many researchers believe historical Jesus was most likely born in the spring.)
The Puritans in early America used the lack of a Biblical source for Jesus' birth date to decry Christmas celebrations. In Boston, from 1659 to 1681, they actually outlawed Christmas and all Christmas-related activity. Anyone exhibiting the "Christmas spirit" was fined five shillings. Even the Grinch never levied fines.
Christmas, as always, bounced back.
We now bemoan the commercialization that accompanies the holiday, but it has been so for nearly two centuries. What was celebrated by few in 1800 was blossoming just 30 years later. Commercialization grew with the trend. As more people, and new immigrants, moved to cities the opportunities to participate in commerce grew exponentially. By 1870, Dec. 25 was declared a federal holiday.
Still, despite the sales, many people believe this is a sacred time to honor their messiah, not a time for mirth. Others believe it is simply a time to enjoy family and friends. Most of us adopt some combination of the two.
In fact, nearly 70 percent of the planet has no interest in Christmas at all. That's because only 31 percent of the world identifies itself as Christian. Hinduism, Buddhism, Islam, Judaism, Shintoism, Sikhism and Native American religions, just to mention a few of the thousands of religious belief systems around the world, all have their own holidays and traditions, none of which include Christmas.
Even if Christmas is nothing more than a shopping and feasting extravaganza, you can do both without concern. Interference with your Christmas interpretation is unlikely. If it means church and prayer, no one is going to stop you. Your church of choice will be open; congregants who share your beliefs will be openly gathering.
And if you want nothing to do with Christmas at all — no religion, no parties, no gifts, no celebrations, no feast — that's all right, too. You will be frequently invited, even encouraged, to participate in the buying portion of Christmas. But Christmas doesn't force itself on anyone not a willing recipient. We need not succumb.
That's really the beauty of Christmas for those of us who celebrate, or not, in any way; we get to choose. It's difficult to destroy anything that flexible. And nobody since the Puritans has really tried.
Of course, there is always the random display or pageant that runs afoul of church-state separation issues. Those incidents do nothing to harm Christmas, nor are they an attack on Christmas. It's a small reminder that while we are free to choose our beliefs, our government is not free to endorse any of them. That's a good thing.
This is also a time of year for charitable giving, a tradition not unique to Christians. Part of that has to do with the spirit of the season, and part of it, perhaps a large part of it, has to do with tax deductions for calendar year 2016. Still, so many charities and churches help so many people in our little local communities. The gifts help serve a good cause regardless of why they were given.
(If you want to really help those organizations, contribute the week after Christmas. Food pantry shelves are nearly bare, clothes and other necessities have been picked over, and the charitable group of your choice likely needs your help more on Dec. 26 than it did before Dec. 25.)
Whether you celebrate Christmas, Ramadan, Hanukkah, or you're just happy daylight will glow longer, there is one holiday bromide with which we nearly all agree. It would be nice if at some point in 2017 we really did experience peace on earth and good will to all. Those are gifts everyone would gladly open.
Trending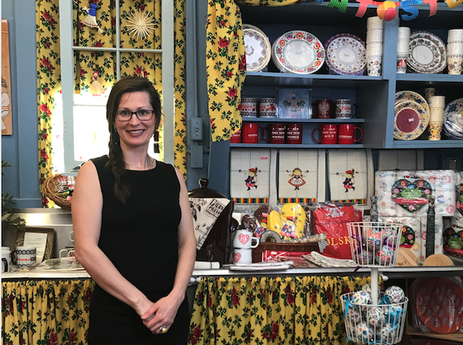 Straight Outta Hamtramck
There it stands, in downtown Cedar: The Polish Art Center. Some paintings of the Old Country probably, maybe some Polish p...
Read More >>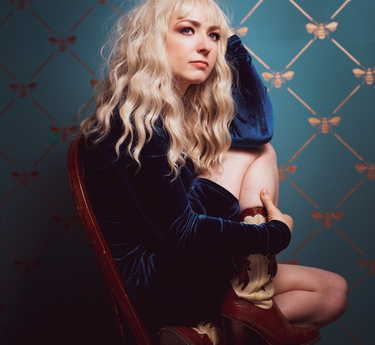 The Queen of Underground Country Returns
The last time Rachel Brooke released a full-length solo album, things looked very different — both in the northern M...
Read More >>
Patience Required
It's going to be a very long election night. Voter fraud will have nothing to do with it. Every state has some form of ea...
Read More >>
The Long Goodbye
Last week, President Trump sowed confusion within his government — and amongst our allies — by tweeting t...
Read More >>
↑