Coming Soon
While we've been blissfully unaware, a 2018 Michigan gubernatorial race has broken out and will likely be coming to your neighborhood, television screen, mailbox, or computer screen soon.
According to the Detroit Free Press which recently listed the lineup, 14 stalwart Michiganders have already taken out the paperwork required to run for governor. Five of them have more than $1 million in their campaign or exploratory committee treasuries.
Most of the candidates are political unknowns with little chance of success. At least one is a political unknown who does have a chance. Others are familiar faces or names.
Republicans who would like to sit in term-limited Gov. Rick Snyder's chair include both Lt. Gov. Brian Calley and Attorney General Bill Schuette. Neither have officially announced, but both are making campaign-like appearances and raising money.
Calley has been promoting a constitutional amendment that would make the Michigan legislature part-time, with commensurate part-time pay. (Several states already do that but make sure constituent services are full-time.) He is a tea party favorite and bona fide conservative on social issues.
Schuette, who has cultivated a tough-guy-who's-tough-on-crime image in his current job, is sounding a bit more populist of late. He says his focus will be jobs, education, and paychecks. He still pretends (while he raises money for the campaign) that he hasn't decided if he's going to run.
State Sen. Patrick Colbeck is the latest entry and, shockingly, says his campaign will be about "the people." No kidding.
Also in, or considering being in, on the Republican side are insurance agent Joseph Derose, a private investigator named Mark McFarlin, obstetrician Dr. Jim Hines, and Grand Rapids businessman Evan Space.
The Democratic side has even more potential for a candidate stampede.
The presumed front-runner — and she's been running for a while — is former Senate Minority Leader Gretchen Whitmer. The only woman in the race so far, she's already generated support from traditionally liberal organizations, including unions.
Shri Thanedar, unknown, but not for long, immigrated from India and has started, failed, restarted, and purchased multiple business ventures from his Ann Arbor offices. He officially declared his candidacy back in April and has already given his campaign $3.3 million of his own money.
Abdul El-Sayed might be the most interesting of the Democratic possibilities. Only 32 years old and a Muslim, he is the former director of the Detroit Health Department. A Bernie Sanders supporter, he makes a compelling case for diversity, inclusion, and tolerance, but it's not clear if anyone is listening.
Other possibilities include University of Michigan Board of Regents member and ubiquitous television pitchman for his family law firm, Mark Bernstein; ubiquitous pitchman for his law firm Geoffrey Feiger; lesser-known Macomb County Executive Mark Hackel; former Xerox executive William Cobbs; Kentiel White; and Justin Giroux.
We can't leave out two candidates running without party affiliation, Ryan Cox and Todd Schleiger, plus Green Party candidate Dwaine Reynolds.
Those most likely to emerge as real contenders are also those who've already raised and have on hand more than $1 million; Republicans Calley and Schuette, and Democrats Whitmer, Thanedar, and El-Sayed. All of them will need a lot more; Rick Snyder and Mark Schauer spent a combined $58.3 million in 2014.
Michigan has become a quirky state politically, neither red nor blue. We have a Republican governor, Republicans control both houses of the legislature, and we voted narrowly for Donald Trump, but we have preferred our U. S. senators to be Democrats for a long time.
It's impossible to guess this far in advance what impact Trump will have, though he'll likely intrude and has already spoken favorably about Schuette's candidacy. His approval ratings here are mired below 40 percent, but we know that doesn't necessarily mean he can't influence voters.
All of them will talk about jobs, taxes, and education and make grand proclamations in canned phrases with practiced inflections.
It would be better if we could find a champion seriously interested in protecting our water, including the big lakes, inland lakes, and groundwater currently being siphoned away by an invasive corporate species. It's our most valuable asset.
Or if they got serious about truly equitable public school funding so politically powerful school districts can't receive almost twice what our local schools receive per pupil.
Or if they would acknowledge the current opioid epidemic is a public health issue and not just a criminal justice issue. They could advocate for more treatment, more rehab facilities, and more caution from prescribing doctors, instead of more jail cells.
They could do that, and more, but likely won't. Instead, it won't be long before the negative ads start invading our space, and the personal insults begin entering the debate.
The election is 14 months away, but the unpleasantness, in a competitive field, will start much sooner.
Trending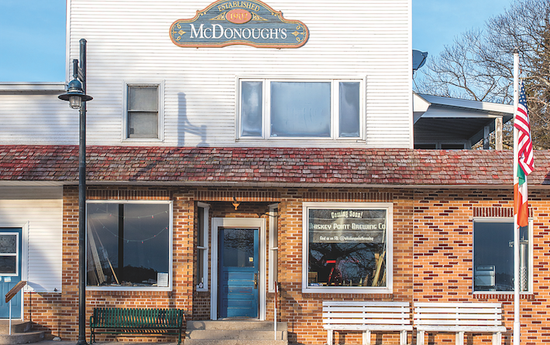 Welcome to Michigan's Most Remote Brewery
After years of planning and honing his beer-making skills, this spring, Patrick McGinnity plans to open Beaver Island&rsqu...
Read More >>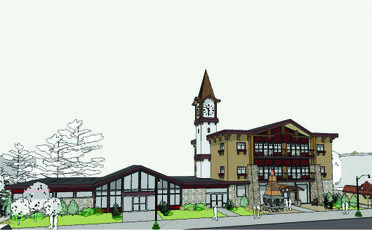 Gaylord: A boomtown Up North
Gaylord native Gary Scott had moved to Indiana, where he and some partners started a business to invest in distressed prop...
Read More >>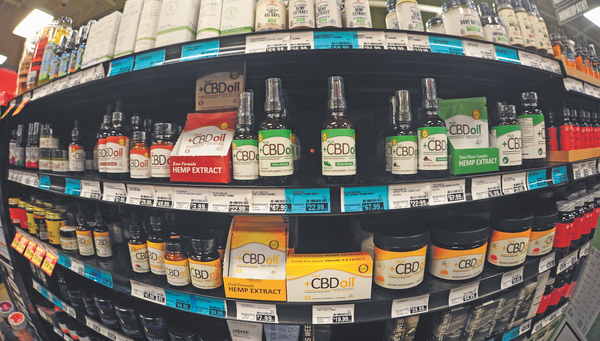 CBD Laws: Dazed and Confused
The sign outside of Family Video in Kalkaska lets drivers know the store has more than just movies. The sign reads: &...
Read More >>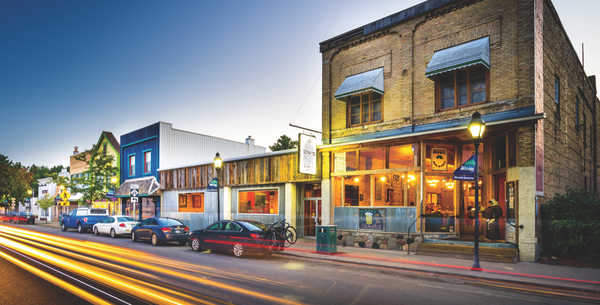 Small Up North Towns on the Rise
Spotlight on Bellaire (pictured)Seems Traverse City isn't the only place in the region making those "Best...
Read More >>
↑