Could our Independence be Problematic?
Guest Opinion
Independence Day, our nation's birthday party, is almost upon us. This year, it appears that our party balloons are deflated a bit, someone has pawed an early taste of frosting off the cake, and the pretty little candles stand a bit askew. Many party guests are behaving as exhausted children will do after consuming too much sugar.
I'm afraid that in reacting to one crisis after another, our understanding of American independence seems to be working against us as a nation. Could it be that pride in our individual rights and personal independence — what essentially makes us "American" — is that which is exhausting us?
Each of us is free to have our own opinions, to serve our own interests, and amass our own treasure. We owe very little to anyone, other than paying our taxes and obeying the law. Have we lost our dedication to the nation's common good?
Our Founding Fathers embraced the ideals of individualism, unshackled us from the British crown, paved a future in which we are each free to pursue our own dreams. We paid for our rights and freedoms within The Declaration of Independence with the blood, limbs, and lives of our revolutionary soldiers, so that "all men are created equal, that they are endowed by their Creator with certain unalienable Rights, that among these are Life, Liberty and the pursuit of Happiness."
OK, maybe not all men (nor women) were created equal, but I'll get to that in a moment.
In the United States, we honor independence and individualism above nearly all else. The American Dream sets forth the aspiration which tells us that anyone, regardless of their class or status, can achieve anything. The opportunity exists for those willing to "pull up your bootstraps and work hard."
But if you want to cheat people out of their opportunity, "Hey!, as long as it is legal, go ahead," right? Pollute the planet for financial gain? "Fine, we won't be alive when the earth is dead!" Spread a deadly virus? "Yes, that is my right!"
Uh, this party kinda sucks.
Let's take a look at ourselves.
Wearing a face mask: We have the option to wear a mask — or not. It is a choice of personal freedom. In some spaces, you might be required to follow rules which displease you. Your choice: Follow the rules, leave, or make a scene. Exercise your rights v. protect the health of others.
Yet it's estimated that 20 to 30 percent of Americans rarely if ever wear a face mask outside of their home. Some polls show that number as high as 60 percent in some parts of the country.
Somebody, please ask this guy to leave our party.
Federal Stimulus Checks: The CARES ACT provided funds to protect the national economy during COVID-19 by directly assisting with immediate expenses but also gave unrestricted cash to the unaffected, encouraging them to spend in their communities to stimulate the shaken economy — the theory being that your spending is someone else's income. A win-win.
I know of way too many well-funded retirement accounts that just got a bonus. To that I say, "Go find your own cake and balloons."
Racial Injustice Protests: We are quick to donate to the symptoms of racism. However, when these same financially advantaged Americans are asked to consider meaningful social changes that would actually address acknowledged inequities, our citizens declare that racism, injustice, and poverty are unsolvable problems — just too big.
The protesters might not offer a yet-digestible solution, but they should not be ignored. The value they bring is in recognizing and representing the storm that is coming.
The broader call from protestors is that we all get an equal chance and equal treatment under the law. They are not organizing as socialists, anarchists, or domestic terrorists. They are demanding bold change for the common good. If we know anything about Americans, we know that we are probably the best damn problem solvers on the planet. That is our culture.
As long as we all looked the other way, protected what was ours, and wrapped ourselves in the American myth of "everyone has the same opportunity to make something of themselves if they just work hard enough," we felt safe in our numbers.
The protesters have crashed our party of complacency, and I welcome them.
I don't see the American who won't even wear a damn face mask or spend the stimulus check at the local hardware store as being change agents in our social contract.
We need more American citizens who genuinely care about the United States of America as a whole community. And we need them now.
Mary Keyes Rogers hosts The Experience 50 Podcast at experience50.com, recommended by The Wall Street Journal, AARP, and www.MarketWatch.com.
Trending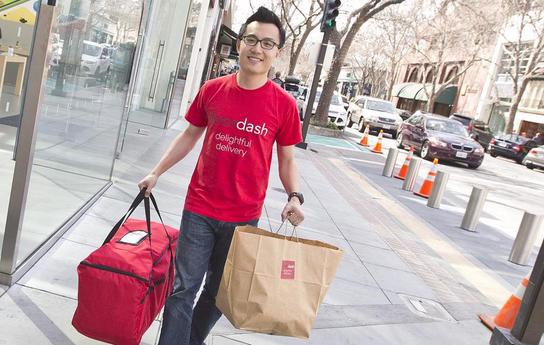 Could Delivery Save NoMi Eateries?
What was once the exclusive province of pizza and sandwich joints has become a means for some restaurants to thrive. But e...
Read More >>
What You Are Voting For?
After voting straight Republican for 36 years, from 1971 through 2007, I have been an Independent since 2008, studying and...
Read More >>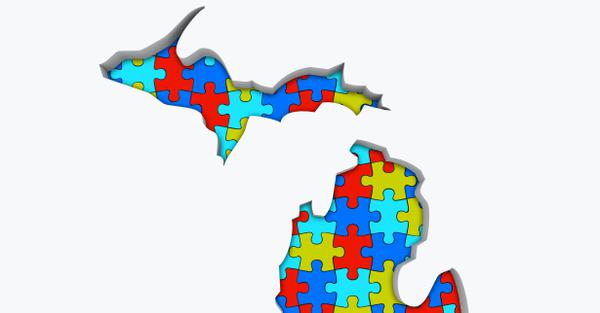 The Democracy Lottery
Mary Burget, a retired Northwest Michigan College math instructor, thought her math skills might be useful in redrawing Mi...
Read More >>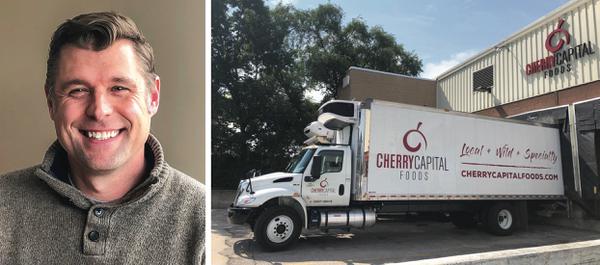 Forged In Fire
As the new managing director for Traverse City's Tamarack Holdings, Michael Lahti is helping to lead a company that ...
Read More >>
↑