Desire vs. Reality
Spectator
Traverse City's Twin Towers of Terror — parking and affordable housing — are once again in the headlines. Or, rather, still in the headlines.
Yet another parking study has determined that if people would just walk, bike, or take the bus downtown, that would be swell. And another developer has declared one-bedroom apartments starting at $990 a month are "affordable housing."

What we have here is a clash between desire and reality. Reality is likely to win.
Our desire is either more downtown parking, or fewer vehicles coming into town, or some combination of both. The reality is none of it seems likely.
Another downtown parking deck won't be much of a problem-solver, at least for about half the year, when demand far outstrips availability. Perhaps a parking deck specifically dedicated for downtown employees would make more sense, but who is going to pay for such a thing?
There simply isn't room to create enough parking places for everyone who wants or needs one. And downtown land is now so expensive, another parking deck starts with a multimillion dollar expense before construction even begins. That creates a debt load from the beginning. If it's a city deck, it means yet another expansion of and increased costs for the parking wing of the DDA. That leads to the dreaded peak-hours increase in parking costs.
The reality is, we have a tiny, compact business district — two, if we include Old Town. Those merchants and those entities encouraging tourism and local shopping would like as many downtown visitors and shoppers as they can get: Please come to TC but don't drive?
Discouraging vehicle traffic is an honorable goal, but how do we plan to accomplish that? Most people aren't going to walk or bike downtown in the winter, or ever. There isn't sufficient bus service, and we're not likely to have the population or rider demand sufficient to justify much increased service anytime soon. Tourists will be driving into town and then downtown.
The second desire is that we'll create affordable downtown housing. The reality is that it's unlikely if not impossible. There is a significant divide between what potential downtown residents believe is affordable and what actually pencils out for developers.
Once again, land cost is the villain. Affordable housing built from the ground up doesn't typically start with a multimillion-dollar payment for part of an acre. That is not atypical for downtown Traverse City.
Even with all the brownfield redevelopment money and tax increment financing districts (TIF) and payment in lieu of taxes (PILOT) programs, developers still cannot provide cheap rentals. The mythical $600/month downtown apartment, which people seem to think should be a reality, is just that: a myth.
Unless we want to substantially increase subsidies for both developers and tenants, the gap between what low- and middle-income renters can afford and what developers can afford to build and charge will widen, not narrow.
Going massively vertical won't help much. Downtown construction is logistically difficult, costs keep escalating, another few floors adds to costs, and the same economic realities will overwhelm our best affordable-housing intentions.
All of which, we're scolded, leads to sprawl.
Surely there are some people who would love to live in or near downtown who find the cost prohibitive. But plenty of people move out or stay out of the city by choice. They prefer a more rural lifestyle and the quiet and space it provides. They don't like the traffic and parking hassles in the city. Surrounding villages and the spaces in between aren't where they've been forced to live but where they've chosen to live.
Close-in sprawl might actually be a solution. Land outside the city core is much cheaper, which could translate to cheaper rents. An increased demand for bus service on the fringes of the city might expand that service, as well. Maybe.
The Bay Area Transit Authority (BATA) does a fine job, given ridership and economic realities. But they can't expand or add routes on the hope people will climb aboard.
And it seems unlikely we're going to fill downtown with lovely little, easily affordable apartments. It's downright folly to believe one of the most desirable locations in the city, and the one with the single highest land costs, is a likely spot for an affordable new structure of any kind. Not to mention the political stickiness of asking taxpayers, who can't afford to live downtown themselves, to subsidize some who will.
The solution to affordable housing is not downtown unless we've decided four-figure monthly rents now fit that category. No other economic model works. Nor are we likely to fix an intractable parking dilemma; there isn't room.
An affordable place to live downtown plus plenty of parking for visitors are wonderful notions. They just aren't reality.
Trending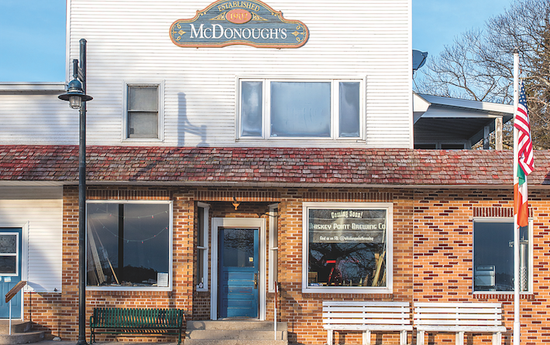 Welcome to Michigan's Most Remote Brewery
After years of planning and honing his beer-making skills, this spring, Patrick McGinnity plans to open Beaver Island&rsqu...
Read More >>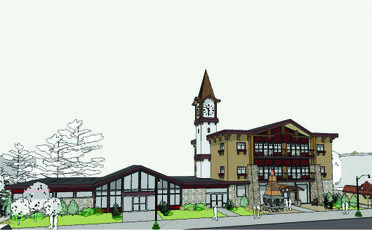 Gaylord: A boomtown Up North
Gaylord native Gary Scott had moved to Indiana, where he and some partners started a business to invest in distressed prop...
Read More >>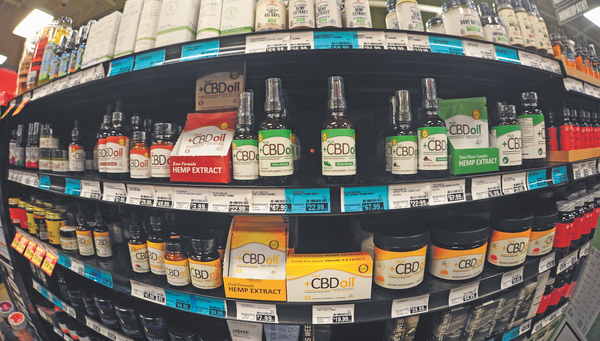 CBD Laws: Dazed and Confused
The sign outside of Family Video in Kalkaska lets drivers know the store has more than just movies. The sign reads: &...
Read More >>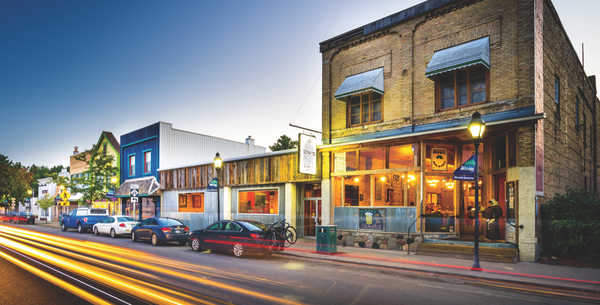 Small Up North Towns on the Rise
Spotlight on Bellaire (pictured)Seems Traverse City isn't the only place in the region making those "Best...
Read More >>
↑