Draining the Swamp
Spectator
Sandy Pensler is running for the United States Senate in the Republican primary. He joins former Michigan Supreme Court Justice Bob Young and businessman John James as the only official Republican candidates, so far. The winner will take on Democrat incumbent Debbie Stabenow in November.
We know this because Pensler is the first out of the box this year with a television commercial. He's committed $5 million of his own money to help improve his lack of name identification.
The ad, unfortunately, is mostly blather. Using a cleaning products company his private investment firm purchased as his stage, Pensler says, among other things, that he wants to "clean out dirty politicians," presumably from Washington, D.C.
Here's the thing, Mr. Pensler: We don't believe you. In fact, we're more likely to believe you'll quickly become part of the corrupt system you so want to cleanse.
Which is not to pick on Pensler in particular, but we've heard this all before, and no "dirty" politician ever gets named, much less cleaned out. The corrupting starts early, almost imperceptibly.
Are you accepting contributions from special interest groups? From PACs and super PACs? Will the Republican Senate Campaign Committee be coming to your aid? If you answered "yes" to any of those questions, you're already knee deep in the swamp you claim needs draining.
If you win the nomination, and the national party believes you actually have a chance to unseat Sen. Stabenow, the fetid waters will get deeper. It's likely you'll no longer be in control of your own campaign message. The third-party independent campaigns, many with anonymous donors, will outflank and outspend you. Since they can't legally coordinate their efforts with your campaign, they'll create their own. Those messages will be seen and heard significantly more often than yours.
Let's assume you actually defeat Stabenow and move to Washington. There will be people to help you with all manner of little details: nice housing in a good neighborhood with good schools and shopping. They can guide you through the intricacies of the inner workings of the Senate.
They will even show you exactly how to write legislation and the best way to get it introduced. And they're pretty good at it. Case in point: The U.S. House recently passed legislation to roll back parts of Dodd-Frank banking reform law. The change will benefit big banks, and about 80 percent of the bill mirrored legislation drafted by the lobbyists for Citigroup, a really big bank.
The number of actual registered lobbyists in D.C. has fallen from a peak of more than 17,000 in 2007 to just under 10,000 last year. Some of the decrease is the result of minor reforms enacted during the Obama administration. But most of it is because fewer people are registering as lobbyists and more claim to be "support" personnel. Lobbying firms employ nearly 20,000 such people.
So many helping in so many ways. They will expect the favors to be returned.
Now in office, you can identify those "dirty politicians" for us. You'll be a freshman senator with almost no influence, the bottom of the Senate totem. You'll be dependent on higher-ups for your office location, committee assignments and pretty much everything else. You won't be cleaning out anything other than the boots of your party leadership.
And soon after arriving in D.C. you'll discover your real job isn't legislating or representing your constituents at all; it's raising money for the party. And you'll be expected to raise lots of it.
You'll be lucky to be in the Senate where the party rules are a bit more relaxed since you have six years before your next campaign. Over in the House, both parties have fundraising quotas for members. If you want a plum committee assignment or to chair such a committee, there are annual "dues" to pay, as much as $1.5 million for the party. In fact, House members are told they should spend 6–7 hours a day fundraising and two hours legislating. I'm not making that up.
In the Senate, you'll be expected to raise money, too, and maybe even help out one of those dirty politicians you were going to eliminate. That will require almost daily fundraising efforts.
No problem. Both parties now have call centers, with little offices, where you can bother folks and beg for money. It's illegal to raise money from your official office, so the parties have created boiler room operations within easy walking distance. Alas, those calls won't generate enough money for your beloved party.
Fortunately, those always-helpful lobbyists will be happy to organize many fundraising receptions for you, each filled with special interest representatives eager to help and with checks in hand. They'll be reminding you of that in the future.
The swamp waters are now over your head, and you don't even realize you're drowning.
Trending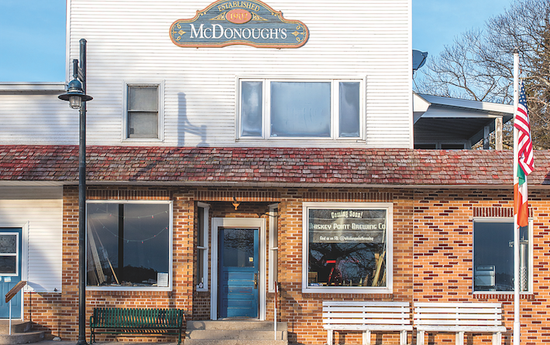 Welcome to Michigan's Most Remote Brewery
After years of planning and honing his beer-making skills, this spring, Patrick McGinnity plans to open Beaver Island&rsqu...
Read More >>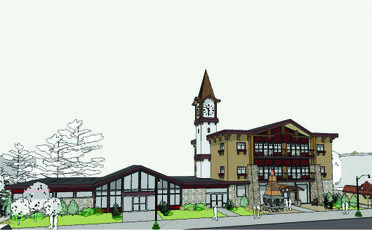 Gaylord: A boomtown Up North
Gaylord native Gary Scott had moved to Indiana, where he and some partners started a business to invest in distressed prop...
Read More >>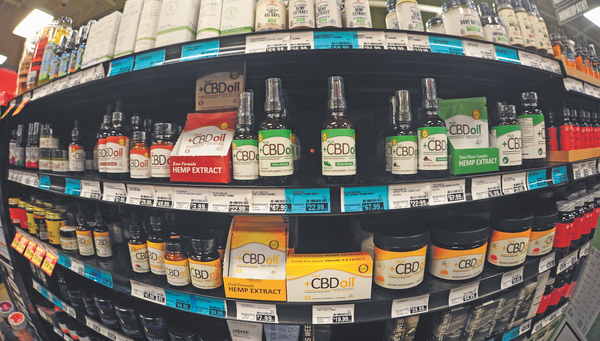 CBD Laws: Dazed and Confused
The sign outside of Family Video in Kalkaska lets drivers know the store has more than just movies. The sign reads: &...
Read More >>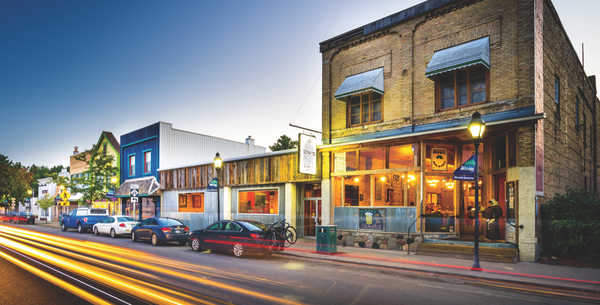 Small Up North Towns on the Rise
Spotlight on Bellaire (pictured)Seems Traverse City isn't the only place in the region making those "Best...
Read More >>
↑