Fire and Rain
Spectator
It's time for one of our irregular updates on that pesky climate change business.
There was plenty of bad news in 2022 but with a glimmer of hope we'll get to later. One horrific year, or even a couple years, of awful weather and its consequences can't be fully attributed to climate change. Sometimes there are anomalous years, the result of circumstances we don't always fully understand, with more normal weather patterns emerging. But global history-making events in consecutive years are more than just a little suspicious; they're part of a larger, longer pattern.
Much of the world was on fire last year.
Since 2019, fully 15 percent of Australia has been ravaged by fire. An unforgiving natural climate and geography has always made the continent ripe for wildfires, but the last three years have been historically bad. Completing the tragedy are nearly four dozen human deaths, thousands of displaced people, billions of dollars worth of lost property and precious wildlands, and a staggering estimate of three billion animal fatalities.
Deadly wildfires well exceeding norms also occurred in Greece, Italy, France, parts of Eastern Europe, and China. Fires in unpopulated areas of Siberia are now burning for the third year in a row. The European Forest Fire Information System says three of the worst fire seasons ever in European Union countries have occurred in the last six years. Last year alone, some four million acres burned, causing 100 fatalities. Seven European capital cities recorded their highest temperatures ever, which did not help.
The United States saw more than 66,000 wildfires burning more than 7.5 million acres in 2022, according to the National Interagency Fire Center (NIFC). That was actually a reduction in both statistics from records set two years ago, but still there were nine human fatalities, untold wildlife deaths, and billions in property losses.
Even now, in the heart of winter, there are 57 current wildfires in California, Texas, Oklahoma, and New Mexico according to the Fire, Weather & Avalanche Center.
It's not so much what has happened in the last year or two, though the losses of life and property are deeply troubling—it's the trend line over several years. In general, we and much of the rest of the world are experiencing widespread drought cycles resulting in more fires burning more acreage over a longer duration, causing far more dollar losses than the historical norms.
An especially horrifying bonus in all of this, according to an article in Smithsonian Magazine, was researchers in Siberia discovering 17 previously unknown viruses emerging from the muck of melting permafrost. We're told they are not harmful. Uh-huh.
What wasn't on fire was too often under water, and though it might seem counterintuitive, the fires and floods are tightly intertwined. Fires destroy the plant life and their root systems that can absorb and hold water. The drought that feeds the fires also hardens the ground, so water simply sheets off, contributing to flooding.
Last year and the beginning of this year have been especially bad for floods both here and around the world.
Seemingly endless rains that lasted five solid months in Pakistan inundated fully a third of the country, killing more than 1,700 people, displacing as many as five million, and causing nearly $30 billion in economic losses.
Another 600 fatalities resulted from record-breaking flooding in Nigeria, 300 more died in Cameroon, and millions in the two countries lost their homes and/or businesses. Australia, reeling from historic wildfires, experienced two 100-year flood events in the last decade.
California has seen more than its share of recent flooding. San Francisco, for example, received 13 inches of rain in just 15 days starting the last week of December. Five million Californians were under flood-related evacuation orders at some point, and many areas are still underwater or digging out of the mud left behind. Tragically, 19 people have died in the current flooding.
One bright note in drought-ravaged California is that their record-breaking rainfall has helped mitigate the drought a little. That much rain falling that fast cannot be captured and most will end up draining into the Pacific, but not all. Some found its way to reservoirs, and Shasta Lake and Lake Oroville levels are nearing average depths, though both are still below half of their actual capacity. Water levels at Lake Mead have risen marginally but enough to prevent water dropping below intakes that run the turbines providing electricity to millions of Californians.
More encouraging still, the snowpack in the Sierra range is 257 percent above normal for this time of year according to the Central Sierra Snow Lab. Since California gets 30 percent of its water from that snowpack, this is good news.
Climate scientists have been warning us for a long time these extreme weather events are part of a larger climate pattern. We should have been listening.
Trending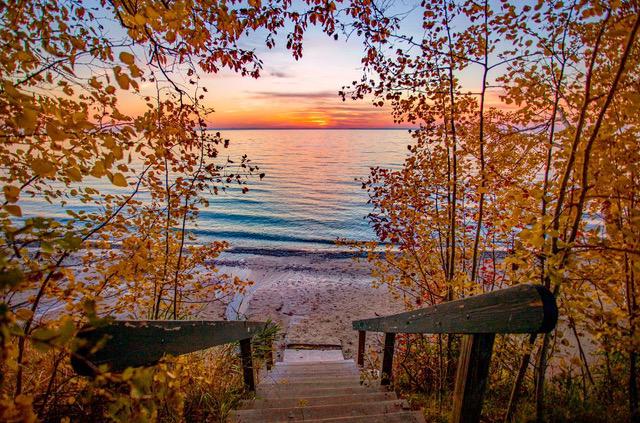 Cruisin' the Breezeway
Fall into East Jordan during the 15th Annual Autumn on the Breezeway! Choose from three different dates: Sept. 30, Oct. 7,...
Read More >>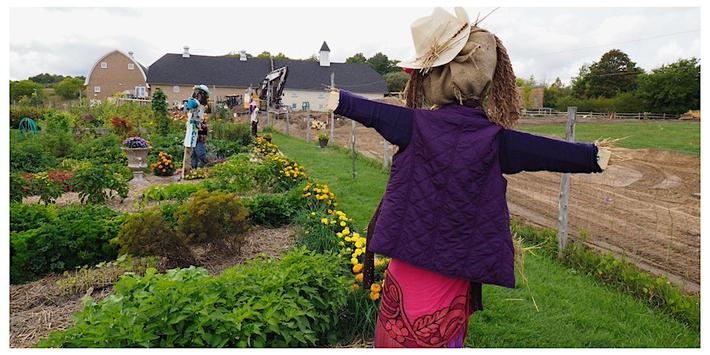 Scarecrow Szn
It may not be "spooky szn" (as the kids call it) just yet, but it does seem like it might be scarecrow szn. Th...
Read More >>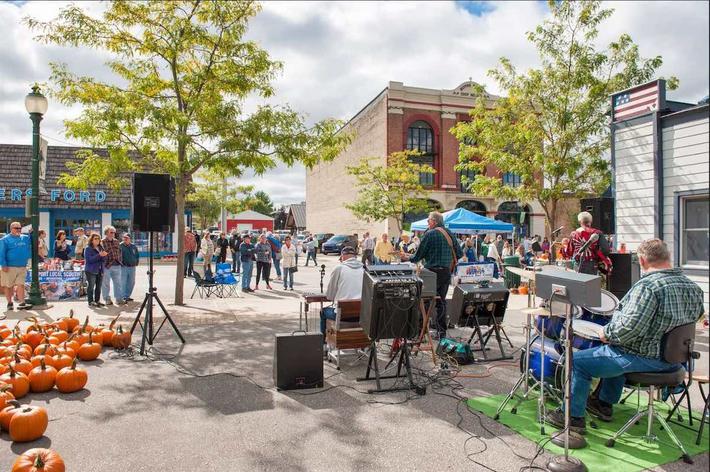 Celebrate the Harvest in Boyne City
Welcome to the season of harvest festivals! The days are getting shorter, the nights (and days) cooler, and it's tim...
Read More >>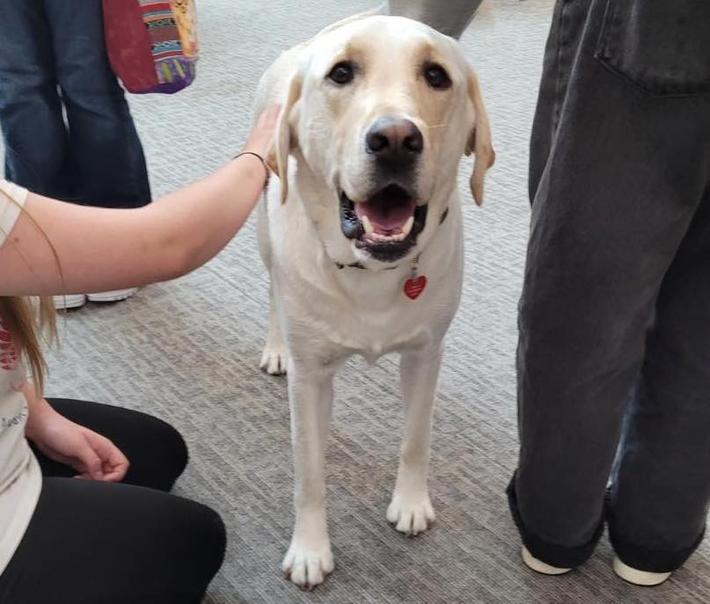 Pups on Campus
Traverse City West Senior High has brought on a very good boy as their newest staff member for the 2023-24 school year. Me...
Read More >>