Fire, Heat, Flooding, and Misinformation
Guest Opinion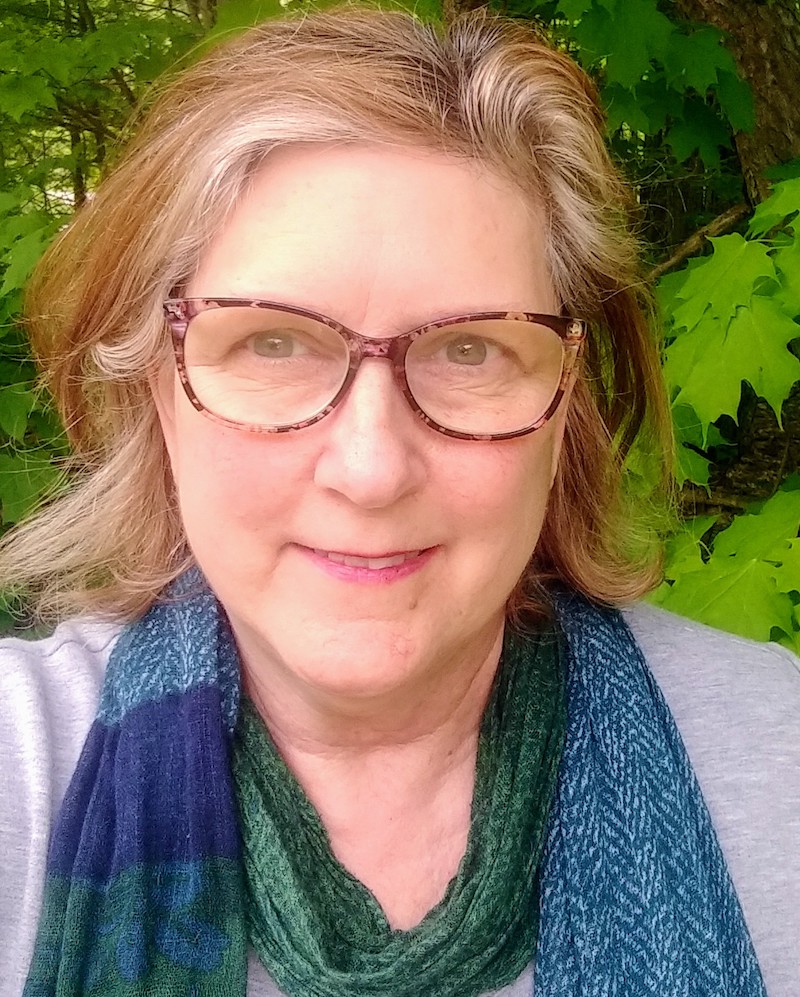 This summer, the towns of Copemish and Grayling experienced dangerous wildfires that threatened life and property and spread smoke and ash around the region. Meanwhile, over 1,000 wildfires threatened Canadians this summer and also exported pollution across the Great Lakes region, laying a thick haze over New York, Toronto, Detroit, Chicago, Milwaukee, and everywhere in between. Folks were driven indoors by poor air quality at the peak of summer tourism.
We watched fire rage through paradise as the town of Lahaina on Maui burned to the ground. This week, Phoenix hit a record 113 degrees in a year where they have already marked off 55 110-degree days (CBS News, Sept. 2023). Vermont experienced record rainfall and flooding, unrelated to any hurricane, while hurricanes visited the California coast.
As we grow used to this "new abnormal," severe weather events have increased in magnitude to the point that several insurance companies, including All State and State Farm, are scaling back on home insurance coverage in California and Florida, leaving homeowners without a safety net against fire, wind, and water (NPR, July 2023). From almost any perspective, weather has become a very scary thing. Besides the immediate damage, death, and suffering, we know that these impacts will amplify and spread as we continue to overheat our planet.
Unfortunately, even with this abundance of objective evidence that climate change is wreaking havoc, recent polling by Pew indicates that concerted misinformation and specious attacks on climate scientists are on the rise. This new wave of denialism is likely to fuel division and doubt and could undermine and impede climate solutions and innovations—many of which are already underway.
Such dire realities could drive a person to despair. Despair can be dangerous, leaving you vulnerable to campaigns meant to erode trust in the institutions that work for the common good. But what if these realities drive us to hope and action, rather than despair, denial, and division?
While journalists, essayists, and editors all play a role in maintaining the integrity of the information we share, consumers do, too. We can educate ourselves and politely call BS when we see it and offer another perspective based on well-vetted, verifiable information.
Most papers are doing a decent job reporting on climate change, but it's disappointing how much misinformation is disseminated under the guise of "opinion" or "editorial" content. In spite of 99 percent of peer-reviewed scientific papers agreeing that the climate crisis is caused by humans burning fossil fuels (IPCC report, 2021) some media outlets still publish letters and forums that call man-made climate change a "hoax" or "conspiracy" and the efforts to mitigate it "scams."
I ran across a letter not long ago that didn't deny that climate change is real, but did deny that clean energy could solve it. The writer questioned a State Representative's vote in favor of renewable energy goals, condescendingly asking, "Where the energy would come from?" when the sun isn't shining and the wind isn't blowing.
This approach is trickier, because it plants doubts with a question and the falsehood is implied. The writer needn't prove his case; he only needs to cast doubt on someone else's. This approach was maddening to me, but mad isn't going to persuade anyone, and it gets in the way of restoring trust and respect in public discourse. So I prepared to respond with good information, taking a deep dive into the fascinating world of power generation, transmission, and distribution. In short, I geeked out on the grid.
What I learned geeking out not only helped me create a response based on trustworthy sources of information, it also gave me hope. Because it turns out, Dear Sower of Doubt, that people are working on that "sun don't shine, wind don't blow" thing.
I learned about the research and development working to build a clean and stable energy grid at a much faster pace than we ever have. I learned about the advantages of public/private partnerships for collaborating, sharing expertise, leveraging resources, and aligning policy with common goals. I learned about innovations in interconnectivity, storage capacity, and power and transmission siting. Most important to my original mission of fighting misinformation, I learned the importance of integrating "firm" power sources such as geothermal and hydroelectric plants into the grid as a solution to the intermittency question (i.e., when the wind don't blow and the sun don't shine).
My next geek dive will be into economics, because something tells me all this grid building is going to create a lot of good jobs. But first, I'll check the facts.
Cathye Williams serves as volunteer and media liaison for the Grand Traverse and Manistee chapter of Citizens Climate Lobby. She writes from the northern corner of Manistee County.
Trending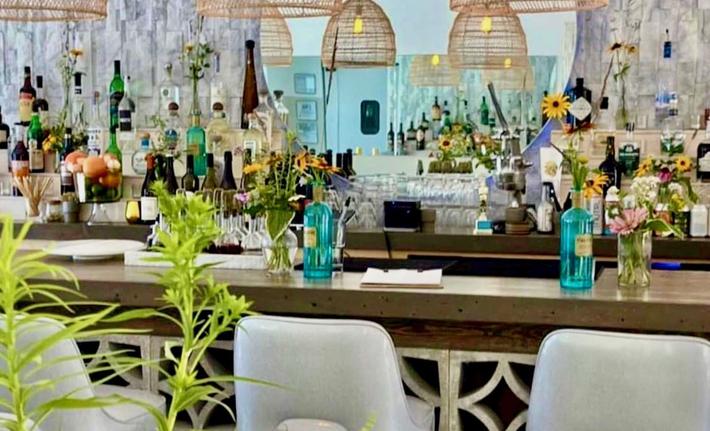 Your Fall Restaurant Guide: Six Spots to Stop for a Bite in Northern Michigan
The weather may be cooling down, but the culinary scene in northern Michigan is heating up. This summer, we explored six n...
Read More >>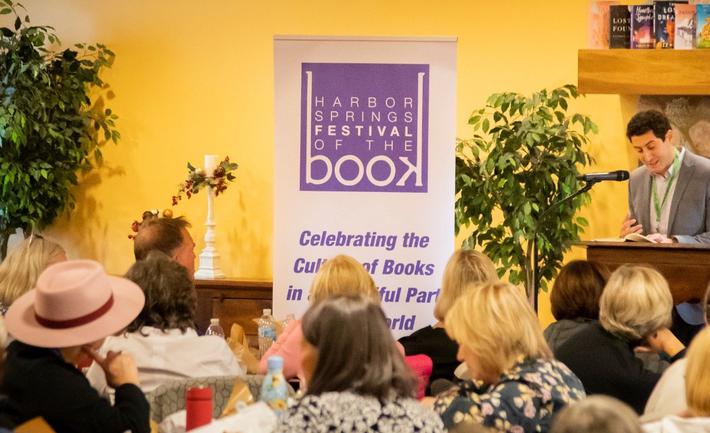 A Weekend of Books
It's a bookish weekend in Petoskey, Bay Harbor, and Harbor Springs! (Be still, our literary hearts!) First up is the...
Read More >>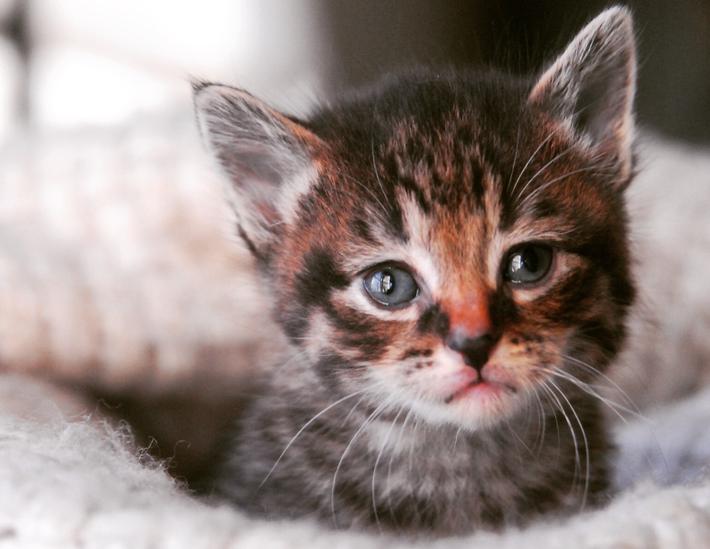 Make Your Pet Famous!
Every fall, Northern Express puts together our Pets Issue, which features stories about our beloved furry friends. As part...
Read More >>

Transformation on the Trail
It's no secret that the Boardman Lake Loop Trail in Traverse City is a popular spot for a stroll. And after a summer...
Read More >>