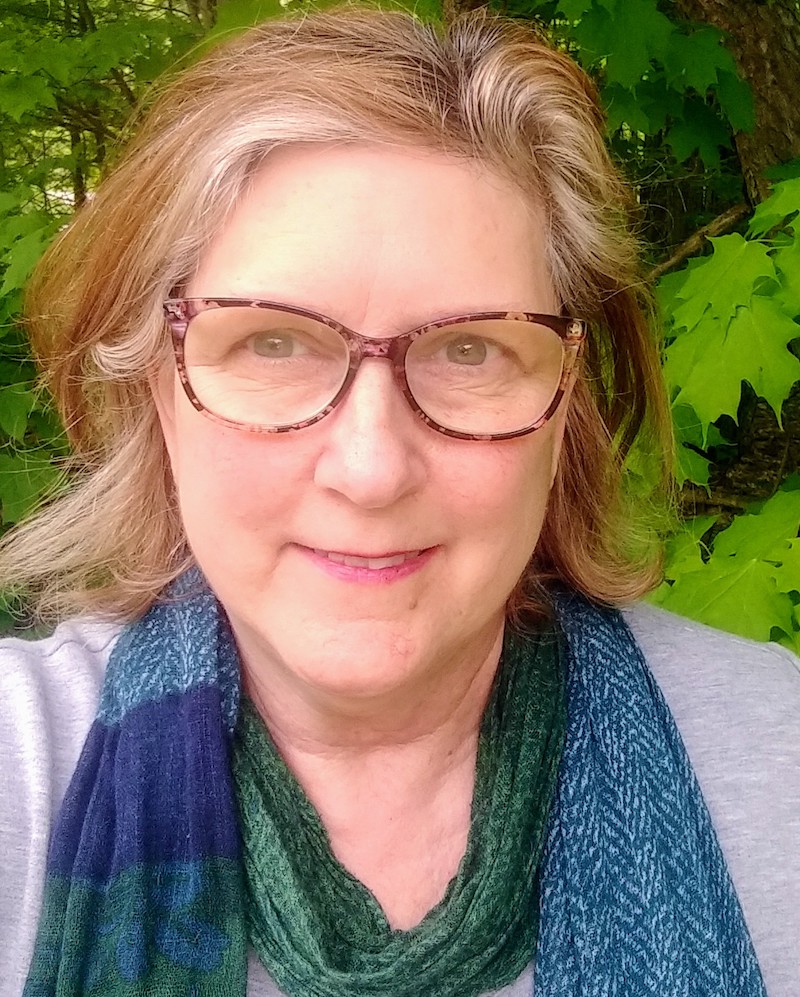 Cathye Williams | Author
Cathye Williams serves as volunteer and media liaison for the Grand Traverse and Manistee chapter of Citizens Climate Lobby. She writes from the northern corner of Manistee County.
Aug. 13, 2022
Dear Sen. Manchin, I prefer to get my last-minute plot twists while streaming Netflix, thanks very much. Still, I'm completely on board with joining climate activists in celebrating the passage of the Inflation Reduction Act.

The bill, passed by the Senate after Mr. Man... Read More >>

May 14, 2022
After weeks of wet, gray, and chilly "pseudo-spring," we are finally starting to see the real thing. May sunlight, warm breezes, and greenness spreading through the woods are reminders that nature has not given up on us. Birds have returned to join the overwintering creature c... Read More >>

March 26, 2022
While some refuse to face the truth, most people recognize that the continued use of fossil fuels is harming the planet and all life on it. Carbon emissions drive climate change, leading to ocean acidification, loss of biodiversity, rising sea levels, more frequent/intense storms, wildfir... Read More >>

Jan. 22, 2022
If you've seen the recently released Netflix comedy "Don't Look Up," you might be asking the above question. For those who haven't seen it, the film is a none-too-subtle satire about a scientist's discovery of a comet that's on a direct c... Read More >>

Nov. 20, 2021
Thanksgiving has long been a time to celebrate abundance. Striving for abundance seemed prudent in a past where stockpiles provided security against times of scarcity.

Today, the abundance we enjoy is more a sign of imbalance than security. Much like climate change brings down... Read More >>

Sept. 25, 2021
In recent years, my concerns for the Earth have led me to a better understanding of politics, public policy, and the legislative process. And while I'm by no means an expert, I feel that I've learned much from experts — most importantly, how to discern good information and str... Read More >>

July 31, 2021
It's fitting that Jeff Bezos and his fellow billionaires are contemplating life on other planets because they're clearly not living on this one. You'd have to be living under a rock (or in an ivory tower) to ignore that devastating impacts of climate chang... Read More >>

June 5, 2021
While 2020 likely won't go down as anyone's favorite year, there have been some bright spots. One for me is the rising environmental awareness and activism I see all around northern Michigan. Maybe our fragility in the face of the pandemic spurred our need to heal and restore.... Read More >>

April 10, 2021
We tend to think big when it comes to fixing environmental problems — towering turbines, expansive solar arrays, or giant facilities to recycle waste. And we should strive for big ideas. We need them if we're going to create cleaner ways to make and move things and to feed and... Read More >>

Feb. 6, 2021
Trying to cut down on some clutter, I found myself leafing through years worth of back issues of a local magazine, one always full of stories and images that highlight the best our region has to offer. Instead of eliminating piles, however, I found myself staring out my frosty windo... Read More >>

Dec. 12, 2020
If 2020 were a movie, the trailer alone would have most of us heading for the exits. The pandemic brought death, isolation, and financial hardship.
The murder of George Floyd et al, brought a reckoning: that our ideals of freedom and justice are only that — an... Read More >>

Oct. 24, 2020
With mail-in voting well underway for many, and a trip to the polls just days away for many more, the gravity of the outcome of this election is lost on no one.

Rhetoric abounds, some of which I'd like to see go. At the top of my list for expungement are the words &ldquo... Read More >>

Aug. 22, 2020
What is it about Northern Michigan? If you didn't know better, you'd look at the abundant sunshine and blue water and shady forests and think we're having a glorious time. Maybe Mother Nature has decided her alarm bells don't work here and has opted to send poignan... Read More >>

June 20, 2020
I'm often casting about for environmental writing inspiration. This month, I thought of Northern Michigan exploding into its summer colors, themselves accompanied by the calls of birds, frogs, and coyotes. Working in my garden, I worried about farmers facing uncertainty in the midst... Read More >>

April 18, 2020
At any other time, I would be using this April column to write about spring, renewal, and hope. But this year, Earth Day, like everything else, will be a virtual event. Our ritual tree plantings and neighborhood cleanups will be sidelined, as we wait for pandemic cases to peak and subside... Read More >>

Feb. 1, 2020
Full disclosure. I'm a Greta Thunberg fan. The calm determination and clear-eyed vision of the 16-year-old climate activist gets me through moments of frustration and despair. I'm grateful for Greta and all of the other youth marching into the new decade tirelessly insisting t... Read More >>

Nov. 16, 2019
November is a favorite month for me. Just past the blazing glory of September and October, and before the frigid plunge into December, November sits unassuming, and I believe, slightly underrated. It's amazing to me that somehow this month still delivers us sustaining foods — ... Read More >>

Sept. 21, 2019
The folks I have met volunteering for environmental causes come from all walks of life. There's some who spend their days looking through microscopes, some crunching numbers, some wiping noses. Some are retired, while others are still figuring out what they want to be when they grow... Read More >>

July 13, 2019
Since joining Citizens Climate Lobby 6 years ago, I've sometimes felt like I'm on autopilot. My concern about the climate crisis and my activism have changed little. Thus I found myself taken aback recently when a new volunteer asked a sincere and troubling question — wh... Read More >>

May 18, 2019
On May 6, the United Nations shared findings from the most comprehensive assessment ever conducted on the impact of human development on the natural world. The landmark study from the Intergovernmental Science-Policy Platform on Biodiversity and Ecosystem Services (IPBES) involved hu... Read More >>