He's Gone, Now What?
Guest Opinion
Wounded and fearful, America watched the 45th President leave the nation's capital. On a hastily arranged stage at an enclosed Air Force base, the disgraced president gave an off-the-cuff goodbye to a few hundred family and friends. He described his presidency as "miraculous" and promised to "return in some form."
As the nation grieves 400,000 dead from a pandemic that he first denied and then refused to control, the circus showman in showman's makeup took a private bow for family and friends. The show was over without pomp, without circumstance, without a trace of the traditions that the nation has established over the past 250 years.
He wouldn't stand on the inauguration stage, wouldn't say the name of the man who will succeed him, wouldn't give America the gift of an honorable transition. He was true to his own vision of the presidency as a personal prize, a personal seat of power, a personal gift bag for his business cronies. Fittingly, he had a personal leave-taking where he recalled non-existent triumphs for some of the few who still willing to applaud him.
That man will be remembered not as a president but as a person. He never was a capital-P president, never even aspired to the American institution of The Presidency. He was a vulgar urbanist in a nation known for rugged, inventive individualists. He had neither hat nor horse, and he exhibited no capacity to appreciate or emulate the romance of American democracy. He trusted Russia's KGB instead of America's CIA.
The peaceful, cooperative transition of power is one of the most concrete examples of what America stands for, but he would have nothing to do with that. He left without grace — twice impeached, the epitome of disgrace — and so there was no closure. Like the trash on the Capitol grounds the day after the Jan. 6 riot, he left an overriding sense of unfinished cleaning-up.
Then there is his last threat. Will he be back in "another form"? In the abstract, surely he will. Wherever men and women gather in the street with guns, flags, and slurs, he will be there. Wherever a wall stands in the desert of the Southwest or the streets of Washington, D.C., he will be there. Where headstones of pandemic victims rise, he will be there. Where politicians of any stripe spew invective, he will be there.
We have seen Trump, and Trump is part of us. He deconstructed a central part of American democracy and re-created that part in his image. His speaking style, his expression of base ideas, his way of staffing and tasking governmental institutions — all that is part of us now.
The question is, will it remain part of us? If not, what can we do to change back? Back to a core sense of belief in law and stability, back before our sacred Capitol was ransacked, back to a trust in science before quackery became official policy, back before the morally bankrupt notion of "me first" became a motto for half the nation.
Our future seems uncertain because the recent four years destabilized us. Without a core of institutional stability, we are weakened measurably. Yet, if we understand that one man caused the instability, doesn't that make stability seem eminently possible, imminently possible?
If one person did all that, one person can undo it. He was neither the best nor most able among us — not by a long shot — so surely the best and most able can repair what he did.
What will it take to make the repairs? That is what I was wondering as I watched him get on the jet. As it lifted off, I prayed nothing would happen to that man, because I want nothing to deflect an instant's attention from the inauguration and the tasks ahead of us. Still, I wondered, what will it take to repair what he left behind?
It will take belief and reason, supported with a mix of firmness and forgiveness, to stabilize America. First, we need to re-establish norms of behavior by imposing legal penalties on those who broke the law on Jan. 6, including Trump himself. What happened on Jan. 6 was not politics, and it was not speech. It must be deterred by imposing penalties, or it will be repeated. Second, stable citizens must become involved and fill the public space locally and nationally.
Lazy citizenship is not citizenship at all; it is an invitation to destructive opportunists who will fill a vacuum, will fill every space not occupied by reasonable citizens. If the past four years taught us anything, it taught us this: Lazy citizenship is an invitation to destructive opportunists who fill every space not occupied by reasonable citizens.
Ironically, we have been reminded of our duty to America by those who ransacked it. Involvement is our duty. Every reasonable Republican and every reasonable Democrat and every reasonable independent and every reasonable third-party supporter must become involved. People of reason must fill every vacuum, every space, or surely that man and his Jan. 6 rioters will fill it — will return in another form.
Trending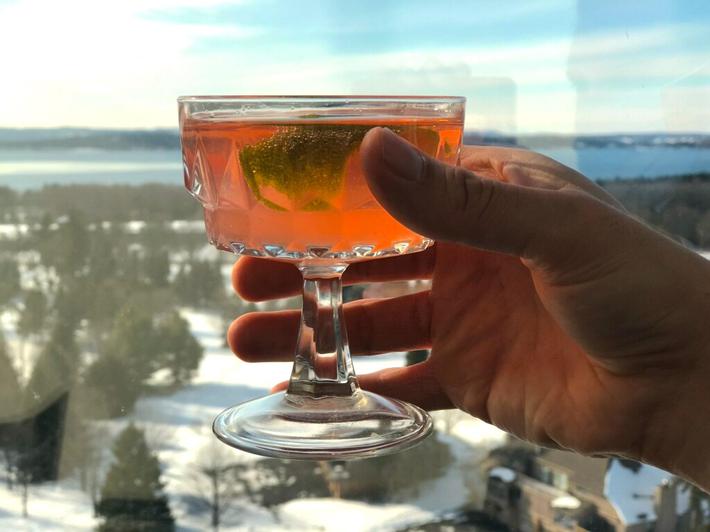 Tiny Pink Bubbles
Hey, ladies, do we have the pink drink for you: Aerie's Tiny Pink Bubbles. With a taste and body as delicious as its...
Read More >>
The Power of Our Example
Every new president faces a daunting array of problems, but 2021 will go down in the history books: Our country is under s...
Read More >>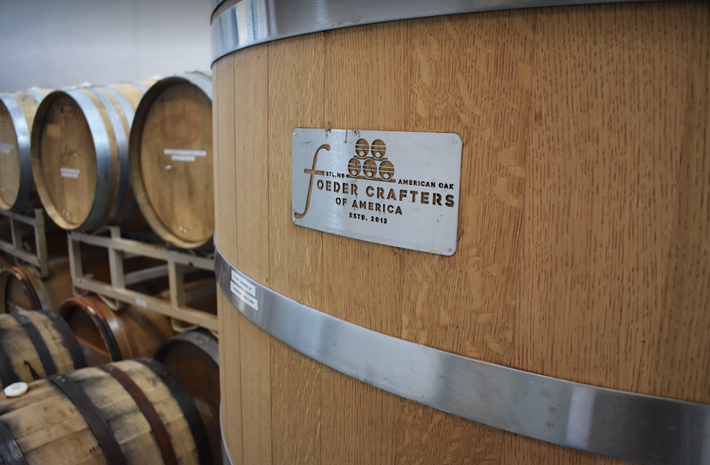 Getting Wild with the Foeder
Drinkers with a discerning eye may have noticed a couple interesting-looking wooden containers in the back of Traverse Cit...
Read More >>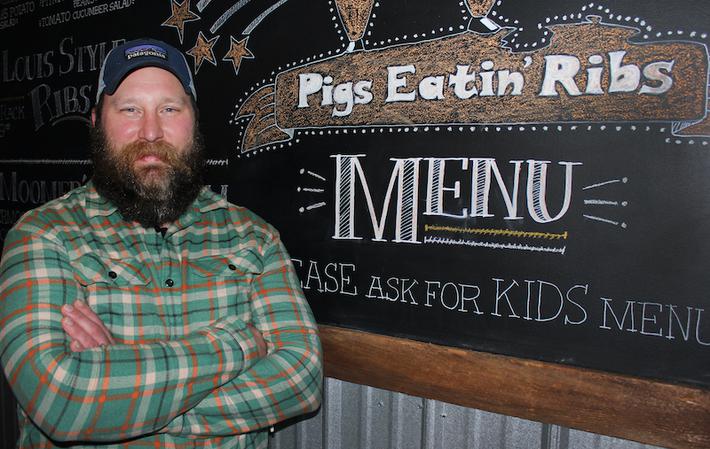 Charlevoix's Pigs Eatin' Ribs
By 2008, Charlevoix Chef Adam Kline had seen and tasted enough. The Northern Michigan food scene had stagnated, he said, i...
Read More >>
↑