Housing Should Be a Right, Not a Privilege
Opinion
Aug. 12, 2017
My interest in the problem of homelessness in Traverse City was born out of a casual friendship with two men who spent many nights sleeping on the back deck of a downtown business I opened in 2009.
I remember thinking, "How is it possible that we have people living on the street in Traverse City? We don't live in a third-world country!"
I was confused as to how our relatively affluent and incredibly caring community could look the other way when it came to a need as basic as shelter. My reaction wasn't so much based upon benevolence or compassion, but rather, a strong sense of morality and social justice. I believe housing should be a right, not a privilege.
After a little research, I was outraged to learn that on any given night, almost 100 people were "sleeping rough" in our city of just 14,500 residents. Since that time, I've spent countless hours getting involved through our local seasonal emergency shelter and studying the root causes, common misconceptions, taxpayer costs of providing emergency services, and best practices for moving individuals from homelessness into secure housing.
Through my involvement, I've interacted with some great organizations, including Goodwill Industries of Northern Michigan and the Northwest Michigan Community Action Agency. They both find homes for those experiencing homelessness, but often have their hands tied because many of our region's housing vouchers go unused (and are subsequently lost) due to lack of affordable housing.
There has been some improvement over the past couple of years, however. Two new affordable housing developments have been constructed — Carson Square, near Cherryland Mall, and Brookside Commons, near Traverse City West High School — and many of Traverse City's chronic homeless have moved into permanent or supportive housing. The state of Michigan also has mandated prioritization for housing based upon a person's vulnerability, so those with the greatest need now go to the top of the list.
So, what does this mean to Traverse City? It means that our continuum of care is doing a better job of collaborating and cooperating in order to get people housed sooner. It means that people in need of emergency shelter are staying for shorter periods of time. It also means that our community is putting a greater emphasis on affordable housing. But we have a long way to go.
As a country, we need to declare affordable housing as a basic right and deliver it. This may seem like a radical idea, but so was allowing women to vote, desegregating our schools, and legalizing same-sex marriage. I believe Americans are at our best when we protect our citizens' rights and continue to expand upon them.
Almost 19 million households in the U.S. earn incomes that are low enough to qualify for housing assistance, but only 24 percent of them receive support because there simply aren't enough affordable housing units, or vouchers. The two major roadblocks to meeting the goal of an affordable home for every American are money and regulation.
Currently, affordable housing allocations make up about 1.1 percent, or $41.8 billion, of the national budget, and serve about one-quarter of the people who need a roof over their heads. Quadrupling that amount to cover everyone would bring it up to 4.4 percent, or $168 billion. This is a big number, but when you consider that the government already spends roughly $150 billion a year on the mortgage-interest-deduction clause in its tax code, which effectively subsidizes home ownership for wealthier citizens, it seems quite fair.
The obstacles surrounding regulation are more difficult because local zoning ordinances often prevent the construction of affordable housing. The U.S. Department of Housing and Urban Development (HUD) governs the industry, and navigating the approval process can be a nightmare for developers. In addition, local politicians often face challenges when residents complain about proposed affordable housing developments near their neighborhoods. Whether out of fear or ignorance, these NIMBYs are often successful in blocking these proposals (we saw some of this with the campaign against the River West project last year).
Providing permanent housing is, by far, the least expensive way to provide shelter for those who need it, according to a nine-city study by health care and human services consulting firm the Lewin Group, as well as research by HUD and the National Alliance to End Homelessness. It's also socially responsible, because people who struggle with housing have little time or energy left to contribute to their communities. And we know that children with permanent housing get a better start in life and become more successful adults.
Until we see a shift in national policy and spending priorities, we need to get creative about solving this problem on the local and state levels. Some municipalities, like Kalamazoo County, have taken it upon themselves to provide housing. In late 2015, residents voted in favor of a 0.1-mill property tax to provide housing for families with school-age children experiencing homelessness. The state of Utah implemented a Housing First model in 2005, which combines housing with supportive treatment services in mental and physical health, substance abuse, education and employment — effectively achieving "functional zero" homelessness and saving $16,500 per person per year.
We are fortunate to live in one of the wealthiest countries on earth; it's time to commit to the idea that all of our citizens have the right to secure housing that is within their means. It's not just fiscally smart, it's the right thing to do.
Christie Minervini owns Sanctuary Handcrafted Goods in the Village at Grand Traverse Commons, and is passionate about gender equality, community development, and ending homelessness.
Trending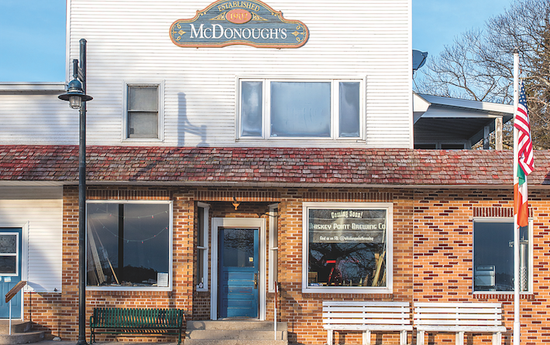 Welcome to Michigan's Most Remote Brewery
After years of planning and honing his beer-making skills, this spring, Patrick McGinnity plans to open Beaver Island&rsqu...
Read More >>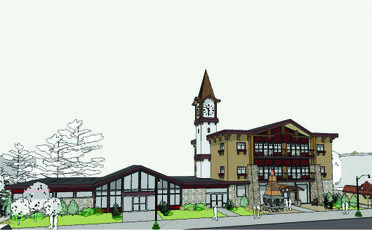 Gaylord: A boomtown Up North
Gaylord native Gary Scott had moved to Indiana, where he and some partners started a business to invest in distressed prop...
Read More >>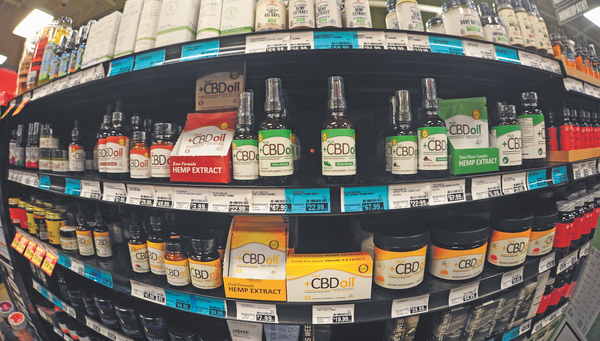 CBD Laws: Dazed and Confused
The sign outside of Family Video in Kalkaska lets drivers know the store has more than just movies. The sign reads: &...
Read More >>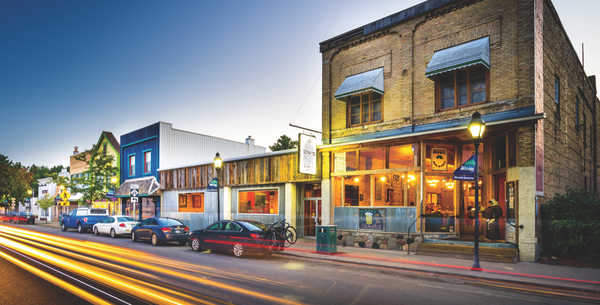 Small Up North Towns on the Rise
Spotlight on Bellaire (pictured)Seems Traverse City isn't the only place in the region making those "Best...
Read More >>
↑