Locally Grown Issues
We have parking, tree and communication issues, all locally grown.
Some people are now claiming downtown Traverse City has a parking problem. No kidding.
Parking is scarce downtown, at least in part because planners and decision-makers from a couple decades ago decided downtown residential units need not include at least one parking spot per household as is the case in the rest of the city. You can see the problem. It's a mystery why those making the decision at the time didn't.
They apparently believed people would give up their vehicles just like they did in the big cities. In some places it worked. Boston now allows residential towers with minimal or no parking at all but they have a population density in the region that allows for a robust transit system. And they have a downtown full of the necessities of life within an easy walk or subway ride; small bodegas, grocery stores, hardware stores and more.
Rural areas, which is what Traverse City is, are vehicle-dependent. We have neither the population nor the population density to sustain the same kind of transit system unless we'd like to substantially increase the amount we give to the Bay Area Transit Authority (BATA) every year.
Our downtown does not include life's every day necessities within an easy walk. We have restaurants, microbreweries, bars, and gift shops aplenty -- but a loaf of bread or half-gallon of milk is a trek on foot and BATA just can't run often enough to satisfy last-second errand running. In the winter, walking or waiting for a bus is simply untenable for many people.
We keep talking about affordable housing and making efforts to encourage developers to include it in their downtown projects. Fair enough. But those residents will have vehicles whether we want them to or not, and their affordable housing becomes unaffordable if they have to pay to park in city lots.
If we're talking about so-called workforce housing, the economics become even more problematic. Most downtown jobs are not high-income careers. Barely above minimum wage is a more likely scenario. To consider subsidizing housing for those folks while at the same time forcing them to pay a significant chunk of their paycheck for parking is just daffy.
We might consider revisiting downtown zoning that does little but make an already challenging situation worse.
People who do live downtown might want to venture out occasionally, probably in their vehicle. Maybe a drive out on Old Mission peninsula, for example.
If you drive out the East Bay side on Bluff Road, you'll see some pretty dramatic changes in one four-mile stretch; the County Road Commission is cutting down hundreds of trees, all in the name of safety. They are in the right-of-way and too close to the road, they say. Not everybody is happy about it.
Typically when safety is the reason used for this kind of thing, there are statistics aplenty. Accidents, injuries and even fatalities pile up until a traffic light is installed or an intersection redesigned or a bunch of trees cut down. We didn't really get those numbers this time.
There's no doubt some trees along that route are really close to the road. It's also true some of the trees now being designated for the executioner's saw are close enough to the water to help maintain the little embankment between road and water. Trees are outstanding natural erosion control devices; stumps not so much.
Nobody likes dangerous roads. But trees that actually help hold the road in place are pretty important. A safer road that eventually collapses into the bay won't be of much use.
Our county board has a different issue – it appears there's a communication problem. Or a lack of it.
The board's job is to set policy, and County Administrator Tom Menzel's is to implement that policy. When the previous regime's tenure ended with a thud at the polls, a philosophical shift occurred.
That leaves Menzel implementing policies created by a board that no longer exists. If the new board wishes to create new policies, they should probably spell that out. What policy changes do you want to make? What do you want administrator Menzel to do? The day-to-day minutiae of county business isn't the board's job. Create a policy, expect the administrator and county staff to implement it, move along.
At the same time, it would probably be a good idea if the administrator did a better job of communicating with his bosses. Upper management types like elected officeholders rarely like surprises.
Maybe they should talk to each other. Everybody's on the same team, so it would be nice if everybody made nice. That would make the team owners – that's us – happy.
Trending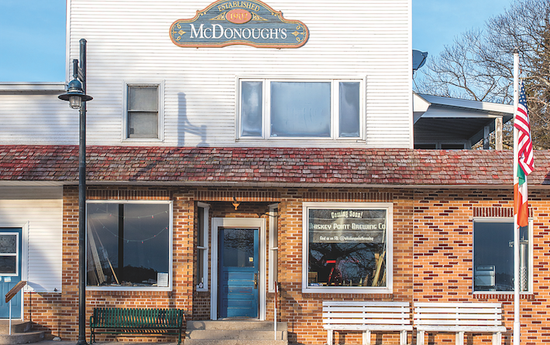 Welcome to Michigan's Most Remote Brewery
After years of planning and honing his beer-making skills, this spring, Patrick McGinnity plans to open Beaver Island&rsqu...
Read More >>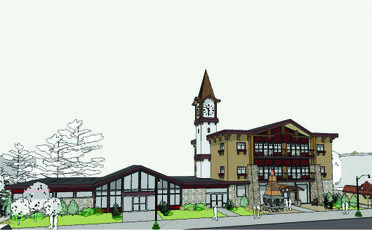 Gaylord: A boomtown Up North
Gaylord native Gary Scott had moved to Indiana, where he and some partners started a business to invest in distressed prop...
Read More >>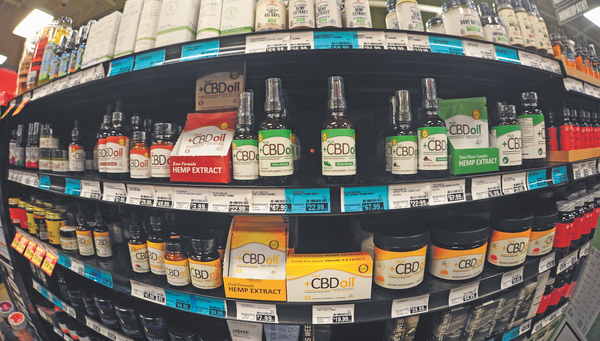 CBD Laws: Dazed and Confused
The sign outside of Family Video in Kalkaska lets drivers know the store has more than just movies. The sign reads: &...
Read More >>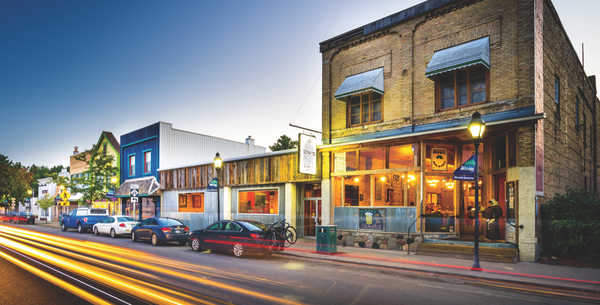 Small Up North Towns on the Rise
Spotlight on Bellaire (pictured)Seems Traverse City isn't the only place in the region making those "Best...
Read More >>
↑