Respecting the River
Guest Opinion
Forever, the Grand Traverse Band of Ottawa and Chippewa Indians (GTB) has regarded the water — and the Boardman/Ottaway River — as most would view the closest of family: beloved relatives. As tribal chairman, I wish to express deep support for all efforts that protect, preserve and restore our shared freshwater resources, including FishPass, which calls for the replacement of the deteriorating Union Street Dam in downtown Traverse City with an improved barrier featuring a fish-sorting channel.
For nearly 20 years, the GTB has been a leader in the Boardman/Ottaway River Ecosystem Restoration efforts, and for over a decade, we have been an integral part of FishPass.
Recently, a single individual challenged this comprehensive, collaborative project in court, over the definition of "parkland purpose." This case came at the eleventh hour, after decades of thorough review and input from hundreds of citizens from communities connected to the river. FishPass' project leaders defended the project with facts, science, and integrity. Yet somehow, the project has been sent to trial later this spring.
How does one voice overturn the collective desires of a region? Of a watershed? Of a community and its cultures? I feel compelled to remind us all of the notion of respect. Recent decisions involving FishPass and the river have been void of respect; respect for all beings within and beyond the river and its banks. Respect for the system in its entirety.
While the GTB is not a part of this litigation, we are directly impacted by its outcome. The Ottaway river is a part of our way of life.
For decades, the GTB has worked tirelessly with committed partners to restore the river. We seek to recreate conditions that would have been found by the Anishinabek people, thousands of years before the river was exploited in the name of "progress."
In nature, complex problems such as this are often solved in simple ways. That said, at one point the GTB considered that perhaps the simplest way to reconnect the Ottaway was to remove all of the dams. However, removing the last dam, Union Street, would leave no barrier to stop invasive, alien species from entering the already-fragile watershed. There would be no way to hold back enough water to serve the properties on Boardman Lake. In short, we realized that a barrier needed to remain.
Enter FishPass.
FishPass, like the challenge of restoring an ecosystem after centuries of negative human intervention, is complex. I have come to understand that nothing about bringing back native species passage to the Ottaway will be easy or simple.
I am not a biologist or an engineer, but I trust those on my staff who are. I am a leader of a people that believe in connection. In FishPass (as complex as selective fish passage is) I see the highest likelihood of success in allowing native species to reunite with their long-separated brothers and sisters above the dam for the first time in over a century of manmade separation.
A century of trauma through disconnection of family is sadly familiar to our people. We truly see the value of re-connecting communities. Sometimes reconnection comes with a cost. We considered the cost, as it relates to FishPass. To us, the perceived costs (replanted native hardwood trees and enhanced public parkland) are dwarfed by the benefits to the river. Through FishPass, the Ottaway's community will have a chance to reconnect with the Great Lakes.
The GTB believes in the merits of the current FishPass design and we support the completion of the project as originally designed and authorized. Let me be clear, our support of FishPass is not an attack on the civil court action, or its petitioner. Nevertheless, we believe that the current civil court action is frivolous and should be summarily dismissed, allowing FishPass to proceed expeditiously. "Parkland purposes," in any attempt at definition can be broad or narrow, to suit subjective intent, as has currently happened. The real issue is not parkland purposes; it is restoration of the river and its connection with the Great Lakes, establishing FishPass as essential to the real issue.
The completion of FishPass will mark a turning point in the healing of the Ottaway River. From a waterway once plagued by impenetrable dams, the river will be restored and healed to allow for the passage of native fishes like nmé, the sturgeon; namegos, the lake trout; or ogaa, the walleye. From a resource bound with wire fences, FishPass will provide universal accessibility to all beings so they may live and prosper in harmony with our shared beautiful river. When we work together, we all win.
Our shared efforts to protect and revive this watershed represent the foundation of how the GTB views our relationship with the natural world. This work is sacred and we are deeply connected to it. This fishery, and the river are of paramount significance to our way of life, our culture, and economy.
We are confident that FishPass, like the river, will find a way, and we are committed to seeing it through.
David Michael Arroyo was elected Tribal Chairman of the Grand Traverse Band of Ottawa and Chippewa Indians in 2020. He is serving a fifth term on Tribal Council; having been first elected in 2004. Prior to serving on Tribal Council, Chairman Arroyo was an employee of the GTB Economic Development Corporation and worked with several casinos, including Bingo Palace, Leelanau Sands and Turtle Creek. Chairman Arroyo lives in Suttons Bay with his wife and has four children.
Trending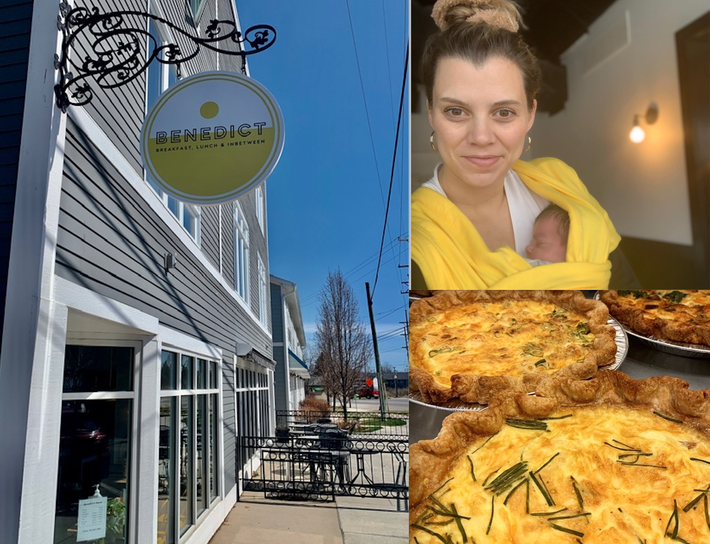 Benedict
No matter the weather, Traverse City's newest breakfast and lunch restaurant, Benedict, radiates a welcome as warm a...
Read More >>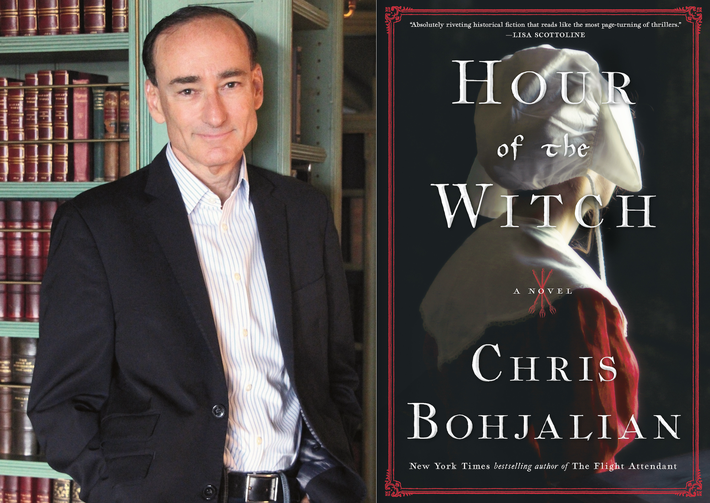 Sneak Peek: Chris Bohjalian to Talk with Locals Before Next Novel Drops
Award-winning author Chris Bohjalian is one of those people who was born to write. A schoolroom hobby-turned-carefully-hon...
Read More >>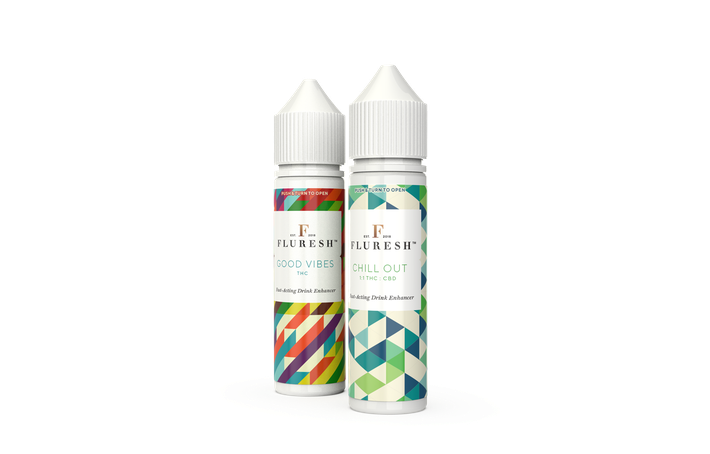 Eat, Drink, Rub: THC Products Review
Progress, thy name is marijuana. Despite what for any other industry would be major stumbling blocks — major disrup...
Read More >>
The DIY Lobotomy
"Did you read the review in The New Yorker of the new Philip Roth biography?" I asked my well-read conservativ...
Read More >>
↑