The (Immediate) Future of Northern Real Estate
Guest Opinion
Welcome to a whole new real estate world. I'm sure you're wondering whether this is the 2008-2012 financial meltdown all over again.
It's not.
Quite the opposite. When this lockdown has passed, and the economy restarts, there's a fundamental change occurring that will have enormous financial benefits locally: Millions of workers will be able to live wherever they choose and work remotely. The technology has been around for at least 25 years, but until now, major industries chose not to radically disrupt a proven business model
The Coronavirus effect, however, has forced every industry to create new platforms, adopt different policies, and learn the do's and don'ts of handling remote employees. Likewise, remote employees have learned how to work from home. This is here to stay. There is no more pre-Coronavirus world, and that will open a whole new real estate market.

Here are three major ways I see it playing out in northwest lower Michigan:

• The demand for Traverse City, Grand Traverse, and surrounding counties is going to be incredible. The flight from huge cities will be a major economic shift. People are going to seek walkable, arts-friendly, beautiful locales with great recreational infrastructure. In any market, real estate values are all about supply and demand.
Locally, demand is already way higher than supply; when this new crowd starts arriving, prices are going to go up even higher. Maybe crazy high. For those who will be horrified by the loss of your "small town's" charm — I get it. I grew up here, too. But there's no stopping it. If you're determined to live where small-town charm is still intact, I'd seriously suggest taking a look at places like Manistee where, today, you can still buy an in-town house for less than $100,000. The good news is you get to cash in high and then go buy low, while still remaining Up North. The crazy Traverse City prices are only going to go up — for years to come.
• We might be beginning the "buy it sight unseen" days. There are plenty of potential buyers who are aware of what each neighborhood or condo project offers — and they might become willing to take a chance with proper video assurances and resulting home inspections, particularly if prices jump higher every month. Early buyers and sellers who adopt this platform will benefit from less competition; cautious people will wait until it becomes mainstream.
• This is not 2008-2012 all over again. There might be a short downturn at the beginning as national news shocks local market conditions. But rest assured: The downturn will be short. The bear of 2012 wasn't that long ago — and people are fully aware opportunity follows. Unfortunately, we will see a spike in foreclosures. But, again, that is another opportunity market.

The future? Until there's a cure or vaccination, tourism will morph — but it will only get bigger. Restaurants will have to physically adapt; takeout will thrive. The weekly rental market will resume and likely grow larger once landlords can assure sanitized conditions at check-in. Monthly rentals will rise in the short term. New construction will become more attractive as existing home prices jump. Rural properties will benefit from an increasingly popular "grow your own food" trend. Farms, which were headed off a cliff price-wise, are going to be saved (somewhat) by increased demand. Large commercial office space is going to take a hit. Small office space will see an increase. Retail stores are going to suffer as online sales supercharge during this period.
Traverse City and all of northwest lower Michigan might well become the most desired place to live in America. I'm not saying this because I found my cheerleader outfit while I was cleaning out my closets during lockdown; I'm saying it because it makes sense.

As always, calamity brings opportunity. And, in the long view, the opportunities that are coming our way are fabulous!

We live in a gorgeous area. The future is very, very bright.
Don't fret. Stay healthy.

Jack Lane grew up here, lives in downtown Traverse City, was never actually a cheerleader, and is the long time host of Ask The Real Estate Guy, airing 8am—9am Saturdays on WTCM-AM 580. See more at www.JackLaneTeam.com or the Jack Lane Team YouTube channel. Or call him at (231) 995-0000.
Trending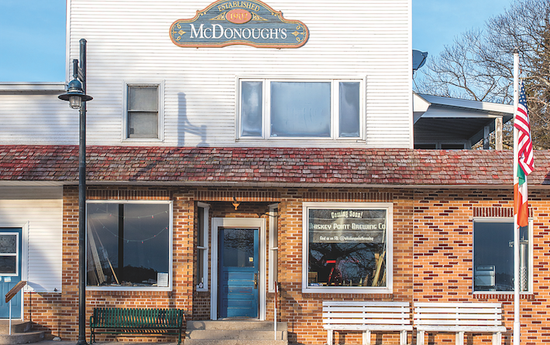 Welcome to Michigan's Most Remote Brewery
After years of planning and honing his beer-making skills, this spring, Patrick McGinnity plans to open Beaver Island&rsqu...
Read More >>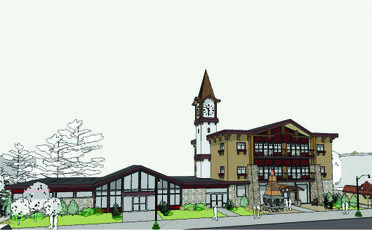 Gaylord: A boomtown Up North
Gaylord native Gary Scott had moved to Indiana, where he and some partners started a business to invest in distressed prop...
Read More >>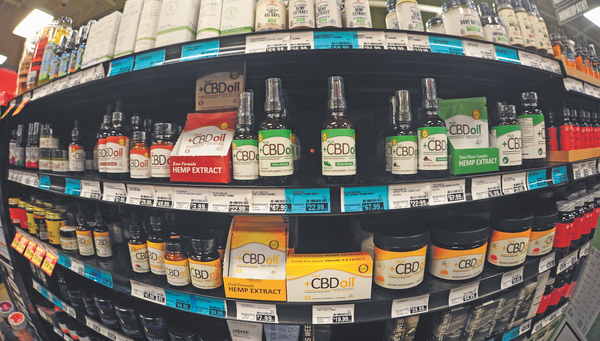 CBD Laws: Dazed and Confused
The sign outside of Family Video in Kalkaska lets drivers know the store has more than just movies. The sign reads: &...
Read More >>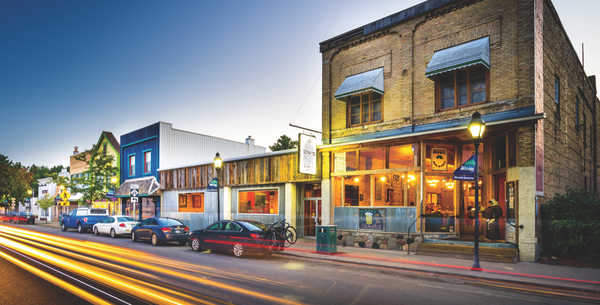 Small Up North Towns on the Rise
Spotlight on Bellaire (pictured)Seems Traverse City isn't the only place in the region making those "Best...
Read More >>
↑