The World Cup
Spectator
The largest athletic contest in the world, by any metric—most athletes participating, most people watching in person, most people watching on electronic media, most countries involved—is currently underway in Qatar. It's the World Cup of football, or what North Americans call soccer. This quadrennial competition determines which country has the best soccer…er, football team.
According to the sport's international governing body, the International Federation of Association Football (FIFA), 250 million people participate in soccer in 211 associations around the world. And Bleacher Reports says of the 195 recognized countries in the world, only 35, including the U.S., consider a sport other than soccer their favorite.
More than 200 eligible associations can participate in the qualification process, which began in 2019. The final 32 countries collectively play 64 games over 29 days in an elimination tournament. FIFA is predicting a total electronic viewership of more than five billion. That averages to about 227 million viewers daily. (By comparison, the 2022 Super Bowl had about 208 million electronic viewers.)

So, yeah, it's a pretty big deal for most of the world. So why is it being held in Qatar?
Qatar is a small peninsula that juts out from eastern Saudi Arabia into the Gulf of Bahrain to its west and the Persian Gulf to its east and north. It covers just over 4,600 square miles, about 80 percent the size of Connecticut. There is a permanent population of about 2.99 million according to 2022 United Nations estimates, but only about 300,000 are actually Qatari citizens. The rest are resident aliens working in white collar and construction jobs.
They describe their form of government, in a delightful oxymoron, as a "semi-constitutional monarchy" with a "partially elected" Consultative Assembly with extremely limited powers. The real boss is the emir, who functions as both the head of state and chief executive officer of the various monarchy-controlled businesses.
Global Finance lists them as the fourth richest country in the world, and their citizens enjoy average per capita incomes in the six-figure range, according to the World Bank. The money comes from massive reserves of petroleum and natural gas, which make up 70 percent of the government's revenue and 60 percent of their gross domestic product.
The country's constitution (remember, they have a "semi-constitutional" government) calls for equal rights for everyone, and women enjoy far more rights than do the women in neighboring Saudi Arabia; Qatari women can drive, vote, run for office, own businesses, etc. But the U.S. State Department says Qatari women, generally, are paid far less than men for the same job and there are significant inequities in marital and child custody issues. Domestic violence is rarely investigated or considered seriously.
It's worse for the LGBTQ+ community. The government does not recognize same sex marriage or civil partnerships, and it is actually illegal to campaign for LGBTQ+ rights. Homosexual acts are illegal and can result in a three-year prison sentence in civil courts but call for the death penalty in Muslim Sharia courts. (There is no record of anyone being executed for engaging in homosexual acts, but the Sharia court system isn't exactly transparent.)
Given all that, how did little Qatar secure the rights to the world's biggest sporting event, the smallest country to ever do so? According to our Department of Justice (DOJ), they did it the old-fashioned way—bribery and plenty of it. (The same way, by the way, Russia won the rights to the 2018 tournament.) And they have the convictions and confessions to prove it.
Over the course of a multi-year FIFA corruption investigation, more than 50 FIFA officials and sponsors were ultimately indicted by our DOJ, charged with all manner of criminal conspiracies but mostly racketeering and money laundering. Four corporate sponsors and 27 individuals pleaded guilty and a dozen others were convicted at trials. Some who were charged died before they could be brought to justice, and some fled to countries without extradition treaties before they could be arrested. The U.S. ultimately seized more than $200 million of the ill-gotten gains from the corrupt officials.
Qatar's internal preparation for the tournament didn't go so smoothly, either. According to Forbes, they spent a staggering $200 billion constructing new stadiums, housing, transportation, and other infrastructure, by far the most expensive World Cup ever. They did it using imported labor from Pakistan, Sri Lanka, India, and Bangladesh, and they weren't especially careful about it. Human Rights Watch claims there is "clear evidence of thousands of migrant worker deaths in the lead-up to the World Cup."
Soccer is sometimes called "the beautiful game," and sometimes it is. But behind the scenes it can be an ugly game involving remarkable corruption ultimately rewarding an oppressive host nation.
(In 2026, the World Cup tournament will be shared by the U.S., Canada, and Mexico. To date, there is no evidence of corruption in the bidding process.)
Trending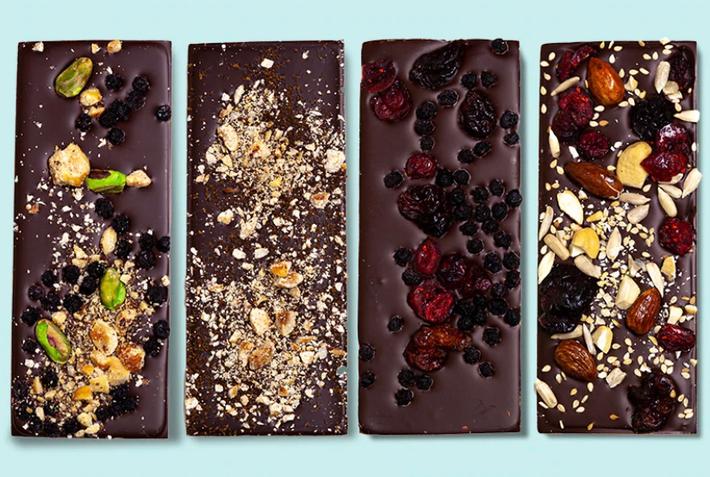 Curated Chocolate Pairings
Valentine's Day is approaching, and that has us thinking about our very favorite food: chocolate. We like it in drin...
Read More >>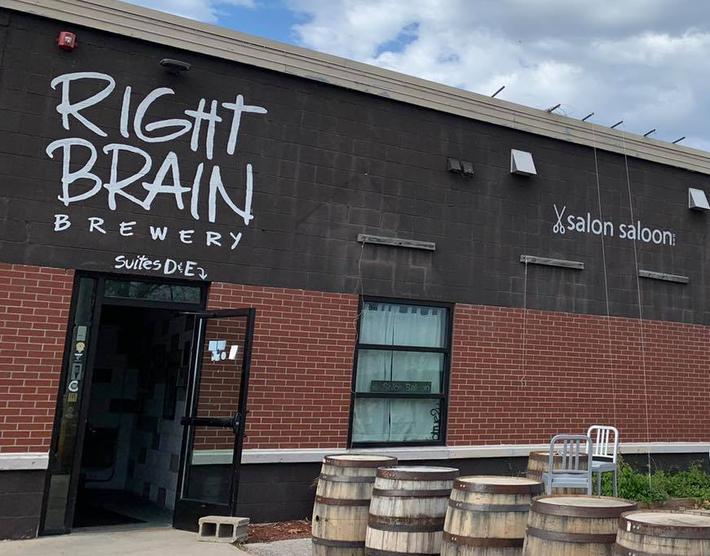 15 Years of Right Brain Beers
It's been 15 years since Right Brain Brewery of Traverse City opened their doors to bring you creative, sometimes za...
Read More >>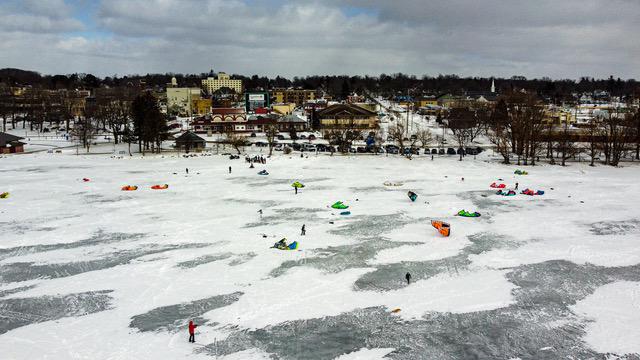 Flying Through the Snow
Leave the daily grind and head to a winter wonderland at the Midwest Snowkite Jam at Lake Cadillac Resort. Friday, Feb. 3,...
Read More >>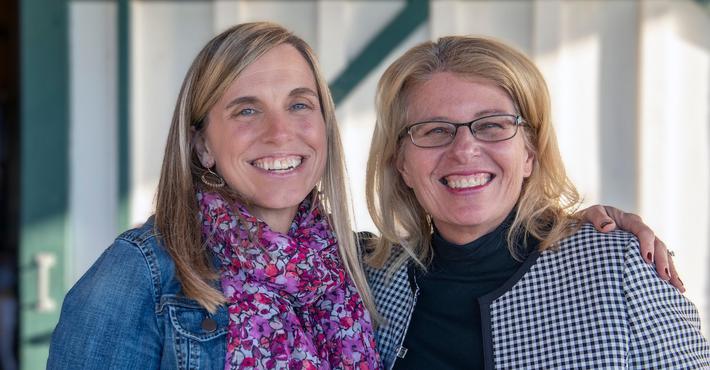 Wing Women: Beside Every Great Woman Is Another Great Woman
Friends. Mentors. Colleagues. Sisters, moms, and cousins. No woman is an island, and this week we're celebrating the...
Read More >>