Trump, Putin, and Xi Ponder Nuclear Strategy
On October 20, the President announced our withdrawal from the Intermediate-Range Nuclear Forces (INF) Treaty after the required six-month warning period. That move could either spell the beginning of an arms race or a sea change in global security.

The INF Treaty banned for the first time an entire category of nuclear-armed weapons. Such weapons destabilized the nuclear balance when they were installed in Europe in the mid-1970's, but through negotiation, the U.S. and USSR agreed to destroy almost 2,700 missiles and launchers.

Unfortunately, since Reagan's day, technology and the rise of China undermined INF. New weapons not covered by the Treaty and China's emergence as the number two global power in all but nuclear weapons – diminished the treaty's relevance.

President Trump came into office promising to get the U.S. out of "unfair" agreements, including INF, and to increase our nuclear capabilities By recently appointing arms control skeptic John Bolton as National Security Adviser, the President set the stage either for an arms race that could bankrupt Russia (and maybe us, too) or dramatic new approaches that could redefine how the global strategic balance is managed. Given the President's penchant for drama and his self-image as a great negotiator, don't bet on the arms race just yet.

Last December, the President announced a strategy to compel Russia back into compliance with INF: diplomacy, sanctions and developing new U.S. weapons beyond INF limitations. When Moscow responded with counter-charges of U.S. violations, on October 20, the President announced at a rally, "Russia has violated the (INF) agreement…and we're not going to let them violate a nuclear agreement…"

But our deal-maker President left the door open for negotiations, saying "We'll have to develop those weapons, unless Russia comes to us and China comes to us and they all …say, 'let's really get smart and let's none of us develop those weapons'…" Mr. Trump added, "(An arms race is) a threat to whoever…China …Russia and…anybody else that wants to play that game..."

Later, in Moscow, National Security Advisor John Bolton received a surprisingly muted reception. In his lengthy meeting with Bolton, Putin warned that it is"very dangerous" to dismantle a global arms control system and added, "There would be nothing left except an arms race," and that Russia's response would be "very quick and effective." Further, Putin also left the negotiations door open, saying that new Russian missiles would be deployed only in response to the arrival of U.S. missiles in Europe.Bolton's Russian counterpart added that the Kremlin was "ready to work with the U.S. to remove mutual grievances" over the INF.

Since the President's announcement, European reaction reflects the growing gaps among the U.S., the E.U. and the U.K. The British have come out in support of the President's decision, saying Moscow has "made a mockery" of the INF agreement and "Russia needs to respect the treaty obligation that it signed." But while E.U. and some German leaders expressed alarm at a return to Cold War confrontations, some welcomed the demise of INF and hope the U.S. will build up its nuclear arsenal in Europe to counter Russia's assertiveness in Ukraine and elsewhere.

The net result of all this posturing preceding the President's November 11 meeting with Putin leaves open the chance for a strategy to dispense with the INF problem. We could agree to use the six-month withdrawal hiatus to preserve the treaty by negotiating a compromise over both sides' complaints -- ours about Russia's missiles and Russia's about our "Aegis Ashore" missile defenses in Romania that they see as an INF violation. The sides could thereby rescue INF or, consistent with Bolton's preference for "arms control without agreements," they could opt for ignoring each other's violations yet continue honoring some INF constraints voluntarily, making the treaty irrelevant.

But the President's frequent references to China suggests he has more on his mind. China was not affected by INF limits and has built up a significant arsenal of INF-type missiles that allow China to challenge U.S. and allied forces in the Pacific and in South Korea. How the President might play "the China card" with Putin is unclear. The U.S. shares Russia's concerns about a rising China and may be looking for a common approach in restraining Beijing's ambitions. But Russia and China have their own cards to play and may prefer to align together against the U.S.
I predict the INF Treaty will die and, sadly, arms control as a process might die too. At stake for both Russia and the U.S. are not only the INF limitations, but also the future of the New Strategic Arms Reduction Treaty (New START) that comes up for renewal in 2021. While President Trump has also characterized New START as "a bad deal," it's renewal would retain limits that both sides have viewed as sufficient.

If New START also dies, we might begin a costly and senseless new arms race. Indeed, with Russia already invested in new missiles and U.S. manufacturers and the Pentagon eager to jump in, an arms race that no one wants seems likely.

Or will the President use his warm relationship with Putin to apply further pressure on China? Xi Jinping does not want the U.S. and Russia to move closer together at China's expense. Could the President's suggest a three-way discussion about a new approach to limiting offensive weapons – one based on unilateral self-restraint and transparency – (the John Bolton approach), rather than negotiated agreements? Or is that giving the present Administration too much credit for strategic thinking? What happens in the next six months will tell us more.

----
Jack Segal and Karen Puschel co-chair the International Affairs Forum, which partners with the National Writer's Series on November 15 at the City Opera House in TC to present former White House counterterrorism chief and author Richard Clarke. Jack and Karen both worked on strategic and space weapons negotiations with the USSR in the mid-1980s.
Trending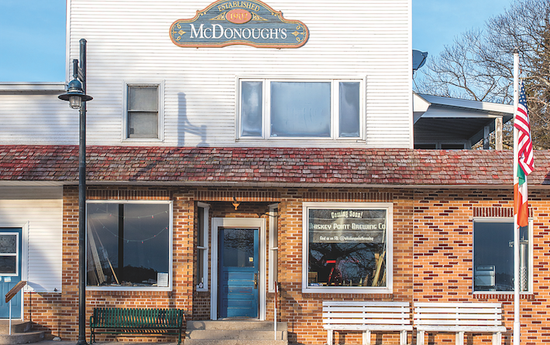 Welcome to Michigan's Most Remote Brewery
After years of planning and honing his beer-making skills, this spring, Patrick McGinnity plans to open Beaver Island's first microbrewery. Opening a craft brewery is challenging. Opening one on a remote island in Lake Michigan that's either a 15-minute plane ride or a two-and-a-half-hour ferry ride from ...
Read More >>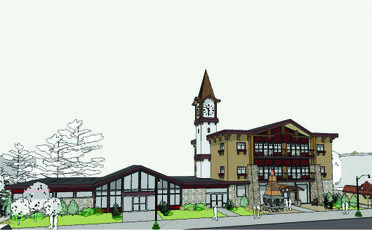 Gaylord: A boomtown Up North
Gaylord native Gary Scott had moved to Indiana, where he and some partners started a business to invest in distressed properties. He was talking to a banker in Detroit about real estate in Bloomington when he asked what kind of deals might be available in northern Michigan. ...
Read More >>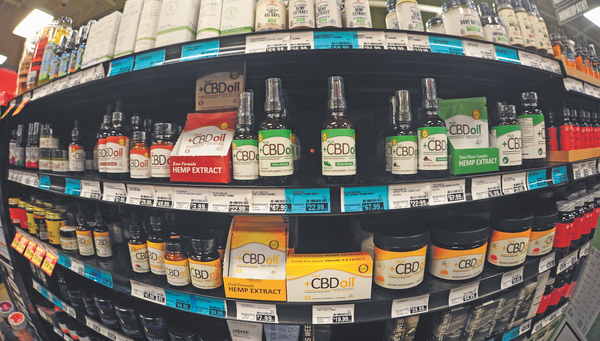 CBD Laws: Dazed and Confused
The sign outside of Family Video in Kalkaska lets drivers know the store has more than just movies. The sign reads: "CBD PRODUCTS NOW AVAILABLE HERE! CHECK IT OUT." CBD is short for cannabidiol, a kind of chemical compound that occurs naturally in hemp and marijuana plants, but does ...
Read More >>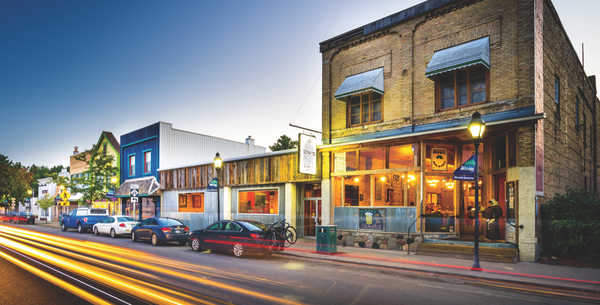 Small Up North Towns on the Rise
Spotlight on Bellaire (pictured)Seems Traverse City isn't the only place in the region making those "Best of" lists. The Antrim County hamlet of Bellaire was recently named to the list of Best Lakeside Towns in the U.S. by Country Living Magazine, alongside the likes of Vergennes, Vermont, Greenville, ...
Read More >>
↑