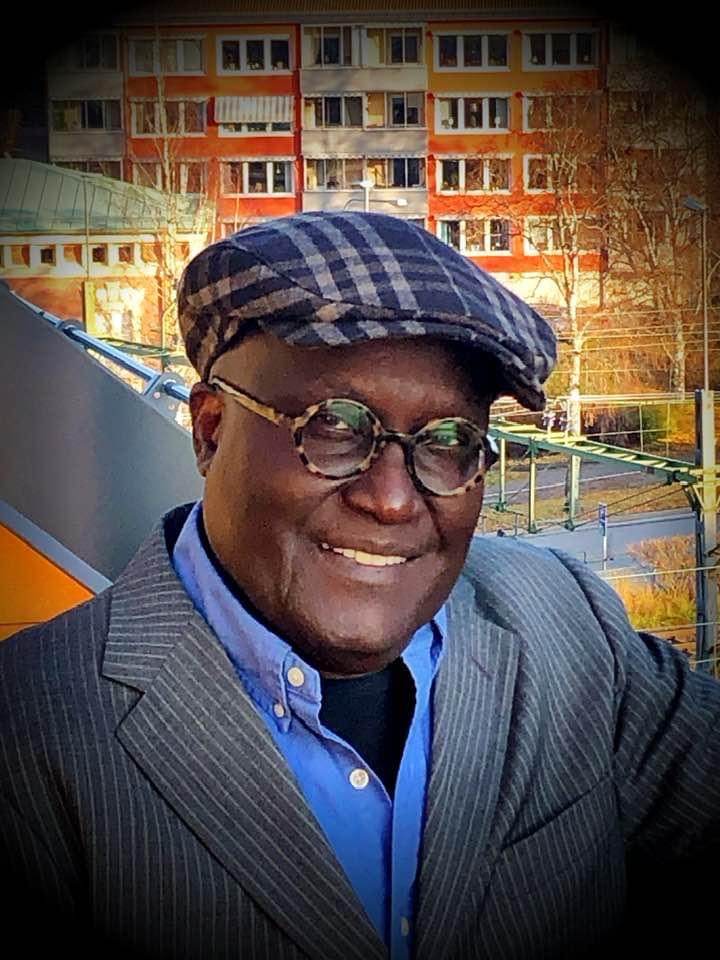 Isiah Smith, Jr. | Author
Isiah Smith, Jr. is a retired government attorney. He was born in Blakely, Georgia, but considers Miami, Florida, his adopted hometown.
May 7, 2022
In Reading Dangerously, Azar Nafisi writes that books "represent the unruly world, filled with contradictions and complications, a world that threatens the totalitarian mindset by being beyond its control." Perhaps that is why numerous governors and school boards in A... Read More >>

March 19, 2022
Russia's unprovoked aggression in Ukraine has the West, and the rest of the world, scrambling to understand Putin's motives and motivations. Churchill's description of Russia rings as accurate today as it did in 1939, when he said, "Russia is a riddle, wrapped in a... Read More >>

Nov. 27, 2021
As the birthdays accumulate, piling up like so many layers of dry leaves freshly fallen on fallow ground, one can't resist the urge to ask, for the 73rd time, "What's next?" It's both a micro question, like "What to write next?" and a macro one: &... Read More >>

Oct. 2, 2021
"It feels as if nothing can be overcome. Everything is being relitigated." – Maureen Dowd
The halfway point of our 34-mile bike ride is Harbor Springs – our favorite destination, rich with Michigan history.
Ancient glaciers wrote the ... Read More >>

Aug. 7, 2021
More words have been written about Albert Einstein than almost any person who has ever lived. In all those mountains of words, consisting of facts every reasonable well-educated student knows, there is almost no mention of his devotion to civil rights.
Books about Einstein continu... Read More >>

June 12, 2021
Behind every great fortune lies a great crime. — Honore de Balzac
Big Tech is not really who we think they are. We think they are simply hotbeds of innovation that represent the pinnacle of human ingenuity and creativity. They are also symbols of technol... Read More >>

May 1, 2021
It pierced me to my core when I read the local news accounts of the racist Snapchat that several students from TCAPS and other local school districts had exchanged messages on a "Slave Trade" Snapchat group, in which they posted racist, homophobic, antisemitic, anti-disability... Read More >>

April 17, 2021
"Did you read the review in The New Yorker of the new Philip Roth biography?" I asked my well-read conservative cousin. (Yes, Black conservatives do exist!)
"No," he responded. "I don't read The New Yorker; too liberal."<... Read More >>

Feb. 13, 2021
"Each of us is more than the worst thing we've ever done." — Bryan Stevenson, in his 2014 memoir, "Just Mercy: A Story of Justice and Redemption."
Leo Tolstoy wrote, "There are no conditions to which a man may not become accustomed, particular... Read More >>

Jan. 16, 2021
Whew! Glad that's over. It looks like we have survived the worst!
As America's annus horribilis limps to a merciful close, we must resist the impulse to celebrate, assuming the worse is over. While it is true that we somehow managed to avoid a total American apocalypse, we came al... Read More >>

Nov. 28, 2020
America's war on drugs was a fraud. Paraphrasing Shakespeare, it was a "tale … full of sound and fury, signifying nothing." Nothing, that is, but a pretext to punish disfavored individuals and groups. Addicts needing medical care were treated like hardened crimina... Read More >>

Oct. 10, 2020
Ludwig Van Beethoven wrote, "Music is a higher revelation than all wisdom and philosophy. Music is the electrical soil in which the spirit lives, thinks, and invents."
Two new songs by country music singer Mickey Guyton accomplish that and... Read More >>

Aug. 8, 2020
Picture it: The last day of July 2020. We are social distancing in a backyard in Traverse City, with friends, bemoaning the state of our country. We represent different cultures, ethnicities, and national origins. We are united in our despair.
"How did this happen?" so... Read More >>

June 6, 2020
Benjamin Franklin was a serious chess player who was captivated by the game's metaphorical possibilities. During the American Revolution, Franklin was playing chess when his French opponent put Franklin's king in check. The rules required Franklin to protect the king, but inst... Read More >>

March 28, 2020
If the events of the last several weeks have taught us anything, it is how fragile we are. Not only our physical being but also everything in our world, which exists in a state of uncertainty. Everything can change in a second — a nanosecond, really.

The tumult that... Read More >>

Jan. 18, 2020
Economic equality is a good, if essentially elusive, goal. It has become fashionable in some political circles to blame capitalism for Americans' economic inequality. But are we to believe equality can only be achieved if capitalism dies? Can we have capitalism andeconomic equality?... Read More >>

Sept. 7, 2019
America would be a much different country today if JFK had not suffered from a bad back and other serious medical conditions.

If, like a young Donald Trump, JFK had been stricken by "deadly bone spurs" in his foot, he might never have joined the Navy, never have bec... Read More >>

May 4, 2019
Americans generally trust journalists about as much as they trust roadside sushi stands. Just because the salmon rolls look good doesn't mean you ought to be eating them. The news we consume can be as unhealthy as raw fish gone bad. And "news" can take up parasitic resid... Read More >>

Feb. 16, 2019
"First you take a drink, then the drink takes a drink, then the drink takes you." ― F. Scott Fitzgerald

Life told in anecdotes:

You enter a dark cave, shadows dance upon the wall, twisted dark figures pas... Read More >>

Jan. 19, 2019
Imagine this: A long black limousine floats to the edge of the sidewalk curb on Fifth Avenue and parks between the Cartier and Rolex watch shops. Shoppers on "The Avenue" are used to seeing such high-end shoppers being driven to the most expensive shops in New York.&nbsp... Read More >>