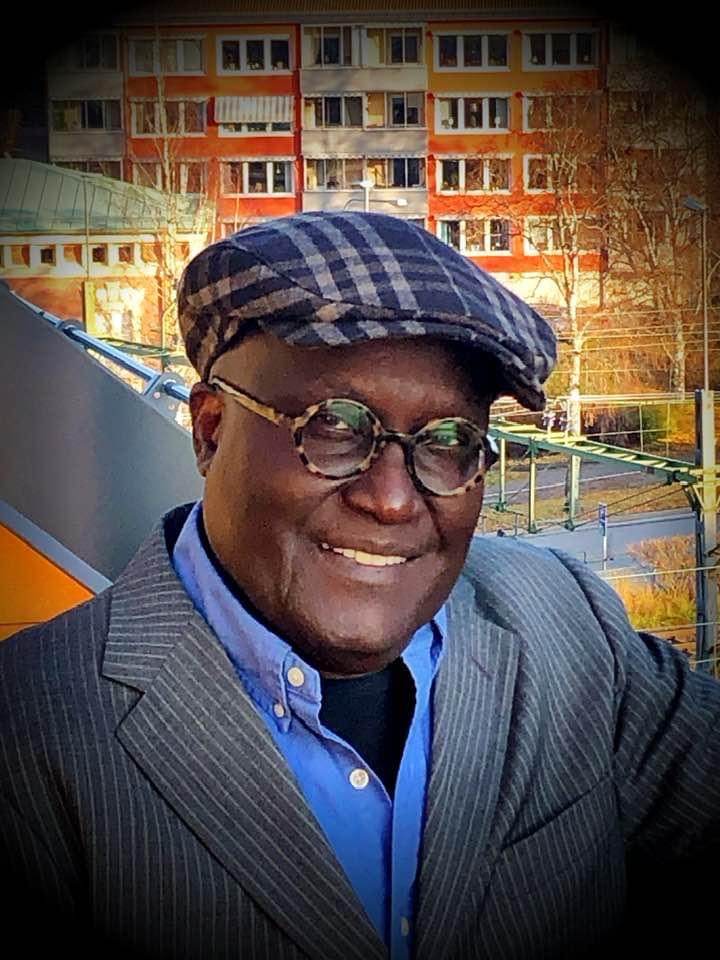 Isiah Smith, Jr. | Author
Isiah Smith, Jr. is a retired government attorney. He was born in Blakely, Georgia, but considers Miami, Florida, his adopted hometown.
Sept. 7, 2019
America would be a much different country today if JFK had not suffered from a bad back and other serious medical conditions.

If, like a young Donald Trump, JFK had been stricken by "deadly bone spurs" in his foot, he might never have joined the Navy, never have bec... Read More >>

May 4, 2019
Americans generally trust journalists about as much as they trust roadside sushi stands. Just because the salmon rolls look good doesn't mean you ought to be eating them. The news we consume can be as unhealthy as raw fish gone bad. And "news" can take up parasitic resid... Read More >>

Feb. 16, 2019
"First you take a drink, then the drink takes a drink, then the drink takes you." ― F. Scott Fitzgerald

Life told in anecdotes:

You enter a dark cave, shadows dance upon the wall, twisted dark figures pas... Read More >>

Jan. 19, 2019
Imagine this: A long black limousine floats to the edge of the sidewalk curb on Fifth Avenue and parks between the Cartier and Rolex watch shops. Shoppers on "The Avenue" are used to seeing such high-end shoppers being driven to the most expensive shops in New York.&nbsp... Read More >>

Dec. 8, 2018
"So let us begin anew — remembering on both sides that civility is not a sign of weakness, and sincerity is subject to proof." — President John F. Kennedy, Jan. 20, 1961, inaugural address
For the third year in a row, the ... Read More >>

Sept. 29, 2018
Ostersund, Sweden — On May 28, 1788, in Federalist 78, Alexander Hamilton wrote that the judiciary is the least dangerous branch of government. Judges under the Constitution, he wrote would possess "neither force nor will but merely judgment."
Add these vie... Read More >>

July 28, 2018
In "A Moveable Feast," Hemingway wrote that anyone lucky enough to have lived in Paris as a young man carries the memory of Paris with him wherever he goes.
I think that's true of anyplace one happens to have spent considerable time during their formative years. ... Read More >>

June 2, 2018
Who would want to be judged by the worse things they had ever done?
Who believes that it's appropriate to condemn someone based solely on passionate allegations, and in the absence of other evidence?
Some allegations may well be (and are) accurate and sustainable. Bu... Read More >>

Feb. 24, 2018
I seldom attend church — unless I'm in Miami, where I spend a part of each winter.
My relationship with religion is tenuous at best. However, I am capable of holding two opposed ideas in my mind at the same time while still maintaining the ability to function (apologie... Read More >>

Jan. 27, 2018
On May 7, 2016, a 30-year-old woman aboard an American Airlines flight from Philadelphia to nearby Syracuse, New York, had a fellow passenger escorted off the plane for suspected terrorist activity. The suspected "terrorist" was Guido Menzio, a young decorated I... Read More >>

Aug. 26, 2017
There's seems to be something in the mysterious makeup of the American mind that longs for a time when kings ruled, and the people followed with blind allegiance.
You can see it in our morbid fascination with the British royal family, and the continued deification of Princes... Read More >>

June 17, 2017
It's an early hot, sultry Virginia morning, and I'm drenched with sweat. A pressure that feels like a two-ton elephant is crushing my chest, and I'm slipping into the darkness.
A sharp pain cuts through my chest. So, this is what it's like to die.
...
Read More >>
April 1, 2017
It would have been a gas to sit on a pillow beneath the womb of Baldwin's typewriter and catch each newborn page as it entered this world of ours. &... Read More >>


Jan. 28, 2017

"Enlightened statesmen will not always be at the helm"

-- JAMES MADISON

I like to start an essay with a touch of humor and -- I hope -- brilliant witticisms. But I just can't bring myself to this time. Since early November, I... Read More >>