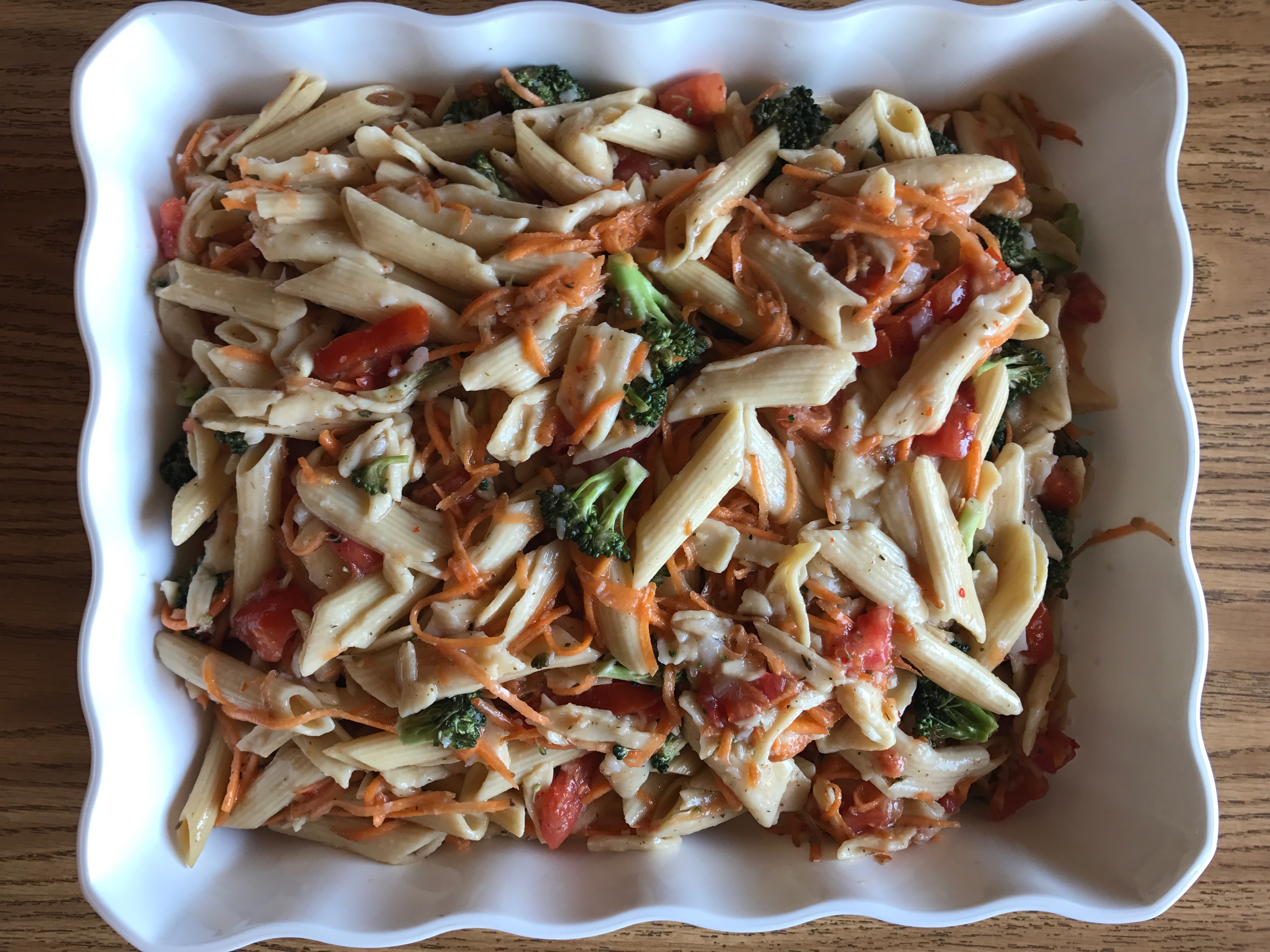 5 Veggie-Heavy Recipes from the Food-Service Front Lines
Cafeteria-tested, kid-approved
Restaurant chefs get all the attention. And while certainly deserved — the North is home to loads of lauded food artists, after all — the acclaim overlooks an equally admirable culinary caste, one that doesn't face dainty groups of self-appointed foodies expecting to be wowed, but rather, mobs of picky 6- to 12-year-olds certain they'll be disappointed.
The plight of school food service directors is one that processed and prepared food was supposed to make easier. But it's been a real burden, sacrificing flavor, nutrition, and not just a few lunchroom cooks' reputations.
Not so for the food service directors leading the lunchrooms of the Michigan schools that are part of the state's 10 Cents a Meal program, a movement born and proven in northern Michigan. Every week, these folks receive truckloads of locally grown produce and repeatedly rise to the challenge crafting delicious fruit and veggie dishes kids crave.
In the spirit of harvest season, we tapped five of these food service directors for their students' favorite recipes, each pared down to serve a single family. Our thought? If these eats can wow the persnickety palates of kids, imagine what they'll do for you.
BONUS RECIPE
Vegetable Pasta Salad (pictured)
Recipe courtesy of Beth Kavanaugh, food service director, Public Schools of Petoskey
Gather
16 ounces penne pasta
1/2 cup fresh chopped broccoli
2/3 cup fresh chopped tomatoes
1/2 cup fresh shredded carrots
1 cup fat free Italian dressing
Make
Heat water to a rolling boil. Slowly add penne pasta while stirring until water boils again. Cook uncovered for approximately 8–10 minutes. Do not overcook. Drain and rinse under cold running water. Wash fresh vegetables thoroughly to remove dirt and other contaminants. Add the vegetables to the cooled pasta. Shake up dressing and pour over pasta and vegetables. Toss lightly to combine and coat evenly. Serve and enjoy.
Sausage Kale Soup
Recipe courtesy of Nathan Bates, food service director, Boyne Falls
Gather
2 large sweet onions, diced small
1 large carrot, diced small
2 pounds ground italian sausage
2 tablespoons butter
2 tablespoons flour
1 bunch kale, stems removed, sliced thin
2 pounds Yukon Gold potatoes, halved and sliced
2 tablespoons fresh oregano, minced
2 tablespoons fresh basil, minced
5 quarts chicken stock
salt and pepper to taste
Make
In a large soup pot, brown and drain the sausage. Remove the sausage and place it on a towel lined plate. On medium heat, sauté the onions and carrot in butter until soft. Add the kale and potatoes and cook a few minutes more. Add the herbs, salt, and pepper. Then the flour. Stir constantly for a few more minutes then slowly pour in the stock while stirring. Add the sausage back in and simmer until the potatoes are fork tender. Adjust the seasonings to taste.


Kale Chips
Recipe courtesy of Jodi Jocks, dietician, T​​​​​​​​raverse City Area Public Schools
Gather
One bunch kale
Two tablespoons olive oil
Salt and pepper, to taste
Make
Remove stem of each kale leaf with scissors or kitchen knife. Cut into 'chip-size' pieces (about 2-by-2-inch pieces). Wash and drain leaves, then toss in oil and season with salt and pepper. Line a baking sheet with parchment paper. Spread the leaves on the parchment paper in a single layer.(Do not crowd the leaves or they will not dry evenly. If necessary, bake in more than one batch or on several trays.) Bake at 350°F for about 10 minutes or until crisp, but not yet beginning to burn. Hint: If using a convection oven or setting, turn off fan or kale will blow around.

Harvest Salad
Recipe courtesy of Jackie Cobb, food service director, Glen Lake Community Schools
Gather
(for dressing)
¼ cup nonfat Greek yogurt
¼ cup low-fat mayonnaise
½ cup local maple syrup
¼ cup + 2 tablespoons apple cider vinegar
1 cup 80/20 blend oil
pinch of salt and freshly ground pepper


(for salad)
9 Bean Rows' Perfect Salad Mix
2 large Bardenhagen Honeycrisp Apples
½ cup local dried cherries
1 cup butternut squash
½ cup roasted sunflower seeds
Make
Whisk together the first four dressing ingredients until well blended. Slowly stream the oil into the dressing mixture, whisking constantly until you have an emulsified dressing. Taste and add a pinch of salt for balance. Place all of the salad ingredients in a large bowl. Add about ¼ cup of dressing and gently mix together with salad. Be careful not to overdress the salad! Add freshly ground black pepper to taste. Serve and enjoy!

Carrot Fries
Jenna Nofsinger, food service director, Frankfort Elberta Area Public Schools
Gather
2 pounds carrots, peeled and cut into small sticks, about ½-inch thick
1 tablespoon vegetable oil
¼ teaspoon chopped raw garlic
¼ teaspoon ground oregano
½ teaspoon salt
black pepper to taste
Make
Toss carrots with all other ingredients. Roast at 400 about 20 minutes in conventional oven (350 about 15 minutes in convection oven) on parchment-covered baking sheets, not more than two layers of carrots per sheet, stirring twice during cooking, until tender but not mushy.

Best. Idea. Ever.
Fifteen years ago, Traverse City-based Groundwork Center for Resilient Communities began preaching a big, fat, obvious idea Up North: Serve local kids school lunches made with — wait for it — local fruit and vegetables.
Turns out, big, fat, and obvious isn't always easy. But after a decade of effort, fundraising, and community and logistical support (here's looking at you, Cherry Capital Foods distribution), the group launched the 10 Cents a Meal pilot program. It would devote a single dime to putting local produce on each lunch plate served to students in several area school districts. The participants — Glen Lakes Community Schools, elementary schools in Traverse City Area Public Schools, and Suttons Bay Public Schools — agreed to devote a dime in kind.
In year one, the schools spent $30,000 on locally grown fruits and vegetables. Year two, they purchased nearly $150,000 worth. Today, thanks in no small part to the local school food service directors who translate parsnips and kale into dishes kids actually enjoy, the 10 Cents a Meal program has caught the eyes (and $375,000 in matching funds) from Michigan legislators. It now serves about 95,000 students at schools in 29 counties while supporting nearly 100 Michigan farms.
Trending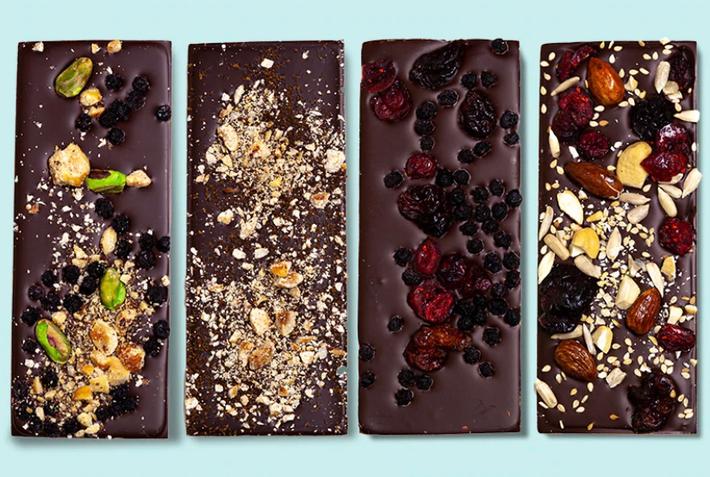 Curated Chocolate Pairings
Valentine's Day is approaching, and that has us thinking about our very favorite food: chocolate. We like it in drin...
Read More >>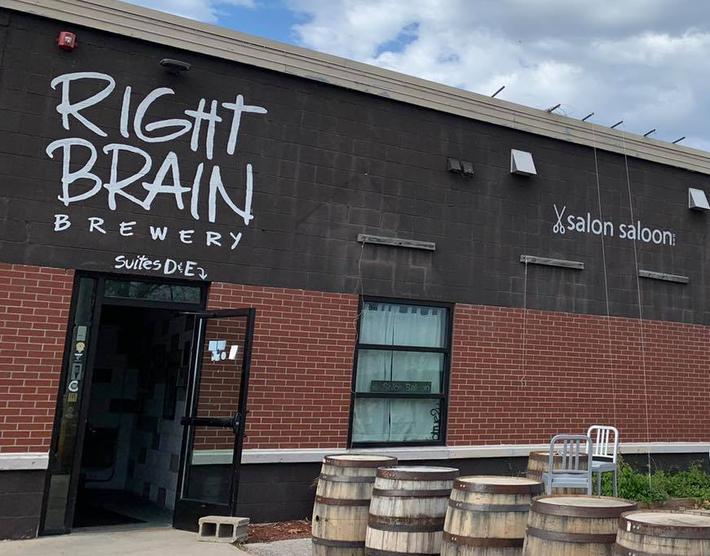 15 Years of Right Brain Beers
It's been 15 years since Right Brain Brewery of Traverse City opened their doors to bring you creative, sometimes za...
Read More >>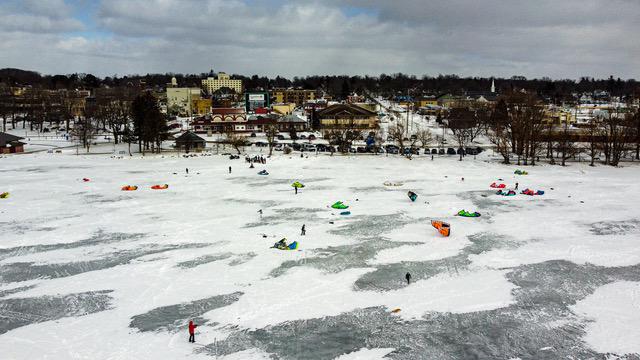 Flying Through the Snow
Leave the daily grind and head to a winter wonderland at the Midwest Snowkite Jam at Lake Cadillac Resort. Friday, Feb. 3,...
Read More >>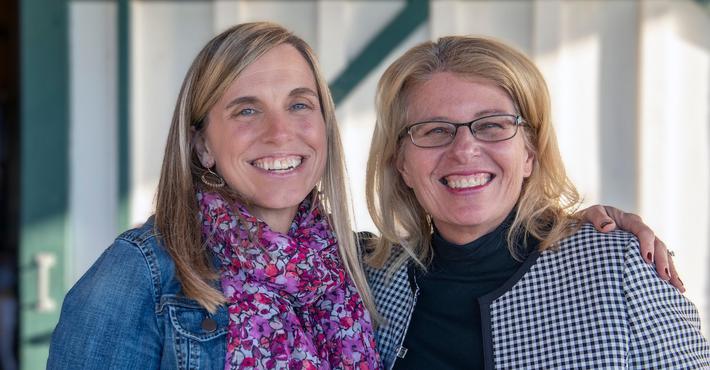 Wing Women: Beside Every Great Woman Is Another Great Woman
Friends. Mentors. Colleagues. Sisters, moms, and cousins. No woman is an island, and this week we're celebrating the...
Read More >>