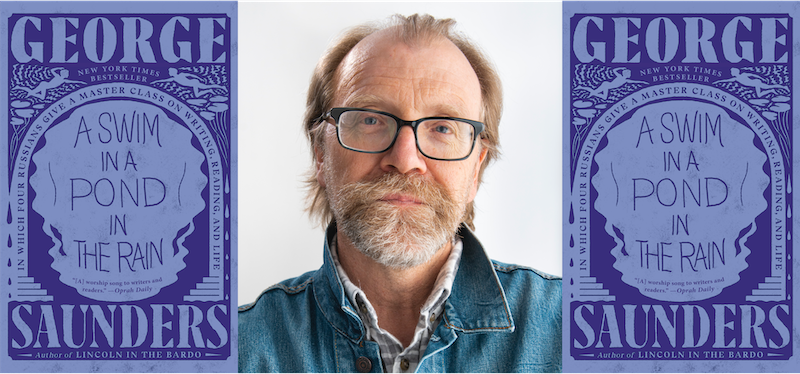 A Swim in Grand Traverse Bay in the Rain
George Saunders brings the art of Russian literature to TC
Esteemed author and essayist George Saunders arrived rather late to the literature party. "I'd always liked reading," he says, "and I had this idea of myself as being a writer, in the tradition of Hemingway, having adventures." His South Chicago background, however, didn't necessarily lend itself to literary achievement. "I didn't know any writers," he says. "It was a long road. I had to figure out how it was done."
That road held a few scenic detours. After graduating from Colorado's School of Mines with a degree in geophysics, Saunders spent some time "beatnik-ing" around, including a stint in a slaughterhouse, as well as few years of work in the Sumatran rainforests of Indonesia—all in the interest of "doing some writing someday"—before his 1985 acceptance into Syracuse University's Creative Writing MFA.
Since then, Saunders has authored a whopping 11 books, including the 2017 Man Booker Prize recipient Lincoln and the Bardo and National Book Award finalist The Tenth of December: Stories. Saunders' work has appeared in The New Yorker for the last three decades, and he is the recipient of both MacArthur and Guggenheim Fellowships, as well as the prestigious PEN/Malamud Prize for excellence in short story. He was even named one of TIME Magazine's 100 Most Influential People in 2013.
A Russian Influence
Nearly all of this success stems from the Russian short story—three short stories, to be specific. "When I arrived at Syracuse, my teacher"—author Tobias Wolff—"gave a public reading from Anton Chekhov's The Little Trilogy," Saunders says. "Hearing him read it so beautifully and seeing what it did to the audience made me realize that I wanted to be a short story writer."
So, why not focus on American short fiction? For Saunders, some of the answer goes back to his upbringing. "When I was younger, I was always reading for moral clarity," he says. "I used to read philosophical writers to figure out how to live my life. I thought, 'I'm going to read a book, and it's going to change the way I relate to the world,'" he says.
The Russian writers seemed to address him directly. "To me, they speak to community questions, and also the lives of average people," he says. In contrast to the world's Gibrans and Rands, the fact that 19th century Russian authors were almost exclusively normal people was something that really appealed to Saunders. "It's a literature [about] what life is like for most of us down here and why we can't get it right."
So, when Saunders began his teaching career, crafting a class in Russian literature felt par for the course. "I didn't know what to teach, but [the university] makes you teach a literature course. So, I went back to those Russian authors, if for no other reason than to read them again," he says.
And he continued going back to them for more than two decades until, in the midst of midlife worry, Saunders decided that the classroom's discourse ought to be public. "We were working with the same stories [each year], so I had this big notebook based on my readings and the reading my students were doing," he says. "It felt like a real resource having these generations of Syracuse writers weighing in on classic stories. … I realized this was a valuable thing that I could either bring into the world or keep in obscurity."
A Swim in a Pond in the Rain
The result is his newest essay collection, A Swim in a Pond in the Rain. A mini master-class in the art of short-story craft—complete with annotations and extra writing assignments—the book focuses on the work of four Russian greats: Chekhov, Turgenev, Tolstoy, and Gogol. Interspersed with the discourse his classes produced, Saunders' collection highlights each piece as close-reading material with his own analyses left as breadcrumbs. It's like a free seat in his Syracuse classroom.
But, in a world where information is endless, is the craft of story-writing—and classical structure—still relevant? For Saunders, the answer is a resounding yes. "I think of [literature] as my personal sanity device," he says. "It's a way of refocusing the mind a little, and saying 'Okay, what is in my control?'"
Even more importantly, fiction is a constant reminder of how it feels to be human. "Storytelling is innate in who we are," says Saunders. "I think it's so beautiful for one human being to reach out across time and space and ethnicity and say something true, and then the reader goes, 'Yeah, I'm with you.' That simple action is so healing, to be reminded that you're not alone in the world."
New York Times bestselling author George Saunders joins the National Writers Series for a virtual event on Thursday, May 5, beginning at 7pm to discuss his award-winning essay collection, A Swim in a Pond in the Rain. The book is available for purchase via Horizon Books at a 20 percent NWS discount. Virtual tickets are $10.50. Guest host for the event is Michigan writer and educator Kevin Fitton. For more information, ticket sales, and registration, visit nationalwritersseries.org.
Next Up: Crack the Case with Paul Holes
Law & Order lovers, this one's for you. Join the National Writers Series on Tuesday, May 10, at 7pm as they welcome America's master criminologist, Paul Holes, for an in-person discussion of his debut memoir, Unmasked: My Life Solving America's Cold Cases. Prior to his 2018 retirement, Holes spent nearly 30 years as an investigator in California's Contra Costa County, with experience in both the crime lab and the DA's office. A specialist in cold-case and serial predator investigations (Elliot Stabler, anyone?), Holes has lent his singular expertise to such nationally-spotlighted cases as the murder of Laci Peterson and Jaci Duggard's kidnapping, as well as the identification of the notorious Golden State Killer, Joseph DeAngelo. His memoir takes readers behind the tape of America's grittiest crimes and the man who cracked them. Guest host for the event is Pulitzer Prize-winning investigative reporter Paige St. John.
Trending
Pronouns 101
My first assignment in an online graduate-level class was to provide information about my background, including my pronoun...
Read More >>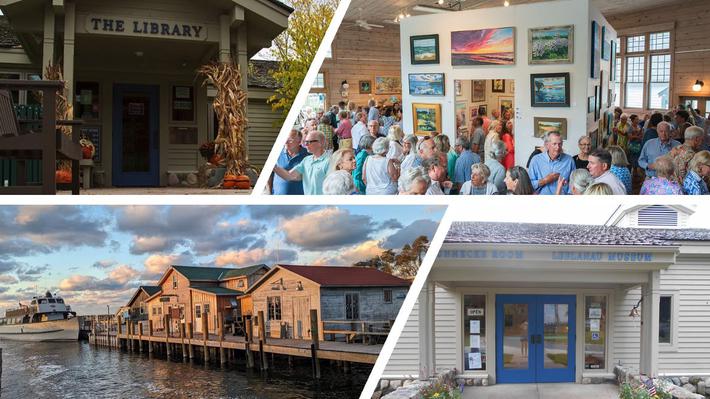 Collaboration Is the Name of the Game
How long does it take to create a cultural center? As few as three years, or as many as 170. Sometimes both. The organiza...
Read More >>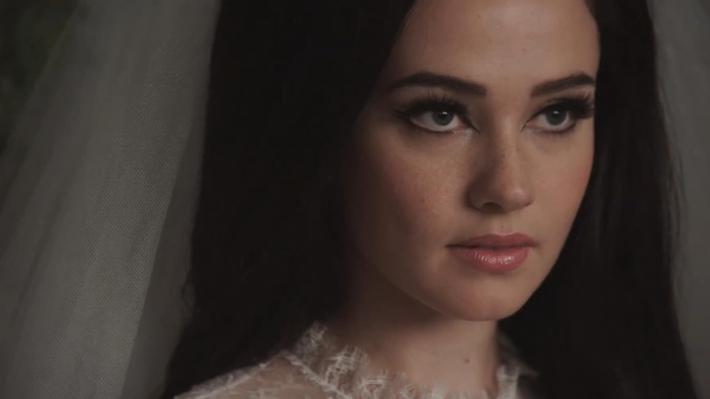 Film Review: Priscilla
While you will certainly be mesmerized by the haunting lead performance from newcomer Cailee Spaeny—and be impressed...
Read More >>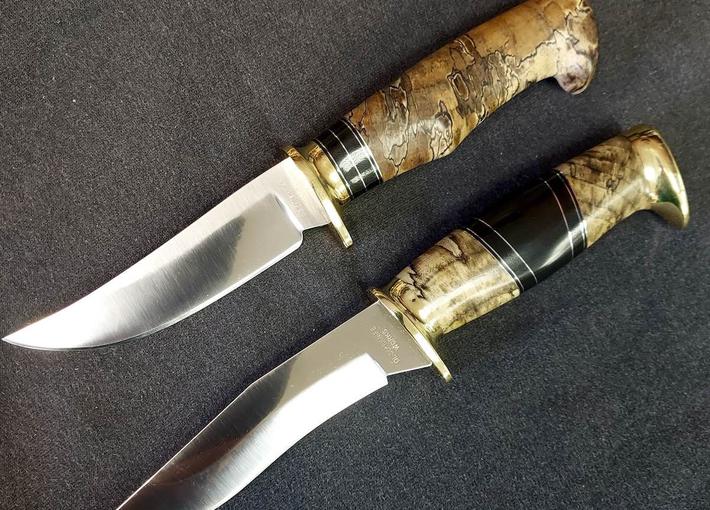 Bespoke Blades
What do you do with a battered ice skate, an old rubber puck, a cracked hockey stick, and a gob of tape? Pitch 'em, ...
Read More >>