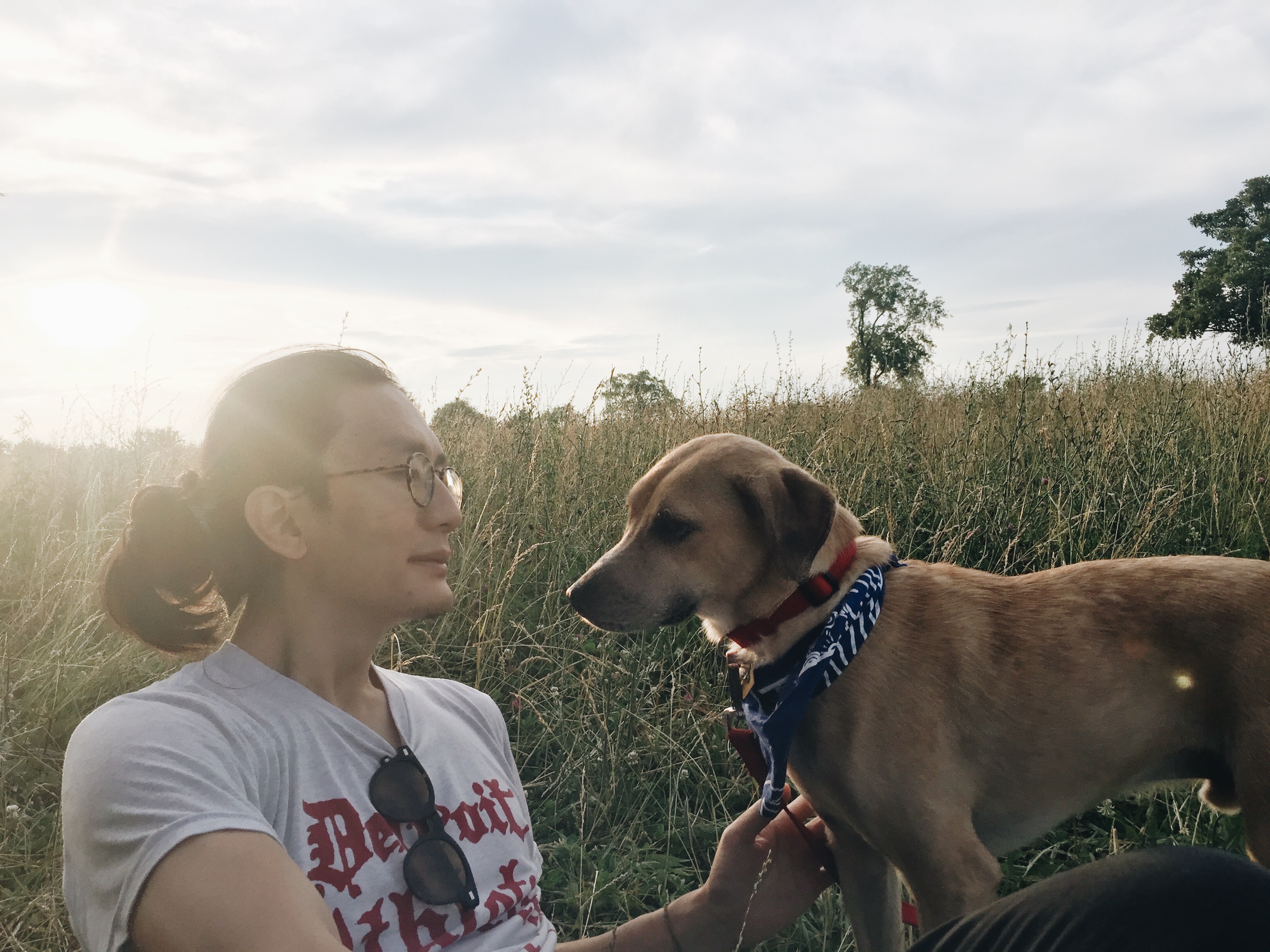 Aliens, iPods, and Carl Sagan
Battle of the Books Heads to Space with Author Jack Cheng
Jack Cheng didn't set out to be a children's book writer. An alumnus of the University of Michigan with a degree in communications and media studies, Cheng worked in copywriting and design—and co-founded a tech startup—before his nightly journaling practice provided the path he didn't know he needed.
"One night, I didn't have anything to write about my day, and this scene of a story popped into my head," says Cheng. "The next day, another scene, and after a few days I thought, 'there's something here.'"
Those scenes laid the groundwork for Cheng's first book. Published in 2013 by Cheng himself and a successful Kickstarter project, These Days chronicles his own experience as a 20-something tech minion in New York. "It was not a kids' book," he says, "but it was that process that launched my career as a writer."
Go for Launch
Cheng's debut middle-grade novel, See You in the Cosmos, also happens to feature a launch, though this one sends an iPod into space. And it all goes back to his little brother's bookshelf: "[We] were hanging out in his room, at [our] childhood home in suburban Detroit," says Cheng, when a particular book title caught his eye.
It was Carl Sagan's Pale Blue Dot. "I remembered learning about Sagan and the Golden Record through the podcast Radiolab," he says. One 2020 "Space" episode spotlights Sagan's widow, Ann Druyan, and the love that emerged whilst amassing audio clips for the creation of the Voyager Golden Records, which featured "The Sounds of Earth" aboard the 1977 Voyager 1 and 2 spacecraft.
The next morning, Cheng woke to a story coming together. "It was almost like the remnants of a dream," says Cheng. "I had this premise of a boy and his dog trying to launch an iPod into space. I was so excited about the idea that I started working on it right away."
That enthusiasm ultimately translated to adolescent protagonist Alex Petroski. Accompanied by his dog, Carl Sagan, Alex embarks on a space-loving quest to share life on Earth with alien beings. The story is told through transcripts of Alex's recordings, because as Cheng says, "Pairing story to medium is very interesting for me and [good] stories suit the form [they're] told in."
In the case of See You in the Cosmos, that form goes back to a golden iPod. "In design, we talk a lot about constraints enabling you to come up with creative solutions," says Cheng, "so finding the right vehicle for a story is very important. I already [had] this golden iPod in the story, so I thought, why not just tell the entire story as the transcripts that Alex was making?"
The Voyage
As Alex and Carl Sagan (the dog) journey across the country, they're trying to record what life is like on Earth decades after the creation of the Golden Record, but they're also trying to find a place where they belong. For Cheng, the question of belonging—"of feeling like you're not as connected to a person or place as you should be"—characterizes Alex's arc.
"His father passed away when he was really young," says Cheng, "so, he's trying to grapple with [this] experience that he doesn't really understand, but obviously impacts the rest of his family."
The theme of fitting in is one Cheng himself can relate to. Based in Detroit, but born in Shanghai, Cheng sometimes feels like his heritage is unfamiliar. "I have the same feeling about my homeland," he says. "[China] feels like this place that I should know more about but is [sometimes] inaccessible…In the last decade, I've been reflecting more on what it means to be Chinese-American. Just this sense of arriving at an identity, or an understanding of what makes you who you are, is something that's recurrent [for me]."
Cheng's work is bound to inspire readers of all ages to take stock of their own place in the world, something that can be especially powerful for the middle grade (ages 8-12) audience.
"Meeting readers over time has been such an unexpected gift," Cheng says, "and it's what makes me want to keep writing for kids; you're meeting them at a time in their lives when you can really make a difference. That's really special for me."

About Battle of the Books 2022
Battle of the Books (presented by the National Writers Series) is a trivia-based book competition that engages some 300+ students in the Grand Traverse area each year. Award-winning children's author Jack Cheng will appear as the special guest of Battle of the Books on Sunday, March 13, beginning at 2 p.m.
On the day of Championship Battle and All Team Finale, Cheng will crown the 2022 Championship team and speak on his critically-acclaimed novel, See You in the Cosmos. The virtual event is free, while BOTB participants, family, and friends are invited to join in person at the City Opera House.
See You in the Cosmos is available for purchase via Horizon Books at a 20% National Writers Series discount. For more information, virtual reservations, and registration, please visit nationalwritersseries.org.
Trending
Pronouns 101
My first assignment in an online graduate-level class was to provide information about my background, including my pronoun...
Read More >>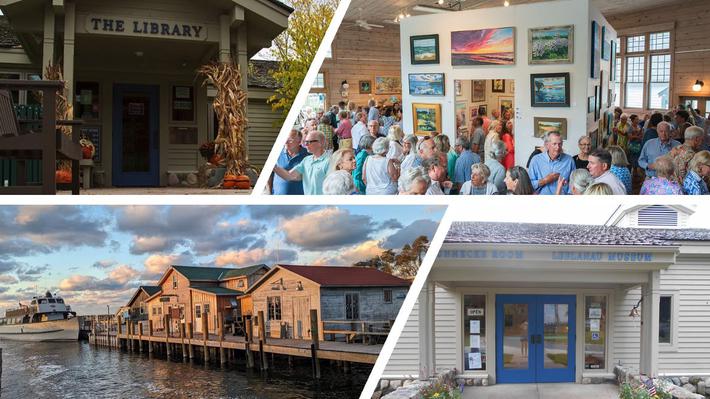 Collaboration Is the Name of the Game
How long does it take to create a cultural center? As few as three years, or as many as 170. Sometimes both. The organiza...
Read More >>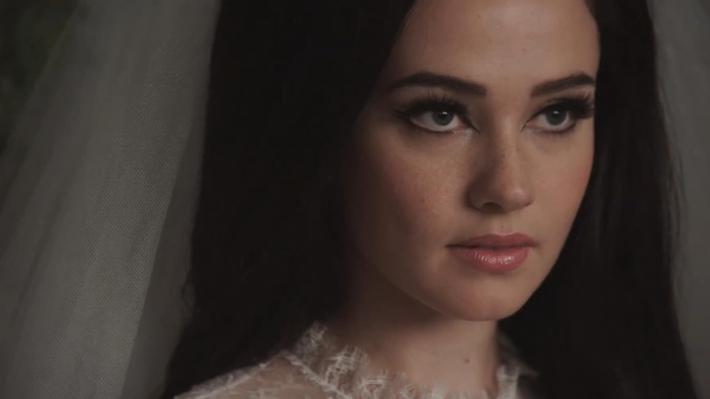 Film Review: Priscilla
While you will certainly be mesmerized by the haunting lead performance from newcomer Cailee Spaeny—and be impressed...
Read More >>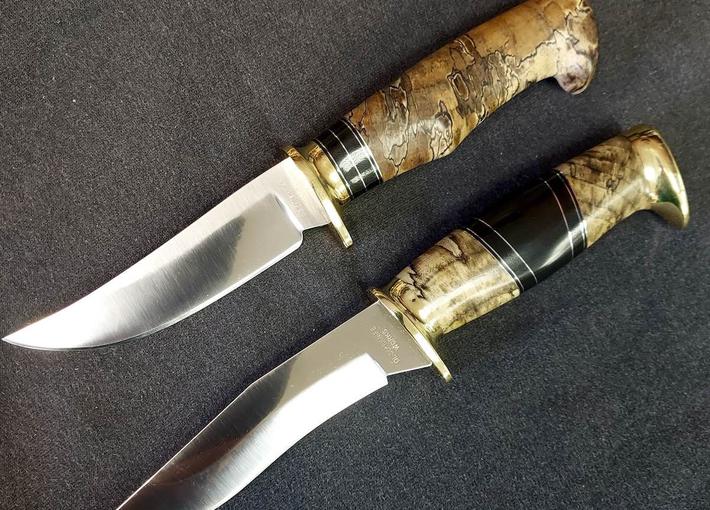 Bespoke Blades
What do you do with a battered ice skate, an old rubber puck, a cracked hockey stick, and a gob of tape? Pitch 'em, ...
Read More >>