Bad Trends, Broken Systems, and Bold New Programs
Pandemic to present, substance use disorder continues to plague northern Michigan
"Addiction can happen to anybody. It can touch anybody's life, so likely somebody that [you] know has been affected by addiction."
So says Lauren Reed, coordinator for the Grand Traverse Drug Free Coalition (GTDFC), a group made up of over 100 community members and leaders seeking to create a culture of awareness and action in the prevention, treatment, and recovery of substance use disorders.
"[We need to] keep these conversations going to realize that this is a disease, and we don't need to stigmatize people," Reed continues. "This can be just an open conversation so that we can address it together as a community."
Trending in the Wrong Direction
In the northern Michigan community and around the U.S., substance use disorder cases have spiked in the past two years, a fact many experts attribute to the trials of the COVID-19 pandemic.
The Substance Abuse and Mental Health Services Administration reported that in 2020, 40.3 million people aged 12 or older experienced a substance use disorder, writing in their report that "Americans responding to the [2020 National Survey on Drug Use and Health] reported that the coronavirus outbreak adversely impacted their mental health, including by exacerbating use of alcohol or drugs among people who had used drugs in the past year."
Christopher Hindbaugh, executive director of Addiction Treatment Services (ATS) in Traverse City, says that ATS is seeing "lots of contact from [concerned] family members and people newly struggling with addiction," and notes that the 100 recovery home beds of ATS are at capacity.
ATS focuses on the health, wellness, and recovery of individuals impacted by substance use and behavioral health issues, which includes offering residential programs, outpatient services, and a community outreach facility called The PORCH. Hindbaugh estimates that alcohol—which he calls "the drug of choice in this region"—accounts for about 60 percent of the cases ATS treats, with opioids as the close second.
Reed agrees, noting, the biggest areas of concern for substance use in adults are alcohol, opioids, and methamphetamines, the latter of which she says is on the rise.
As substance use increases, so have drug-related fatalities. According to the Centers for Disease Control and Prevention (CDC), U.S. overdose deaths jumped 30 percent between 2019 and 2020, then another 15 percent between 2020 and 2021, recording 107,622 deaths last year alone.
Those trends appear to hold true here in northern Michigan.
Reed says that in recent years, there has been a decrease in the opioids and other prescription medications prescribed by medical providers. While that seems like a step in the right direction to battling the opioid epidemic, there's a not-so-silver lining: More people are turning to drugs like heroin to chase the high.
"Unfortunately, we've been seeing more overdoses because fentanyl has been laced in some of those drugs," Reed says.
Hindbaugh is seeing similar scenarios play out. "We have seen nationally—but locally here too—an increase in overdoses," he says. "We had made a lot of headway locally and nationally prior to the pandemic, and not only have we lost ground, but we're in kind of worse shape than we were pre-pandemic in that regard."
Changing Course
So what can be done? To directly address the overdose issue, GTDFC has been donating naloxone safety kits—a medicine that rapidly reverses an opioid overdose—to local businesses and organizations. The kits are wall mounted, much like an AED, and to date, 26 have been donated. Another local group connected with the coalition, Up North Prevention (a division of Catholic Human Services), offers training for the kits.
If you want a kit for your workplace, head to gtcdfc.com. There, you can also learn about the Color for Hope fundraiser, which raises money for education, prevention, and treatment services through GTDFC. For $15, you get a set of two colorable, 18-by-24-inch posters inspired by the landmarks and natural beauty of Traverse City, designed by a local artist Susan Alexander who lost her daughter to the disease of addiction.
Meanwhile, the ATS team has a busy slate of projects on deck. First, they have been recalibrating how long people are staying in recovery homes to serve more members of the community who are struggling with addiction.
"We put a lot more resources into working with people from a case management perspective to find housing so that we can move people through our housing quicker," Hindbaugh says. "Pre-pandemic, while we were still full, we allowed individuals to remain in housing for up to a year sometimes, and we just can't justify that when there's people in earlier stages of recovery that need the beds too."
Later this year, ATS will add two mobile units to do outreach, telemedicine, and eventually withdrawal management and harm reduction. Hindbaugh says the units will allow ATS to go into the more rural areas of northern Michigan to meet people where they are and offer more accessible services.
With fingers crossed for grant funding, ATS will also be reenergizing The PORCH, the community center they had opened just ahead of the pandemic (with help from a local Impact100 grant). Though COVID-19 stalled the work of The PORCH, ATS is now looking to make the space a hub for "substance use disorder treatment information, resource mobilization, peer recovery coaching, peer-led support meetings, a resource library and computer lab, a free coffee shop, sober social activities, and other community-based services."
As The PORCH gets its restart, ATS will also launch a mobile app that connects individuals in recovery and those seeking sober activities. "The data really speaks to isolation being one of the primary indicators of overdose and lack of recovery," Hindbaugh explains. "Even if you did have a strong recovery, once [you] get isolated, it's devastating." The app is intended to provide another peer-to-peer connection point and to build community.
Bigger Picture
Hindbaugh seems excited about the new programs to come, but he keeps returning to the root of the problem: that the systems in place around treating addiction are broken and in need of a total overhaul.
"The system is sort of built to wait for people to have criminal activity, to lose their house, to have been in financial ruin," he says. "You have to hit rock bottom, which is complete garbage. But yet we built the system around that adage: Wait for people to get sick, and then we'll treat them. But we don't offer a good system of aftercare either, so you struggle with [addiction] again."
That's part of the reason another one of ATS's new endeavors will be an outpatient program, which will have both in-person and a hybrid option where folks can participate virtually to eliminate barriers like travel to and from meetings. "Instead of waiting for people to get really sick and need residential treatment, we're trying to create a level of care that allows us to treat people in a more intensive way, but on an outpatient basis," Hindbaugh says.
To learn more about ATS, go to addictiontreatmentservices.org.
Trending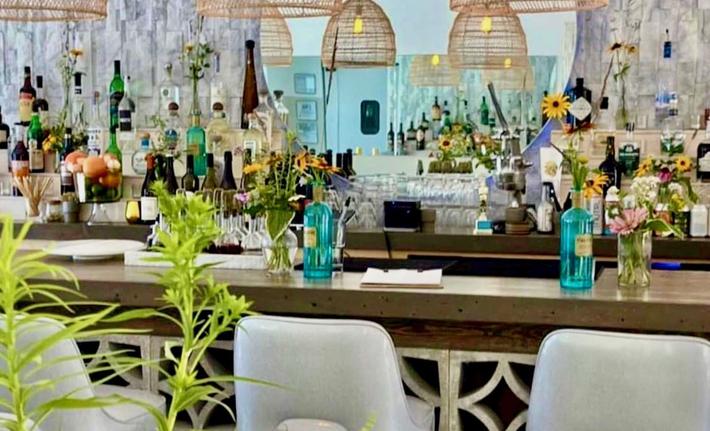 Your Fall Restaurant Guide: Six Spots to Stop for a Bite in Northern Michigan
The weather may be cooling down, but the culinary scene in northern Michigan is heating up. This summer, we explored six n...
Read More >>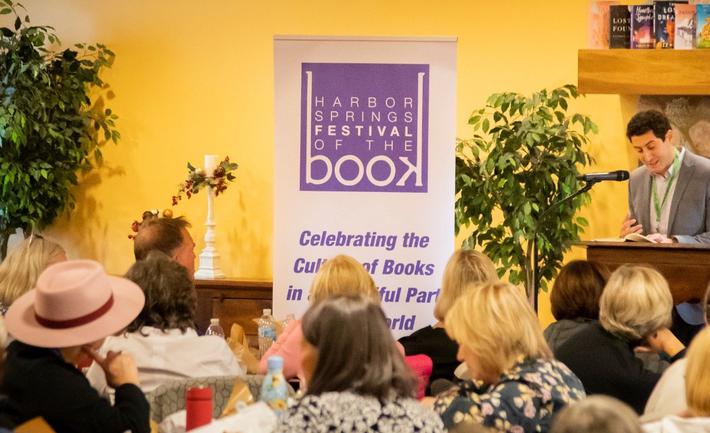 A Weekend of Books
It's a bookish weekend in Petoskey, Bay Harbor, and Harbor Springs! (Be still, our literary hearts!) First up is the...
Read More >>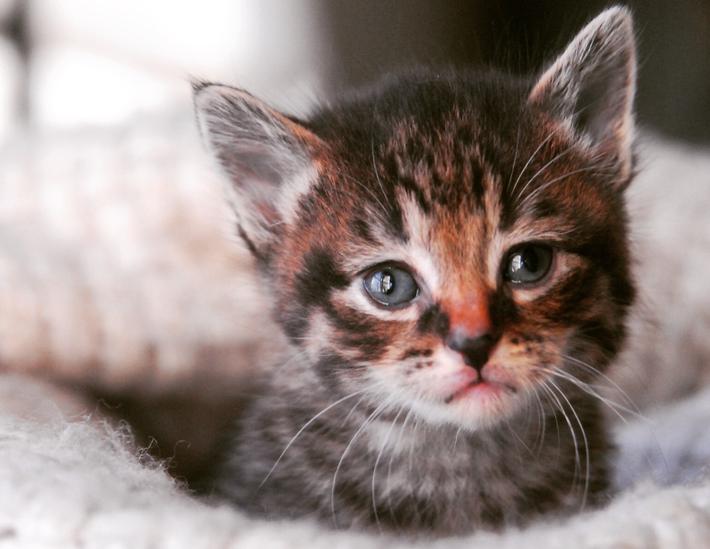 Make Your Pet Famous!
Every fall, Northern Express puts together our Pets Issue, which features stories about our beloved furry friends. As part...
Read More >>

Transformation on the Trail
It's no secret that the Boardman Lake Loop Trail in Traverse City is a popular spot for a stroll. And after a summer...
Read More >>