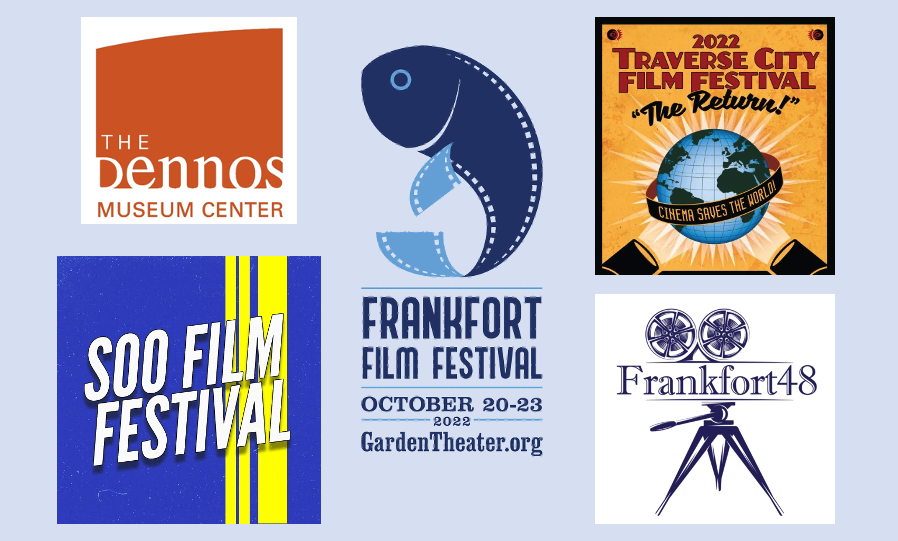 Binge Fest
Binge Fest Your guide to upcoming big screen showings around the North By Lynda Wheatley
Got an eye for indies? Have only a weekend to catch up on the year's best? Or simply want to watch a movie on something other than your television screen? Film festivals, single showings, and shorts galore are coming soon to a bona fide theater near you. Here's where to go, and when, this summer and fall.
Traverse City Film Festival | July 26–31
After two years behind a lowered curtain, the Traverse City Film Festival is alight again. Now under new direction—film veteran Johanna Evans is at the festival's helm—this summer's showcase of "Just Good Movies" will be slightly smaller in scale and more spread out in terms of locations, but it still promises plenty of bonus-feature fun: many filmmakers and stars in attendance, after-screening Q&As, free panels on hot topics (Women, Freedom; When Did Traverse City Become Aspen; and Racism in the North Country), Mike's Surprise, and more.
Audiences can expect more than 40 films dispersed among downtown usuals like Bijou by the Bay, the State Theatre, and the Open Space at Clinch Park, as well as on four screens within the AMC Classic Cherry Blossom 14.
As in the past, audiences will find a lot of films speaking to the politics and issues of today, like documentaries Lakota Nation v. The United States, Kaepernick & America, Gabby Giffords Won't Back Down, and Mama Bears, which centers on 32,000 mothers, many from conservative Christian backgrounds, who fight to build a better world for their LGBTQ+ children.
But humor, escape, and heritage are part of the mix, too, as are classics like the Wizard of Oz, Harold & Maude, and Inherit the Wind. You'll also find not one but two programs of potentially Academy Award-qualifying shorts and fresh fare like Quicksand, a made-in-TC bromantic comedy about two best men who lose their best friend's wedding ring just before the ceremony.
Check out the schedule and, if you're not a sponsor or Friend of TCFF ($100-$160 for non-students), you can buy tickets for the films (Open Space movies are always free) and parties at traversecityfilmfest.org.
Overnight Encore: Hotels abound in this tourist town on Grand Traverse Bay, but if you want walking distance to the State and Bijou theaters, the historic Park Place Hotel, Hotel Indigo, and Delamar Traverse City are closest to the action, and—bonus—also walking distance to the BATA bus station, where you can catch a free, air-conditioned BATA Bayline shuttle to the AMC every 15 minutes.
Frankfort48 | Aug. 7
This August, The Garden Theater in Frankfort is once again hosting a flash movie-making contest, Frankfort48, in which participants (anyone can be one!) are given one line from a movie, a prop, a NoMi location they must incorporate, and 48 hours to create their own 3-to-5 minute film. It's free to enter, and the winner, selected by a panel of film pros, can win $1,000 and two VIP passes to the Frankfort Film Festival in October. (A $250 second and $100 third prize are also available. See gardentheater.org/frankfort48 for entry rules and to sign up.)
Audiences can watch the finished submissions at Screening Under the Stars on Third Street, between the theater and Hotel Frankfort, at 9pm Saturday, Aug. 7.
The Soo Film Festival | Sept 14-18
The official selections of this year's Soo Film Fest will be announced this week, but based on what this eclectic fest has brought forth since its debut in 2014, no one who loves to say "I saw it first" will be disappointed.
Intended as a showcase of independent and emerging filmmakers from the Great Lakes region, the festival skews heavily toward shorts—2021 boasted more than 70 narrative and documentary shorts, with just two narrative features (one was Frozen Stupid 2, by Traverse City's own Rich Brauer), four documentary features, 15 animations, and—in a category we of the MTV generation would love to see more of—eight music videos.
It's a film festival for the vanguard set, creatives and creators alike, and the old-school, industrial town setting of downtown Sault Ste. Marie (the Michigan side; not Ontario) suits it perfectly. The films will screen at Bayliss Public Library (where all showings are free Sept. 14-15), A Superior District Library, and the venerable Soo Theatre. Parties and panels are also part of the package. See soofilmfestival.org for tickets and $50 weekend passes.
Overnight Encore: You could easily pay less than $100 to stay in the low-slung Long Ships Motel, across the street from St. Mary's River and the Soo Locks, but we also recommend The Hotel Ojibway, Trademark Collection by Wyndham, a laid-back hotel with more floors also overlooking the river (read: bigger views of the big freighters) and more updated rooms. Both are just minutes from all venues.
October 21-24 | Frankfort Film Fest
Small but mighty, the Frankfort Film Festival is the busy cinephile's dream. It brings together 18 to 20 of the "best of the best" movies—those already recognized by national and international festivals—and plays them over four days in late fall inside the 1923-built and beautifully rehabbed Garden Theater, a single screen gem that sits on Frankfort's Main Street (and right next door to Stormcloud Brewing).
"It's smaller and easily digestible, not overwhelming," says the theater's executive director, Katie Jones, of the somewhat under-the-radar festival. "You can purchase tickets for most films the day of, but with its increasing popularity, we do recommend advance purchase."
Overnight Encore: You'll find 17 individually decorated rooms (and an in-house restaurant) inside the boutique Hotel Frankfort, one minute's walk from The Garden, or an array of standards and suites at Harbor Lights Resort, a literal stone's throw from Lake Michigan.
The Dennos | On-going
One of the best-kept secrets for documentary junkies is The Dennos Museum Center's free screenings. Offerings shared by The Smithsonian Channel top the roster thanks to the museum's affiliate status with the Smithsonian Institution, and all are shown free of charge, usually with captions, and with a T-coil loop for those with hearing impairments. (Additional arrangements for a sign language interpreter can be made, too.)
Next month (Aug. 17), Age of Humans: Water brings a three-part series about how humans have transformed the planet's land, air, and water—and what we're doing to correct it.
On tap for fall: Seriously Amazing Objects: Survivors (Sept. 21) brings audiences up close with artifacts and animals that represent amazing stories of survival (e.g., how the idea of camouflage was developed, a kite that helped America win World War II, and the race to save cheetahs from the brink of extinction). Into the Wild Tibet (Oct. 12) takes viewers to the Tibetan Plateau to see how its animals survive in one of the world's most inhospitable environments. And Disasters at Sea: The Arctic Rose Mystery shows the final moments—and why—the trawler sank so quickly into the Bering Sea. See dennosmuseum.org/events/films for more.
Trending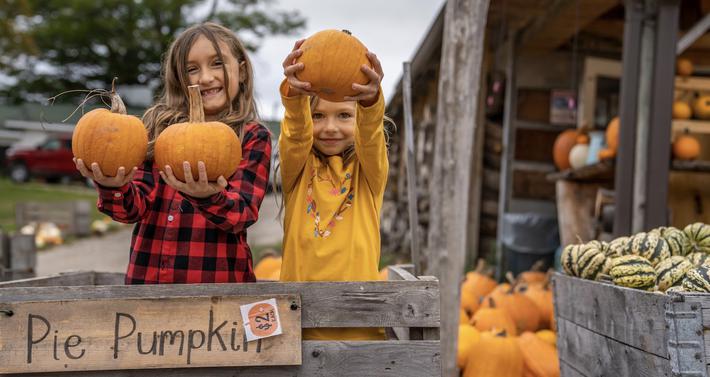 Seven Fall Festivals and Celebrations Around the North
If you ask us, it's impossible to beat the beauty of fall in northern Michigan. Vibrant-hued trees, glowing sunsets,...
Read More >>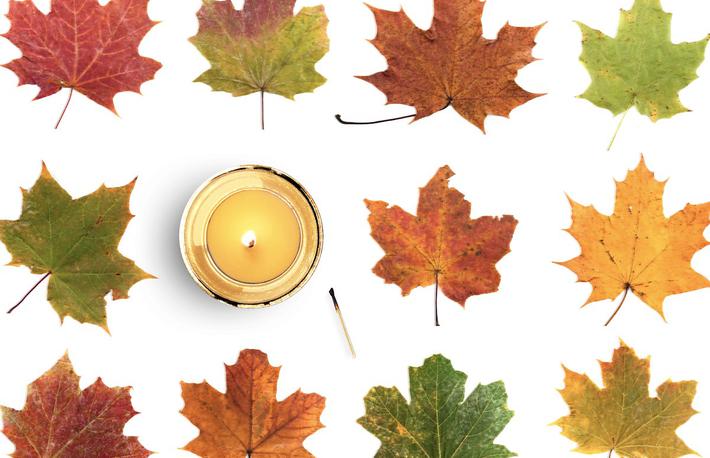 All the Scents of Fall
With the equinox behind us, it's time to go all in on autumn. Traverse City Candle Co. has done just that with their...
Read More >>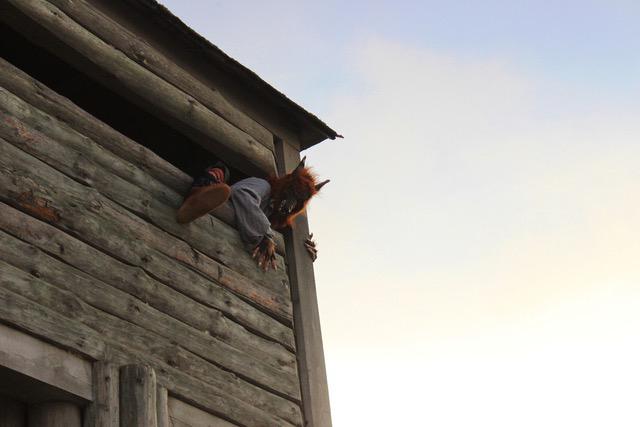 A Night at Fort Fright
This is not your typical haunted house or trail! Make your way through Fort Fright, an 18th-century fort and fur trading v...
Read More >>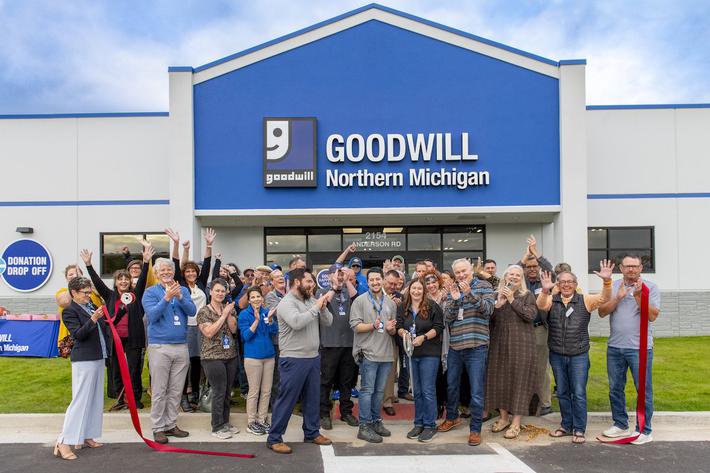 Goodwill Gets New Digs in Petoskey
This past week, Goodwill Northern Michigan opened a new Goodwill store in Petoskey at 2154 Anderson Rd., which replaces th...
Read More >>