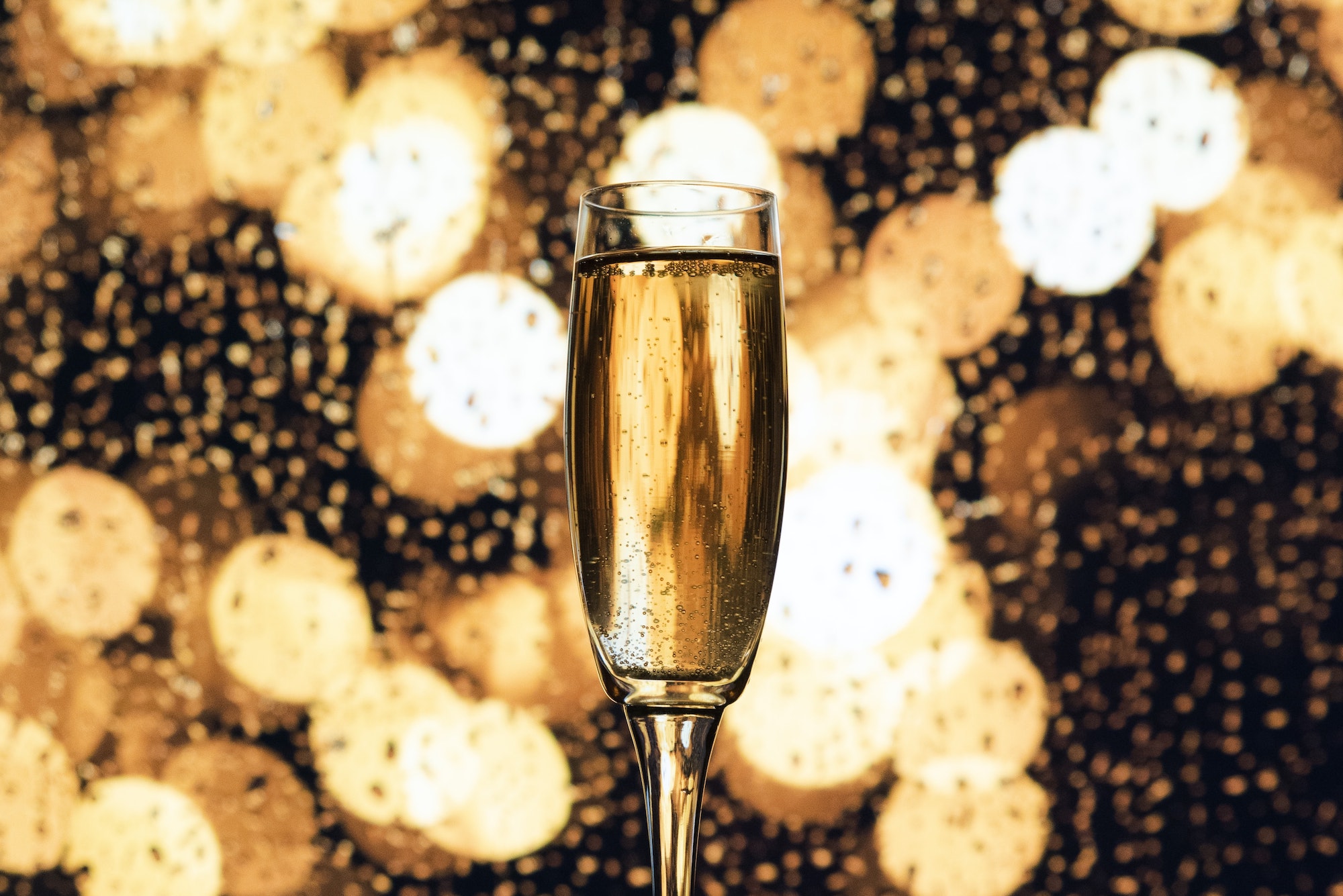 Champagne Problems
Northern Express tucks into a tasting to pop the rumor of a worldwide bubbly shortage — and guide you to some of the best available
Before we lose our collective minds, don't. There will be Champagne for the holiday season this year, but the wine industry is no exception to the logistical issues plaguing nearly everything else on the planet right now.
The hardest hit are perennial faves Veuve Clicquot and Moet Chandon. If either of these is your go-to bubbly, you will likely be hard-pressed to find a bottle to bust open at your holiday soirees. "I haven't had Veuve Clicquot since Memorial Day Weekend," says Tali Morrison, wine and media manager at Burritt's in Traverse City.
"Even pre-pandemic, Traverse City's Midwest locale puts us at a disadvantage for inventory in the first place," says Morrison. "Add to that: everyone is drinking more Champagne, and it starts to compound. In a sense, there is a shortage but for particular things. It also depends on how those companies want to market and sell, and where they're pushing the majority of their resources and allocations. I am still getting Veuve but what I'm getting, I'm setting aside for those customers on our waitlist for Veuve Clicquot. That being said, this is a fantastic time to try new things."
Morrison suggests several lesser-known but equally high-quality Bruts at similar price points to Veuve and Moet. Bonus: They're in stock! So, open your mind and your mouth because, no doubt, there's a bottle here that's sure to add some sparkle to your bubbly repertoire.
Laurent-Perrier La Cuvee, $62.59
Burritt's most recommended as a Veuve replacement. This Brut from Champagne, France, blends Pinot Meunier, Pinot Nero, and Chardonnay grapes for a fresh, citrusy flavor and subtle effervescence that pairs equally well with poultry or midnight kisses. The still family-owned Champagne Laurent-Perrier has been blending Champagne since 1812, so you can rest assured the family knows what they're doing.
Joseph Perrier Blanc de Blancs, $79.89
The favorite supplier of the late Queen Victoria and King Edward VII, Joseph Perrier has been impressing bubbleheads since 1825 with both barrel- and bottle-aged blends. Like Veuve Clicquot, this is also a Blanc de Blanc, so the blends are very similar. Morrison describes this bottle as a very mineral-driven, clean, crisp, and fresh classic: "Think of it as Veuve's older, slightly more sophisticated sister."
Christian Coquillette Saint-Chamant Blanc de Blancs Brut, $64.09
"Everything that's classic about champagne," says Morrison. "Big bubbles, big mousse, big brioche. A little more yeasty than Veuve but a really fun bottle." This 100% Chardonnay sparkler is described as "lemon curd spread on a croissant" and shies away from the acidity that some drinkers find overpowering. The head of the estate for 70 years, sadly Christian Coquillette, passed away in 2020 (non-Covid related, FYI) with his son, Stephane, assuming its control (more on him next). Still, their quality product and organic farming practices continue with all vineyard work and harvesting done by hand. Fun fact: The United States was the first country outside of France to receive wines from this estate. Even more fun? Buying six bottles gets you a discounted case price. Happy New Year!
Stephane Coquillette Cuvee Diane Blanc de Blancs, $64.09
The son of Christian Coquillette, Stephane should be thought of as the exact opposite of the big brioche of his father's Saint Chamant. The Cuvee Diane and his Cote d'Or are very similar to one another, says Morrison. "Lean, crispy, and very refreshing — like mineral water — they feel like tiny little caviar bubbles rolling off your tongue and then falling off the sides in little silky curtains, like lace made out of silk and caviar." And, frankly, we won't even try to improve on that luscious description.
Stephane Coquillette Inflorescence Cuvee, 51.00
According to Morrison, even more so than the Cuvee Diane, this blend of Chardonnay, Pinot Noir, and Pinot Meunier grapes is "on your tongue and then gone." Inflorescence is a new addition to Coquillette's grand line of high-quality, small-production Champagnes. Showing a coppery rose-gold in the glass (thanks to the higher percentage of red grapes), it has hints of cherry, raspberry, warm spice, and Stephane's tongue-tingling minerality. Utterly delish!
If you're still wary of replacing your familiar and famous Veuve Clicquot or Moet Chandon with one of these options, know, A) You have no choice, sorry. And B) Morrison is here for you.
"I've tried most of these," she says. "If I haven't tried them, I've educated myself about them. This means, if you tell me what you like, I will find you something. Yes, it's scary to try new things, but you don't have to worry because I've tried them for you." In other words, she's the proverbial canary in the Champagne mine.
To be honest, we were more scared of a full-on Champagne shortage than of picking the "wrong" bubbly this holiday season. (Note: there is no "wrong" bubbly.) Also, remember, it's only a Champagne if it comes from the Champagne region of France; anything else is a sparkling opportunity and both local and international winemakers have a plethora of options available to you. So, get out there and pop some corks — and not just exclusively at the holidays. Every day we wake up should be a reason to celebrate, right? Now go be fabulous. Cheers!

*Photo above by Jaeyoon Jeong, Unsplash
Trending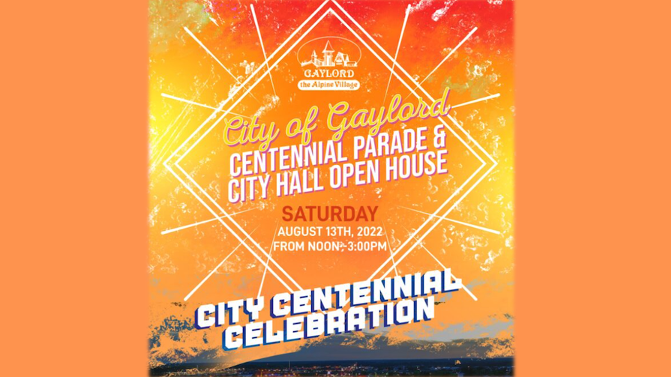 Centennial Celebration in Gaylord
The City of Gaylord is celebrating 100 years this weekend with a parade and City Hall open house. This celebration, just s...
Read More >>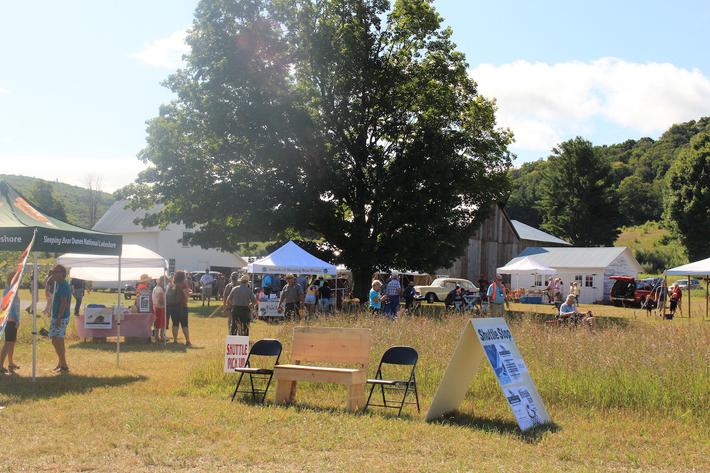 Life in the 1800s Comes Alive at Port Oneida Fair
Head to the Port Oneida Fair in the Rural Historic District of Sleeping Bear Dunes National Lakeshore to experience life a...
Read More >>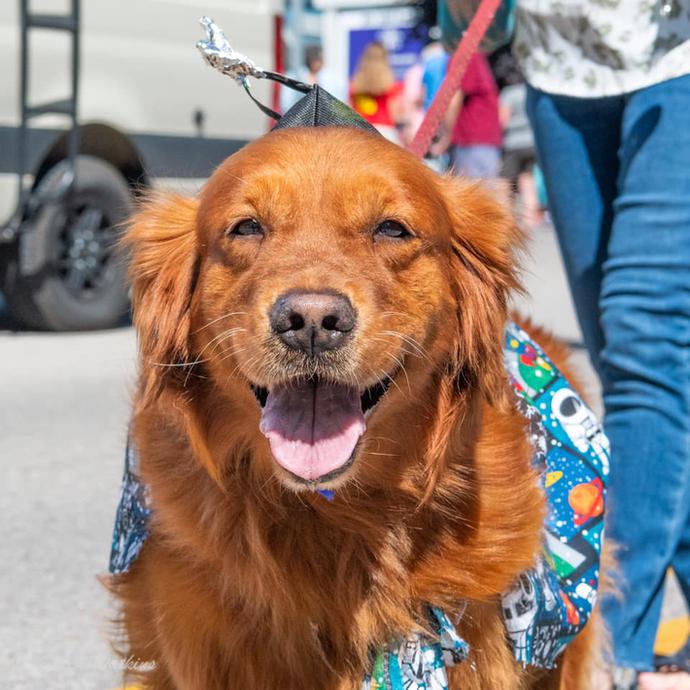 A Dog and Human Show: The Northport Dog Parade
We have three words for you: Northport Dog Parade. (If you really need more information than that, we suppose you can read...
Read More >>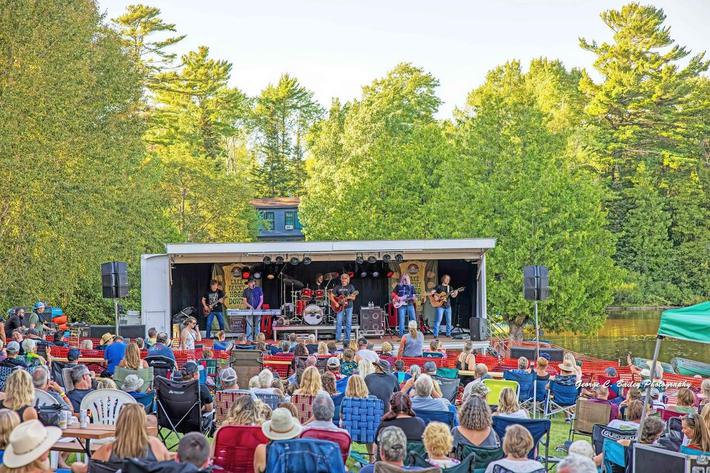 Following the Music
We wish we had infinite room in our Dates and Nitelife sections to alert you to every live music show in northern Michigan...
Read More >>