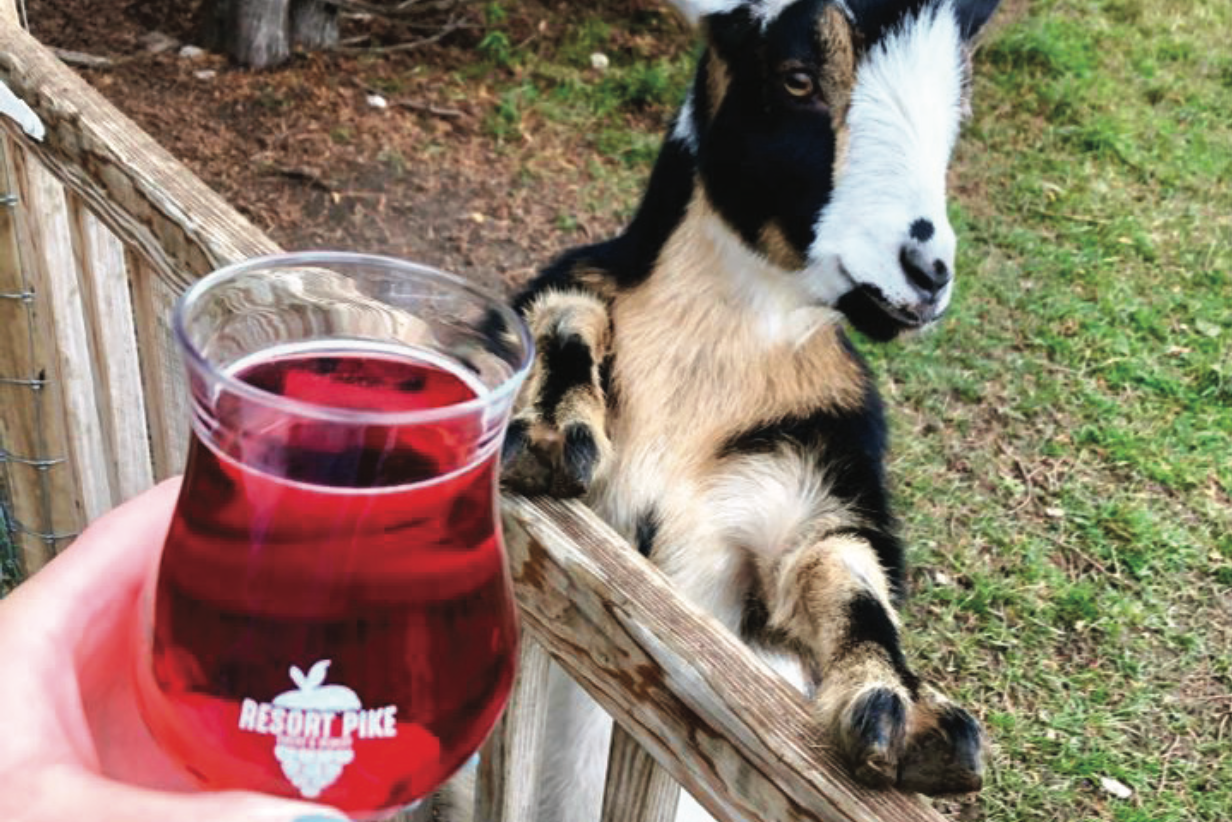 Cider Centerpieces
What to Sip with Thanksgiving Dinner
Hold my beer (and my wine) because autumn is cider time. Truly, could there be a better place to enjoy cider than the apple Mecca of northern Michigan? You probably know one of the farmers whose apples made it into your glass. You get all the inside jokes that cider makers include when naming their latest product. And best of all, you don't have to go far to find an incredible cidery — or retailer that carries its bounty.
We spoke to seven Michigan cider makers from across the region to get their take on the perfect beverage to pair with Thanksgiving dinner. From seasonal offerings to fan favorites, this list has everything you need to fill the holiday drink cooler … or your own fridge.
Bee Well Mead & Cider, Bellaire
Featured Cider: The Conservancy Cider, a bottle-conditioned heritage cider from 2018 providing a bright, tannic structure and a crisp mouthfeel. Fermented cold and slow during the Polar Vortex of 2018–2019, the Conservancy Cider is a celebration of the fall harvest and all the labor, love, and energy that went into caring for these apples.
Pairs Well With: Roasted turkey or game hen, homemade stuffing and gravy, and, of course, pecan pie. Says Tony Colombo, head of sales for Bee Well, it refreshes the palate after every bite of that famous Thanksgiving meal.
Where to Find It: The Conservancy can be found in 750 ml bottles at the Bee Well tasting room in Bellaire and the Grand Traverse Distillery tasting room in downtown Traverse City.
Northern Natural Cider House and Winery, Kaleva
Featured Cider: The Northern Star, Northern Natural's flagship hard cider. Not only is every one of NN's hard ciders made with locally sourced organic apples from Manistee and Leelanau counties but the Northern Star, in particular, is made with an ale yeast, so it is sulfite and sugar-free, a rare set of libation bonuses that might well stave off a morning-after headache in those prone to hangovers from even a glass of alcohol. More reason to set your course for The Northern Star: It's won multiple gold medals at the World Cider Championship competitions.
Pairs Well With: Cheeses, squash soup, and — how convenient — turkey.
Where to Find It: At your local Meijer and year-round at the Kaleva tasting room (along with nine other hard ciders on tap).
Resort Pike Cidery and Winery, Petoskey
Featured Cider: Apple-Cranberry Hard Cider, a semi-dry blend of crisp apples and tart cranberries with just the right touch of sugar. Expertly crafted by our cider maker to be refreshing and delicious, said Dustin Stabile, Resort Pike's wine and cidermaker.
Pairs Well With: Smoked Thanksgiving turkey or any apple or pumpkin pie. The fresh apple taste will dance on your palate when paired with a smokey turkey, and the tartness of the cranberries is a nice complement to the sweet cinnamon and sugars in either pie so well, it will leave you wanting another bite ... and sip ... and bite ... and sip ...
Where to Find It: The Resort Pike tasting room on the corner of Resort Pike and Williams Road in Petoskey.
St. Ambrose Cellars, Beulah
Featured Cider: XR Cyser, St. Ambrose's flagship cyser product, which is made with both honey and apple cider. Along with smooth star thistle honey, which bears distinct floral notes, and a crisp apple flavor, it incorporates both cinnamon and maple syrup to make it a kind of "apple pie in a bottle," according to Aaron Dexter, St. Ambrose marketing director.
Pairs Well With: Braised pork chops and XR Cyser are a great combination. One of our fans used XR to make glazed shallots as well! The cyser is popular year-round but the honey, apple, cinnamon, and maple syrup flavors are a big hit in the holiday season.
Where to Find It: XR Cyser is available year-round from stores (see website for details) and St. Ambrose's tasting room in Beulah.
Tandem Ciders, Suttons Bay
Featured Cider: Smackintosh, made from McIntosh, an apple discovered in Ontario in the 19th century. McIntosh is well suited to our cold climate, said Dan Young, co-founder of Tandem. It produces deep red apples with a distinctive flavor — one strong enough to carry through the fermentation process, leaving a celebration of fall in your glass.
Pairs Well With: Indian or Thai food, or any flavors that need a bit of cooling and complementing. Smackintosh always pairs well with pork, whether it's used to braise a pork shoulder or to wash down a pulled-pork sandwich.
Where to Find It: Smackintosh is available year-round in 16-ounce cans and 750ml bottles throughout Michigan. Young notes that one of the best places to try it, however, is next to one of the fires at the Tandem tasting room just north of downtown Suttons Bay.
Townline Ciderworks, Williamsburg
Featured Cider: Our South Farm Select is one of the few cider blends in the area made from what is known as heritage apple varieties. "When we started Townline Ciderworks, we made the decision that this type of cider will be an important part of our business and fully committed by planting over 4,000 heritage apple varietal trees and producing several ciders using these apples," said Kristie Altonen, co-owner of Townline Ciderworks.
Pairs Well With: Rich and creamy pasta dishes, charcuterie, grilled chicken, and pulled pork tacos.
Where to Find It: Currently, South Farm Select is only available at Townline's tasting room.
Two K Farms, Suttons Bay
Featured Cider: The 2018 Golden Russet, which has notes of banana, baked spice, and ripe apple aromas. It is a delightful well-balanced single varietal cider. The origins of Golden Russet are not clear, but it arose in upstate New York in the 19th century, possibly derived from an English russet variety.
Pairs Well With: Pork and roast turkey or a white-fleshed fish like whitefish. It also works well with fall vegetables like squash, potatoes, and Brussels sprouts.
Where to Find It: Golden Russet is available at the Beverage Company, the Little Fleet, and the Blue Goat, as well as Two K's tasting room, perched on a small hill overlooking golden fields and, in the distance, West Grand Traverse Bay.
Trending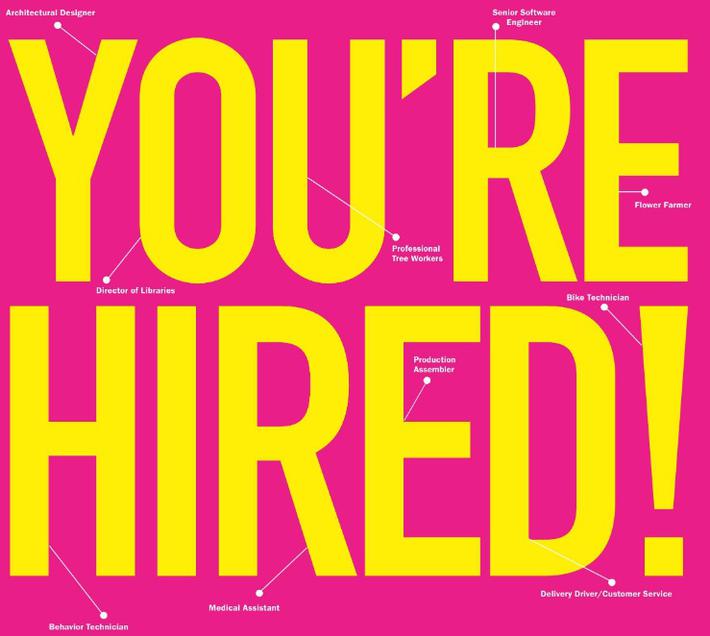 Now Hiring! Up North Jobs
Welcome to our Spring 2022 "Now Hiring" section sponsored by Hagerty! Here you'll find mo...
Read More >>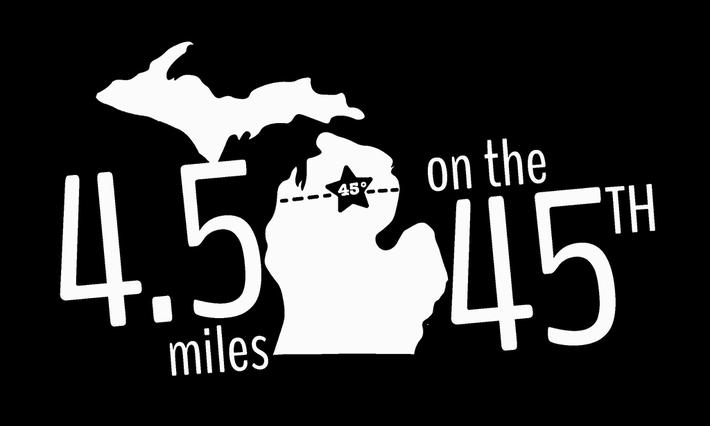 Gear Up for Running Season in Gaylord
Coming soon, Northern Express will be sharing the 2022 race calendar full of running, biking, and paddling races across no...
Read More >>
Hope Springs
After weeks of wet, gray, and chilly "pseudo-spring," we are finally starting to see the real thing. May sunli...
Read More >>
Should Have Seen It Coming
Pro-choice advocates should have seen it coming; Roe v. Wade has been a goner since Donald Trump nominated three Supreme C...
Read More >>
↑