Down by the Docks
Pier M33 gives comfort food a whole new meaning
Since Pier M33 on the Cheboygan opened in June 2011, its eclectic eats and easy vibes—not to mention those killer waterfront views—have made for an impressive splash in the deep end of northern Michigan dining.
Join us (the water's fine!) as we dive beneath the surface of what makes this eatery a must-visit above the 45th parallel.
Indoor Meets Alfresco
Set along the banks of the famous Inland Waterway, the property's picturesque location seemed idyllic to its trio of owners—Michele and the late Henry ("Hank") Lindeman and Henry's brother, John Lindeman—who couldn't resist the chance to reconnect with their Cheboygan roots.
Featuring both indoor and outdoor dining, Pier M33 prides itself on meeting the needs of each guest. "Most summer days we'll have [customers wearing] just their bathing suits," General Manager Lisa Kelso says. "Sitting next to them, we'll have a couple that are dressed up. We have to cater to all of that, so our atmosphere can't [lean toward] either extreme."
Replete with traditionally nautical touches—lighthouse décor, wooden accents, and a neutral color scheme—the restaurant's beachy interior parallels the boats it billets. (See the sidebar!) "The décor has always been casual and fun," Kelso says. Capable of accommodating up to 85 guests, the recently-renovated dining room consists of polished wood-plank tables (complete with plenty of window access), as well as central high-top seating, courtesy of two full-service bars.
Step through the glass-plated dining room doors and you'll find yourself on the second-floor patio. A popular pit stop for hungry boaters, this fully-covered outdoor space is constructed of composite decking (perfect for drippy days on the water) and framed by whitewashed wooden posts. From the patio, the view of the Cheboygan River is gloriously unobstructed.
In addition to its traditional seating, Pier M33 on the Cheboygan offers a selection of private dining options, including the downstairs Regatta Room—that's a reservable event space with a separate menu, capable of accommodating up to 60—as well as the dining room's semi-private Captain's Table, which can host groups up to 10. But the restaurant's event schedule is often full, so be sure to reserve yours well in advance!
Transport Your Taste Buds
With Executive Chef Eric Wheeler at the helm, Pier M33 on the Cheboygan aims to provide for every palette. Peppered with international flavor, Wheeler's lunch and dinner menus, as well as Sunday breakfast in the off-season, are far from a one-size-fits-all affair. Instead, the dining room's diverse offerings are united by a quest for comfort with a healthy dose of wanderlust.
"I focus on elevated comfort food because it allows me to branch out more. I have so many different cuisines [on the menu], but it all makes sense; it's just comfort foods from different cultures," Wheeler says.
Featuring everything from Italian-inspired pastas to Mediterranean spices and French-themed desserts, Wheeler's carefully-cultivated menus are designed, in part, to keep guests guessing. "I like to change the menu often, because people eat differently in different seasons," he says.
This is, in large part, thanks to Wheeler's investment in using local ingredients. "As much as possible, I seek out Michigan products. It keeps [the menu] fresh," he says. Such purveyors include Fairway Packing Co. in Detroit, which sources most of the menu's beef, as well as various Heritage Pork producers and seafood straight from the Great Lakes.
In fact, many of Wheeler's finalized selections began as a trip to the farmer's market. "I like to track seasonal vegetables," he says. "Peak freshness and availability are a big drive in my menu." As such, there are more than a few Cheboygan spots where he's become a repeat customer. "I love Bur's Farm; they have really great honey and maple syrup and the best sweetcorn I've ever had," he says, adding that Harvest Thyme Market is another top spot for homegrown inspiration.
When it comes to what to order, we recommend a shareable plate like the wildly-popular Saku Tacos. "It's really high quality Saku tuna," says Wheeler, which he slices and hard-sears in sesame seeds before presenting in wonton "taco" shells topped with an Asian-style slaw and finished with scratch-made pineapple salsa, chili-lime crema, and micro-cilantro. We dare you to stop at just one serving.
From here, the Buccatini al Limone—a Sicilian-inspired lemon pasta served with Tuscan Pecorino cheese—makes a great mid-course or side, as do a few stolen bites of the herb-packed Salmon en Papillote. Next, tuck into the Moroccan Grilled Shrimp Skewers. Featuring grilled-to-order jumbo white shrimp, which Wheeler marinades in garlic and citrus, this tongue-tingling entrée is finished with harissa butter and served over feta and vegetable cous-cous with preserved lemon, mint, and tomato-bacon jam.
For the ultimate finish, treat yourself to the light-as-air Limoncello cake. Composed of a lemon chiffon cake base, the dessert is finished with plenty of mascarpone frosting and a dollop of homemade lemon-blueberry preserves, which Wheeler spikes with raw vanilla.
"We like to keep [the mood] light," Wheeler says of the dining experience at Pier M33. "It's just more fun that way."
Pier M33 on the Cheboygan is open Tuesday-Sunday in the summer (closed on Mondays), offering both lunch and dinner service from 11:30am to 9:00pm. Reservations are available, but not required. Call (231) 268-3336 or visit pierm33onthecheboygan.com
Boats, Boats, Boats!
The restaurant is only the half of it at Pier M33: The property also includes an adjacent marina. Equipped with on-site mariner's facilities, which renters can access at the ground level, Pier M33 on the Cheboygan runs its docks and dining rooms in conjunction.
Backed by a small team of supervisors, Kelso and her front-of-house team oversee the adjoining marina—as well as the dining room and private events—all from the restaurant's front desk. "People renting transient slips check in at the host stand, along with customers coming in to dine," she says. "It's the same staff handling [those] calls."
Comprising 75 separate slips, the marina's seasonal membership spans from May until the end of October. "Some people use [their boats] every week, and some people only come once a month," says Kelso.
The marina also holds a few slips for transient or weekday rentals, as well as three convenient spots that are designated for "restaurant parking."
Trending
Pronouns 101
My first assignment in an online graduate-level class was to provide information about my background, including my pronoun...
Read More >>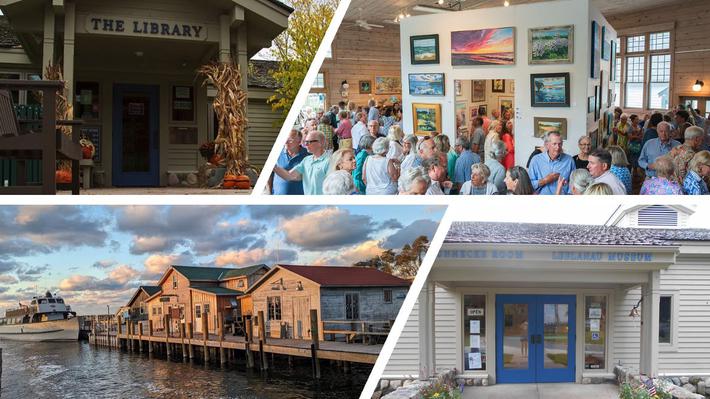 Collaboration Is the Name of the Game
How long does it take to create a cultural center? As few as three years, or as many as 170. Sometimes both. The organiza...
Read More >>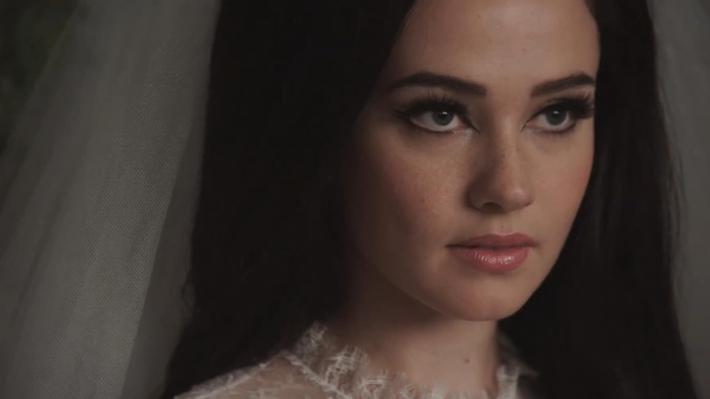 Film Review: Priscilla
While you will certainly be mesmerized by the haunting lead performance from newcomer Cailee Spaeny—and be impressed...
Read More >>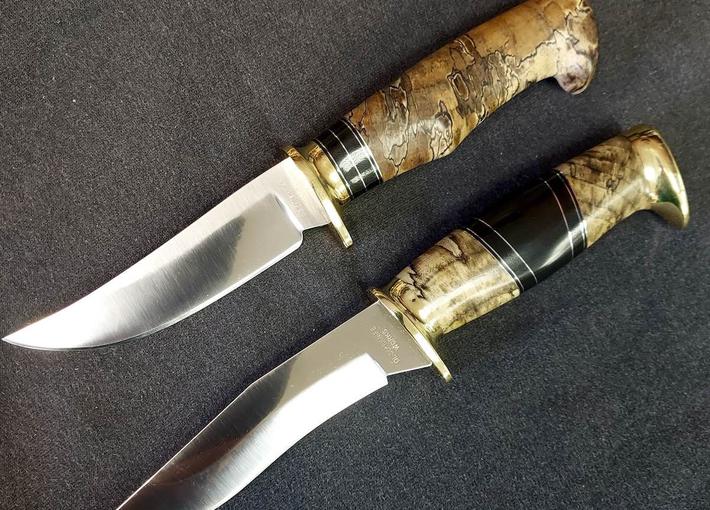 Bespoke Blades
What do you do with a battered ice skate, an old rubber puck, a cracked hockey stick, and a gob of tape? Pitch 'em, ...
Read More >>