Drive It Like You Stole It — er, Rented It
Take a summer road trip in a fabulous classic car.
'Tis the season for summer cruisin'. With gas prices still hovering around $2 in most of Northern Michigan, there's never been a better time to go for a drive … especially if you're taking a trip back in time.
No, we're not taking a DeLorean, but we are taking four cars straight from Hagerty's DriveShare program for a vintage spin. Join us?
1947 Ford Station Wagon
Chauffeured rental $350 per day | Manual Transmission | Round trip: 100 miles (from Hagerty)
Time for a beach day! Pile the whole family inside and head for Sleeping Bear Dunes National Lakeshore. Take the scenic route along M-22 for beautiful views and the charming lakeside towns of Leelanau County to stop in along the way. Try lunch in Suttons Bay at the V.I. Grille (in operation since the 1870s), or Leland's Fishtown, home to fishing shanties dating back to the early 1900s with all the snacks and souvenirs you'll need.
Sleeping Bear is celebrating its 50th anniversary this summer, though it was visited by station wagons just like yours in its earlier years. Plenty of history awaits at the dunes, so be sure to stop in the Philip A. Hart Visitor Center and wander around gems like Glen Haven and the lighthouse on South Manitou Island. (Note: only private charters are running to the islands this year.)
When the kids are tuckered out from the Dune Climb and every grain of sand has been scrubbed away, hop back in the car and meander south along M-22 and US-31 toward The Cherry Hut in Beulah for dinner. The restaurant has been around since 1922 and has perfected the northern Michigan menu. The Cherry Chicken Salad Croissant, onion rings, and cherry pie a la mode will be a win among even the pickiest eaters.
1955 Chevrolet Bel Air
Chauffeured rental $595 per day | Manual Transmission | Round trip: 85 miles
If you're driving a Bel Air, you know you're going to Bellaire … and you'd best be singing the Fresh Prince theme song the whole way. With music in mind, start the day at the Music House Museum, which boasts one of the largest collections of antique instruments in the country.
Next, take a drive around the beautiful Chain of Lakes, which includes Elk Lake, Torch Lake, Lake Bellaire, and Lake Skegemog. With blue skies overhead and miles of blue waters beckoning, there's no reason to rush your exploration.
Torch Lake Café in Central Lake makes for a perfect afternoon stop. Once the Eastport Congregational Church back in the late 19th century, the restaurant now offers delectable lunch and dinner dishes alongside shareables like whitefish pate, chickpea fries, and wild mushroom dip.
A short drive from the café is the pièce de résistance of your journey: Short's Brewing Co. (The brewery is actually housed in a 120-year-old hardware store, so it totally counts as a historic stop.) Pair a handcrafted pizza with a handcrafted beer, and you'll be feeling Huma Lupa Licious in no time. Catch a sunset over one of the lakes before heading back home.
1958 Oldsmobile Super 88
Chauffeured rental $500 per day | Automatic Transmission | Round trip: 65 miles
When you roll up to Don's Drive-In in this seafoam beauty for an early dinner, you'll be more popular than any T-Bird or Pink Lady from Rydell High. Grab a picnic table and enjoy a burger, fries, and milkshake combo before hitting the open road.
Downtown TC has plenty of must-sees for the time-traveling couple, from the State Theatre to the City Opera House to historic neighborhoods with beautifully preserved homes. Venture a bit further afield for a trip to the Village at Grand Traverse Commons for a guided tour of the former State Hospital, built in 1885 and lovingly restored to its modern glory.
The journey continues with a visit to Turtle Creek Stadium for a baseball game, America's favorite pastime. The Pit Spitters may be new — and their 2020 hometown competitors, the Dune Bears and Great Lakes Resorters even newer — but Traverse City's baseball history stretches back to the 1890s.
Last but not least, finish the '50s flashback day with a flick at the Cherry Bowl Drive-In Theatre in Honor, where it's always a double-feature night on Fridays and Saturdays. (Just don't get any popcorn grease on the steering wheel!)
1972 Jeep CJ-5
Driving rental $300 per day | Manual Transmission | Round trip: 40 miles
Feel the wind in your hair as you head out to cherry country on Old Mission Peninsula. Along the way, be sure to stop at the roadside stands for fresh fruit to snack on for the drive. (Pro tip: you can fit a lot of pints in the back of this bad boy.)
Stock up on supplies and lunch at the Old Mission General Store, which has operated on Old Mission since 1839. Get that trading post vibe with old-fashioned candy, or snag a to-go sandwich as you head up toward Mission Point Lighthouse, which turns 150 this year. Stretch your legs on the nearby trails and snap a photo in front of the iconic white building.
Head back toward town along Peninsula Drive and stop for dinner at Jolly Pumpkin, whose sister restaurant, Mission Table, was once a Jazz Age summer home. Rumors of a ghost have long hovered around the property, though we'll let you decide for yourself whether or not it's haunted. Either way, the food still tastes great!
Finally, cruise back down M-37 and celebrate the end to a perfect day at Bardon's Wonder Freeze, which has delighted generations of families for over 70 years.
Hit the Gas
An Aston Martin, Mr. Bond? Or perhaps a Pontiac Trans Am for the Knight Rider fan? Hagerty knows cars, which is why the Traverse City-based company brought DriveShare under their umbrella in 2017. Rare, vintage, and fun vehicles can be rented all around the country — with some even delivered to your front door.
Finding a car is simple: Head to www.DriveShare.com, search by location or vehicle model, check for availability on your dates, and then register for the car. Cars are available for driving, chauffeured cruises, and throwback photo ops (perfect for those who don't know how to drive a stick).
Trending
Pronouns 101
My first assignment in an online graduate-level class was to provide information about my background, including my pronoun...
Read More >>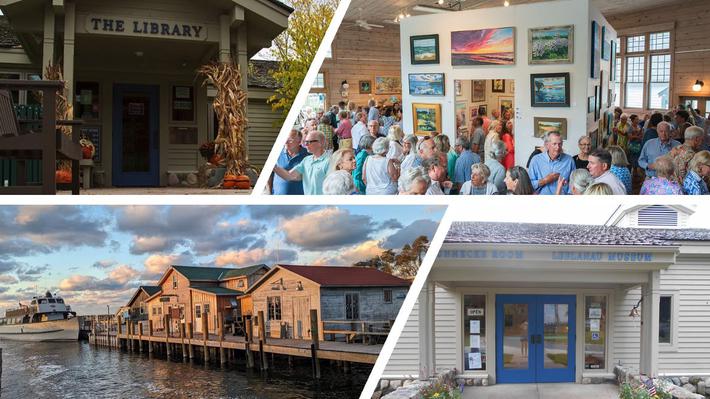 Collaboration Is the Name of the Game
How long does it take to create a cultural center? As few as three years, or as many as 170. Sometimes both. The organiza...
Read More >>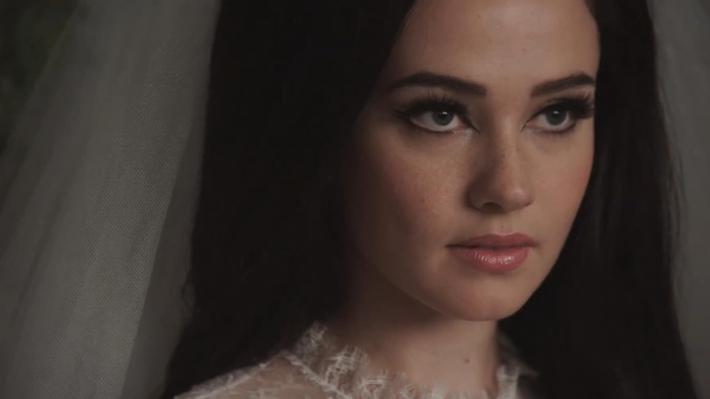 Film Review: Priscilla
While you will certainly be mesmerized by the haunting lead performance from newcomer Cailee Spaeny—and be impressed...
Read More >>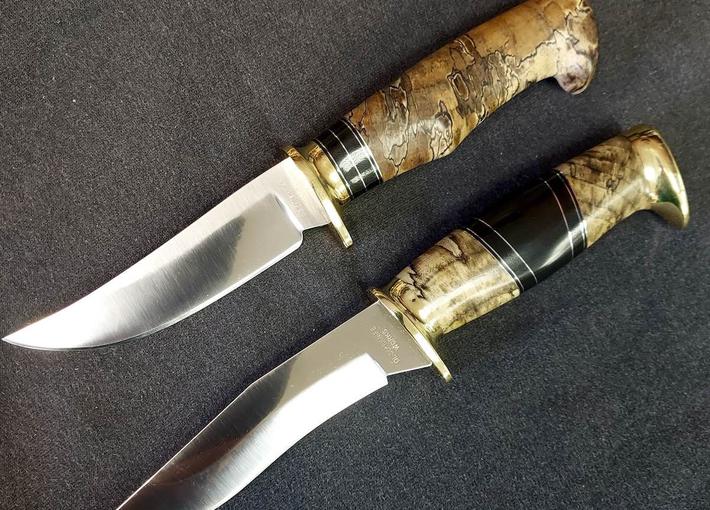 Bespoke Blades
What do you do with a battered ice skate, an old rubber puck, a cracked hockey stick, and a gob of tape? Pitch 'em, ...
Read More >>