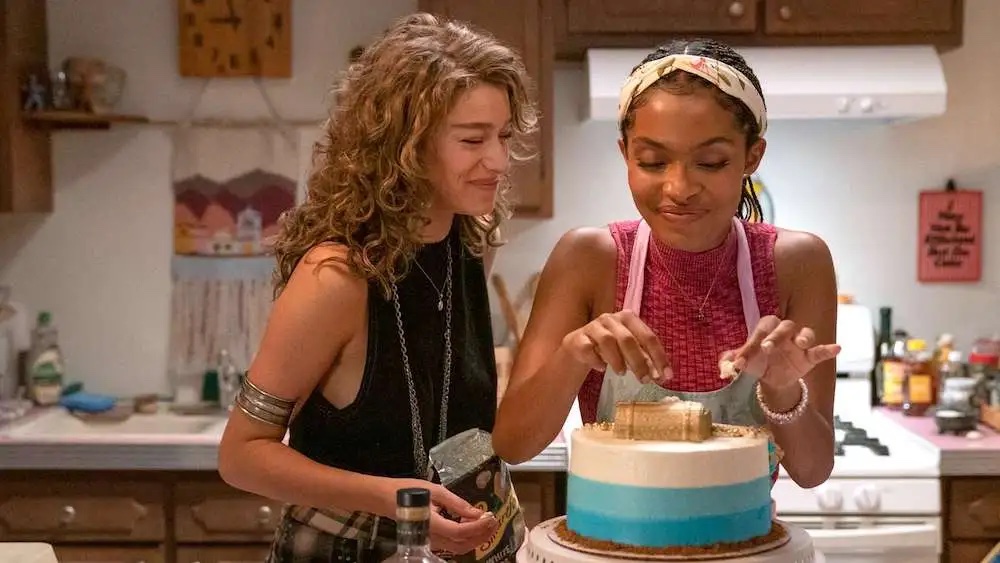 Film Review: Sitting in Bars with Cake
3.5 Stars
With a slate of spooky movies headed into theaters over the next few weeks, this scaredy cat searched for a new release that promised no jump scares or exorcisms. I landed on Sitting in Bars with Cake, an Amazon Prime adaptation of…a cookbook memoir.
Yes, that was about as far away from a horror film as I could go, and yet I still found myself pulling the blanket up over my eyes at the end. (Though in fairness, that was to dry an unexpected torrent of tears.)
The film—inspired by true events and based on the book of the same name by Audrey Shulman—follows best friends Jane and Corinne, who are living in L.A. in their mid-twenties. Jane is studying for the LSATs to make her lawyer parents proud, though she's happiest when baking up confections in the kitchen. Corinne has big dreams of being a record label agent and is working her way up the ranks of Capitol Records.
While Jane is quiet, shy, and far more likely to stay home in her PJs than hit the clubs, Corinne is a carefree, Mick Jagger-loving wild child who wants every moment to count. We know the duo have been inseparable since childhood, but there is surprisingly little friction in their opposites-attract friendship and roommate relationship.
After Jane brings one of her cakes to the bar to celebrate Corinne's birthday—garnering rave reviews and a few interested men—a challenge is born. Jane will bake a cake every weekend for the girls to take out to a different watering hole in search of Jane's true love…or at least a confidence boost and some leftover dessert.
The film starts out like a too-sweet cupcake, sugary and lacking much substance beyond montages of cake baking and visits to different L.A. bars. But the tone shifts when Corinne—who has been experiencing unexplained headaches for weeks—winds up in the hospital after a seizure. She's diagnosed with a brain tumor, sending her life and Jane's in an entirely new direction.
It's in the second half of the film that actors Yara Shahidi (Jane) and Odessa A'zion (Corinne) shine. Shahidi brings a quiet stoicism as her character becomes a caretaker, and A'zion delivers an emotional representation of the frustrations and fears of living life with cancer. The friends' unlikely bond is finally tested, and we come to understand why Corinne needs Jane's steadiness just as Jane needs to be pushed out of her comfort zone by Corinne's unflagging zest for life.
Few secondary characters are given space to grow, but Martha Kelly and Ron Livingston each offer a quirky take on parenthood as Corinne's mom and dad, Ruth and Fred. To manage their anxiety over their daughter's diagnosis, Ruth is up at 4am to do the Wordle and make endless trays of lasagna, while Fred tries to fix every scratched car, moldy shower floor, and wobbly piece of furniture he can find. Bette Midler also has a small role as Benita, Corinne's boss, but only appears fleetingly—though in quite fabulous outfits.
In all, the 2-hour dramedy feels a little underdone, and perhaps could have used a little more baking time (or at least a little more spice) to achieve greater depth. But I was glad the plot pivoted away from baiting boys with cake—though some of those recipes certainly bear looking up—and focused on the real love story of Jane and Corinne.
Trending
Pronouns 101
My first assignment in an online graduate-level class was to provide information about my background, including my pronoun...
Read More >>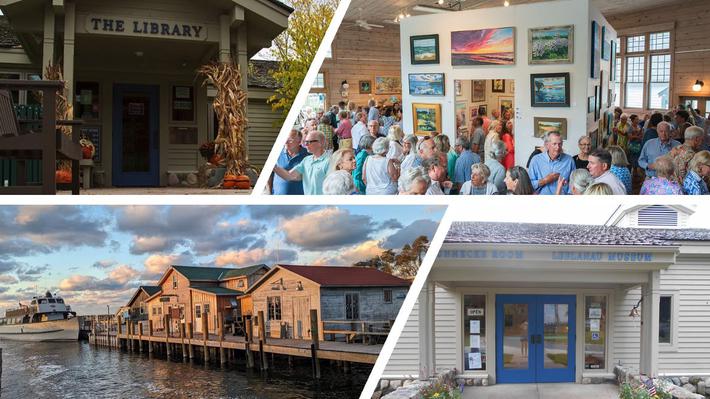 Collaboration Is the Name of the Game
How long does it take to create a cultural center? As few as three years, or as many as 170. Sometimes both. The organiza...
Read More >>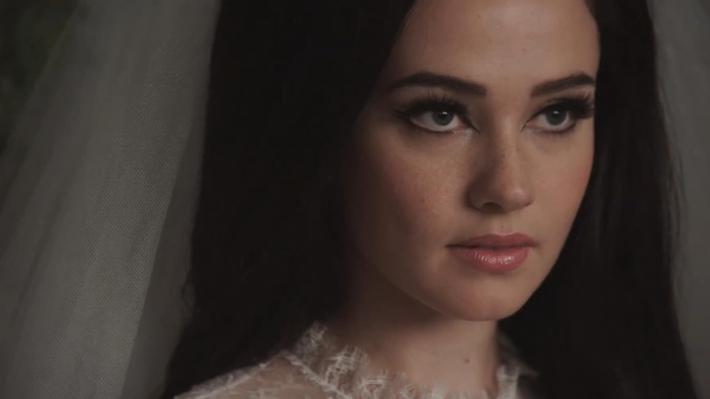 Film Review: Priscilla
While you will certainly be mesmerized by the haunting lead performance from newcomer Cailee Spaeny—and be impressed...
Read More >>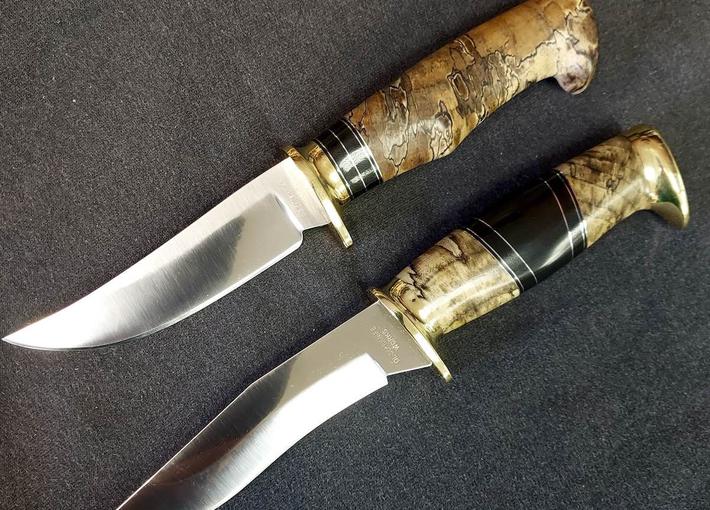 Bespoke Blades
What do you do with a battered ice skate, an old rubber puck, a cracked hockey stick, and a gob of tape? Pitch 'em, ...
Read More >>