Get . Out.
10 reasons to get off the couch this winter
Look, we like huddling up under a comforter by a roaring fire as much as the next guy. But by the end of a February filled with more blizzards, black ice, and school closures than you can shake a snow shovel at, stir crazy does starts to seem like a valid entry for the sixth edition of the "Diagnostic and Statistical Manual of Mental Disorders." For the good of your mental health, resist yet another night of Netflix and pull yourself off the couch by those winter bootstraps. Despite these dark gray days, there's fun to be had all around the North. Here's where to find it:

Bake Off the Cold
Harbor Springs
Make like a clean-eating babushka and learn how to make a non-vodka tonic to get you through winter — a rustic Russian potato and mushroom soup — plus a roasted squash and apple soup, a loaf of honey oat bread, and cornmeal crescent rolls, all from scratch and all from My Sister's Bake Shop in Harbor Springs. $45, 4pm–5:30pm Wednesday, Feb. 20. A Roll-With-It cinnamon rolls and pita bread class happens 4pm–5:30pm, Wednesday, Feb. 27. Sign up: (231) 838-3882.

Beer & A Movie
Frankfort
Frankfort's Dark & Stormcloudy Series delivers the best in double date potential, pairing a special Stormcloud beer with a Garden Theater film o' the month through March. February partners Seeding Drawings, a dark, strong Belgian-style ale brewed with hemp hearts and toasted hemp seeds, and screenings of boundaries, a Seattle-to-L.A. road-trip for a single mom, her troubled son, and her trouble-maker dad (Christopher Plummer), who just got kicked out of his retirement home and tries to help his grandson sell his marijuana load as they travel south. See it 7:30pm, Thursday, Feb. 21. Can't make it? Hearts Beat Loud, a comedy (co-starring Nick Offerman) about a dad-daughter musical act that hits it big, is paired in March with Rock Star Action Plan, a Belgian-style ale brewed with strawberries and chocolate. Shows March 14, 21 at 7:30pm; March 17 at 2pm. $10 gets you the movie and a $5 Stormcloud token. www.frankfortgardentheater.com, www.stormcloudbrewing.com.

School's Closed, Bowling is Open
Grawn
Hey, crazed Grand Traverse Country area parents: Did you know that any time schools are closed for a snow day, Incredible Mo's offers one-dollar games of bowling all day? Sunday nights, 7pm–11pm only, brings great deals too: $15 per person for unlimited bowling, laser tag, laser maze, and Juke N Box, plus $2.95 off a large artisan pizza, $1 domestic drafts and ½ price well drinks. (231) 944-1355, www.incrediblemos.com

Cheap-ski
Bellaire
If ever there was a reason to try skiing, Schuss Mountain's Super Sundays are it. For just $29, you can get a noon-to-close full access lift ticket, rental equipment, and a station-by-station lesson. www.shantycreek.com

Full-Moon Snowshoe
Grayling
Head on over to Hartwick Pines State Park by 8pm for a two-hour, two-mile snowshoe hike (or less; all ages and abilities are welcome) atop unbroken snow lit by the light of the full moon on Feb. 22. (It's a lot brighter than you'd think.) Still scared of the dark? Go Feb. 23 instead. Guided snowshoe hikes into the park's towering old growth pine forest are offered at 10am and 1pm. Some snowshoes are available to borrow; preregistration a must. (989) 348-2537, www.michigan.gov.

Cheese, Please
Traverse City
You know what pairs well with snow? With beer? With anything? Cheese. Thanks, then, to Earthern Ales, which has tapped into our mammalian need for a winter-hibernation layer and poured forth several dairy-heavy options to see us through to spring. At 7pm Friday, Feb. 22 and March 22, you'll be treated to a flight of four Earthen Ales beers with cheese pairings selected by The Cheese Lady ($15). On Friday, March 8, she's coming back to the ale house to make you some mind-blowing grilled cheeses from 6pm to 8pm. Belly up, Butter Ball; it'll be so worth it. Get tickets at www.earthenales.com.

Get Glowing with the Girls
Boyne City
Gather at least eight of your pastiest girlfriends in Boyne City for a "Sip and Spray" party with Sage Wellness Studio. For just $25 a guest (yours free, if you host), you'll each receive a professional spray tan and a glass of wine. The two-hour party is held at your home or party location of your choice. Age 21+ only. Book at www.sagewellnessstudio.com.

Escape to Uketopia
Cadillac
Ukulele guru Frank Youngman will teach you the ropes — er, mostly cords and strums — to get you playing your bought or borrowed ukulele in just four weeks or fewer. His Beginning Ukelele class runs for four Mondays, but it's not necessary to attend all four. Enroll for any or all of the $15 classes — held 7pm to 8:30pm Feb. 18 through March 11 at Up North Arts, 601 Chestnut St. in Cadillac — by visiting www.upnorthartsinc.com.

Toast inside an Igloo
Petoskey and Suttons Bay
The best way we know to stay warm while keeping your craft beer cold: sipping one while tucked inside a furnished igloo under glowing lights. Petoskey Brewing Company (1844 M-119 Harbor-Petoskey Road, (231) 753-2057) and Hop Lot Brewery (658 S W Bay Shore Dr. in Suttons Bay, (231) 866-4445) both have a bunch. Reservations are required at both.

Braaaappp!
Gaylord
They don't call Gaylord one of the best snowmobile destinations in Michigan for nothin'. Besides sitting smack dab in the center of a major snowbelt, the central city perches at one end of the gorgeous 62-mile North Central State Trail, which runs through many a forest, farm, and wee hamlet, all the way to the Straits of Mackinaw. Even if you don't own a sled, if you're a Michigander, it's mandatory that you ride one at least once. That said, bundle up the fam and rent a couple singles or doubles for the weekend at one of Gaylord's sled shops. Two to try: DerMiner's Parkside Market, (989) 705-7051, www.uprental.com; or the Sled Shed, (989) 731-2858, www.sledshed.net. Trail suggestions at www.gaylordmichigan.net.


Trending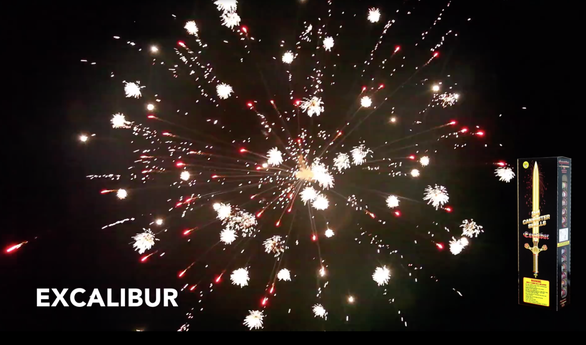 Big Boom Time for Home Fireworks
With social distancing sidelining most of the region's large fireworks shows, many enthusiasts are turning to their ...
Read More >>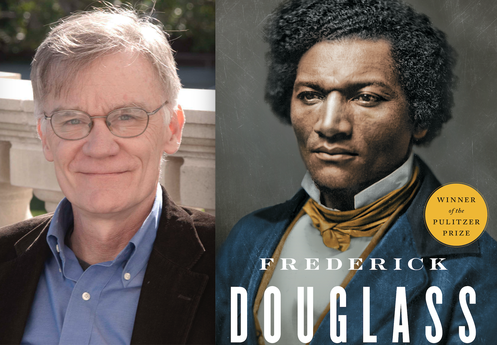 Required July 4 Reading: "Frederick Douglass: Prophet of Freedom"
Pulitzer Prize-winner David W. Blight will be the featured guest at the National Writers Series' online event 7pm Ju...
Read More >>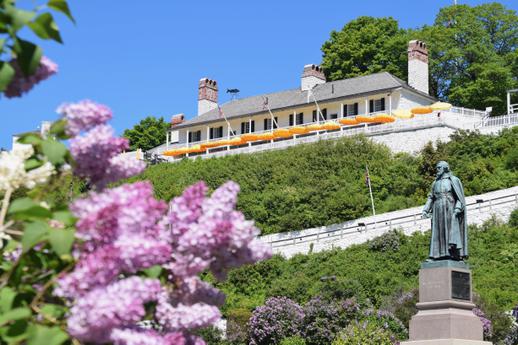 Mackinac Island, After the Shutdown
Mackinac Island — the four-square-mile spot Condé Nast readers named one of the best islands in the U.S. and ...
Read More >>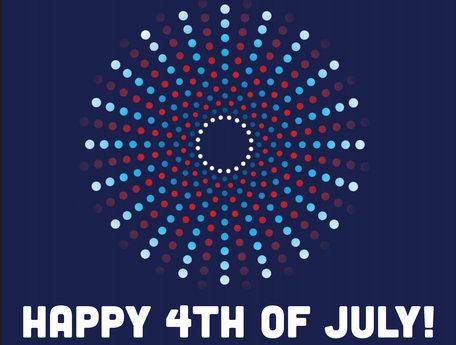 Events Around the North
As the COVID-19 pandemic forestalls festivals and large-scale gatherings, traditional Independence Day festivities have be...
Read More >>
↑